Martin Harley (ENG)
Fri 29th January 2021
This is a socially distanced live show and we're doing two houses!
The Early Show is 6.30pm (doors at 6pm)
The Late Show is at 9pm (doors as soon as we're ready)
We are also live streaming the early show direct from the club, via our partners Roots Live, buy tickets on the link on the right. The show will be available for a week, so you can watch live or at your leisure.
Martin played a blinding online show for us earlier this year, during the big lockdown and many people asked when he might return to the club in person. Well here he is! Tickets will sell fast for this, so don't miss out.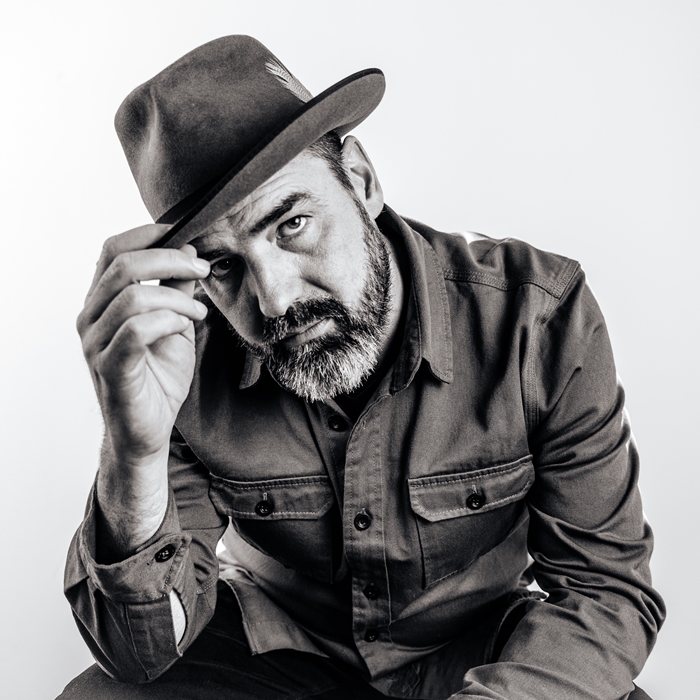 Martin Harley
Following the success of the 'Roll With The Punches' band tour across the UK and Europe, Harley takes to the road for a run of intimate solo acoustic shows in 2021.
Through his road worn song writing style he explores hopes and fears for fast changing times. Slide guitar, as always is at the root of Martin's sound, mirroring his whisky soaked northern breeze vocals. With fantastic reviews still coming in for the new album 'Roll With The Punches' things are looking good for the wandering bluesman.
If success can be measured by a growing global demand to attend Martin's dynamic live performances, then perhaps his touring schedule is proof of that. He recently played to a full house at the Union Chapel in Islington and has appeared at Edmonton, Vancouver, Canmore and Calgary folk festivals in Canada; UK Festivals Glastonbury, Bestival, Beautiful Days; numerous European and US tours and events including the AMAs, The Bluebird in Nashville and Tønder in Denmark.
Total Guitar Magazine ranked him #16 in the World's greatest acoustic guitarist poll and he was nominated as Instrumentalist of the Year at the Americana music awards 2019
'Harley offers the listener a masterclass in taste, style and roots blues' – Guitarist Magazine
'No doubt that he is a slide guitar master. He is the business' – Roots Magazine
'Spellbinding' – The Guardian
'Quite simply a great live act' – Time Out London