McGoldrick, McCusker and Doyle
Sun 16th February 2020
This show has now sold out!
Doors at 6.30pm, show at 7.30pm
N.B. All TLR Chorus seat reserves are now taken, so come early!
We're thrilled to welcome this amazing trio of musical maestros to TLR for the first time. Mike McGoldrick and John McCusker have just finished a mammoth six month world tour in Mark Knopfler's band and are enjoying a rest before joining John Doyle on the Transatlantic Sessions in January.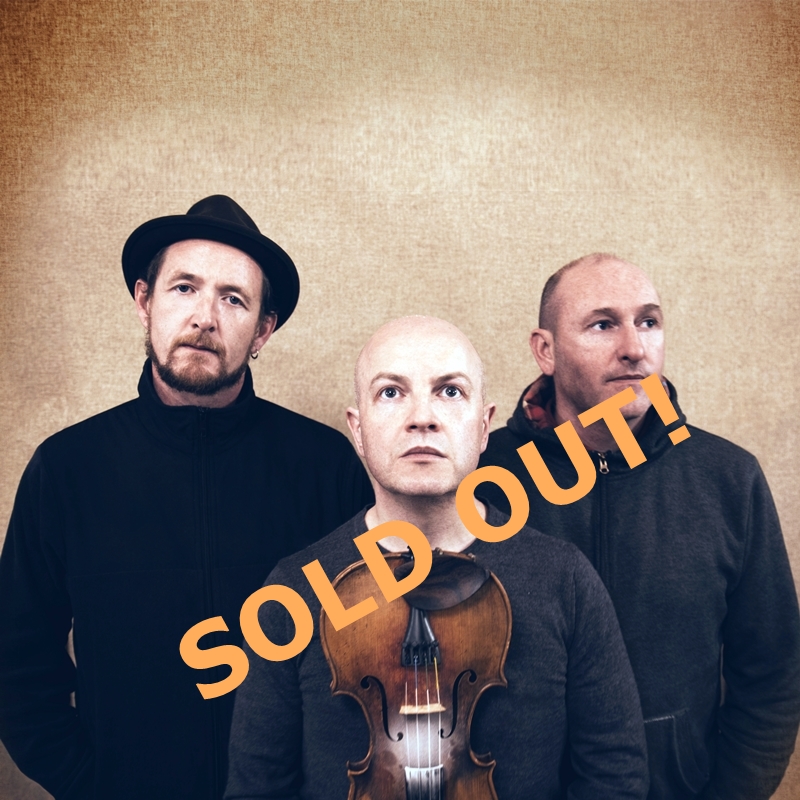 McGoldrick, McCusker and Doyle
Folk music's legendary triumvirate of musical magpies Mike McGoldrick, John Doyle and John McCusker are out on the road again in 2020. As winter turns to spring Mike, John & John will wrap up their stint on Transatlantic Sessions for another year and bring you their own blend of top class folk songs, tunes and charming bonhomie.
With their recently released album, 'The Wishing Tree' this will be an evening to remember. Described as the masters of flute, fiddle, song and guitar they have worked with the biggest and brightest and bring you a night of beautifully crafted music. Having shared stages and recording studios with everyone from Bob Dylan and Mark Knopfler to Paul Weller, Joan Baez and Linda Thompson, Mike, John & John are a rare musical treat you'll savour for a very long time.
'The Wishing Tree is exceptional and has to be a front-runner for album of the year' - Folk Radio
'A sparklingly tight programme... an excellent sound balance... never tiresome' - The Scotsman
'It takes a lifetime of playing to sound as effortless as these guys' - The Herald
'What an absolute pleasure to share in their warmth, intimacy and richly talented company' - Folking.com