Mean Mary (USA)
Fri 28th September 2018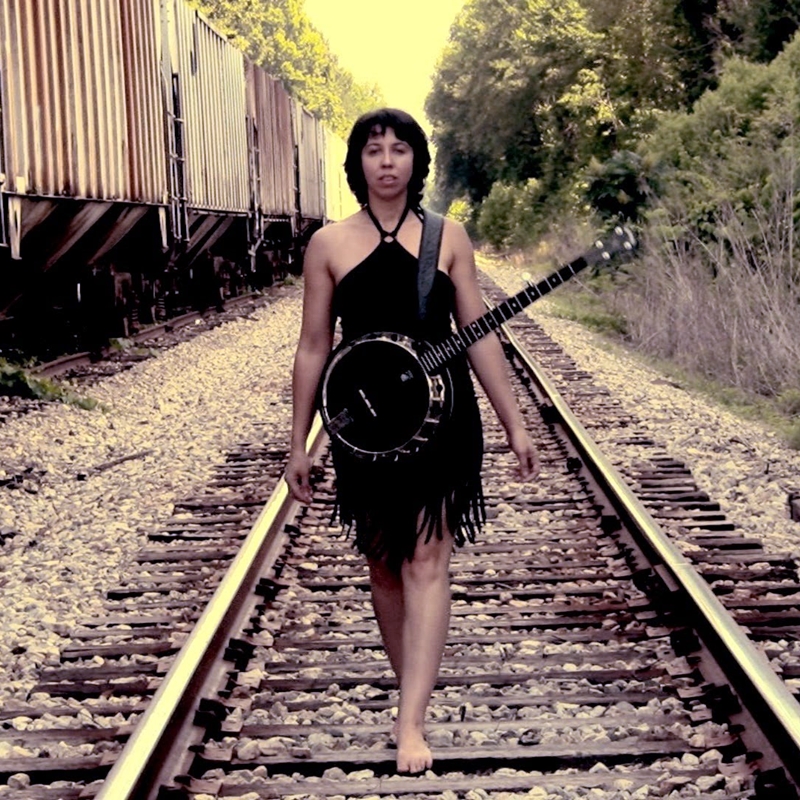 Mean Mary
Award-winning musician/writer and fan favourite (over 7 million views on her YouTube videos), Mean Mary is the real deal: raw, heartfelt and blazing instrumental skill. Mary literally grew-up in music, evolving from a child prodigy who played for tips on the streets of Nashville ('startling talent' said the Tennessean) to a seasoned performer and headliner of over 4000 festivals and concerts.
Deering Banjos named her their Goodtime Ambassador, and Janet Deering describes her banjo playing as giving her 'chills.' Equally versatile on guitar, fiddle, and 8 other instruments, Mary is known internationally for her lightning-fast fingers, haunting vocals, and intricate story songs. As a high-energy performer that thrives on variety and as a songwriter that chooses unusual subject matters, anything from ghost pirates to demon guitars could romp through a Mean Mary show.
Mean Mary (Mary James), a Florida native now based in Nashville, began life as a musical prodigy—could read music before she could read words and co-wrote songs at age five. By age seven she was proficient on the guitar, banjo, & violin, and entertained audiences across the US with her vocal and instrumental skills. Her life has been one long road show interspersed with TV, radio, and film.
Mary will be accompanied by her brother, Frank on guitar.
'The voice of a ragged Angel combined with the banjo playing of the Devil' - No Depression