Michael Chapman
Fri 20th April 2018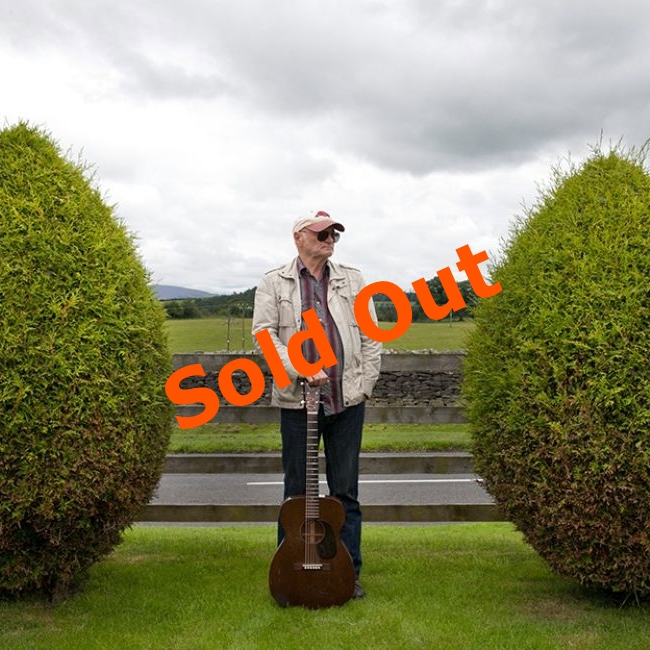 Michael Chapman
2016 was a landmark year for Michael Chapman. As well as celebrating his 75th birthday it was also 50 years since he first went on the road professionally. Special events to mark this important milestone in his life and career included a short residency in London, a UK tour with BJ Cole on pedal steel and Sarah Smout on cello, and issues of some new recordings, including collections of guitar instrumentals 'Fish' and 'Homages'.
Never one to stand still for long, Chapman continues touring with more new projects including his new album '50' on vinyl and some exciting new collaborations are in the pipeline. New recording: Chapman's new album '50' was released in January 2017 on the Paradise of Bachelors label. Produced by & featuring Steve Gunn it features his first full band sound for some 20 years.
Michael Chapman (born Leeds Yorkshire - 1941) first became known on the London and Cornish folk circuits in 1966. Playing a blend of atmospheric and autobiographical material, he established a reputation for intensity and innovation. Signed to EMI's Harvest label he recorded a quartet of classic albums. LPs like 'Rainmaker' and 'Wrecked Again' defined the melancholic observer role Michael was to make his own, mixing intricate guitar instrumentals with a full band sound.
His influential album 'Fully Qualified Survivor', featuring the guitar of Mick Ronson (David Bowie) and Rick Kemp's bass (Steeleye Span), was John Peel's favourite album of 1970. 'Survivor' featured the Chapman 'hit', 'Postcards of Scarborough', a characteristically tenderly sour song recounting the feelings of nostalgia and regret.
Chapman is known as one of the UK's best finger picking style guitar players. As part of a continuing musical lineage that includes the likes of Ralph McTell, John Martyn, Davey Graham & Bert Jansch, Chapman is still touring and recording new material. Recent Album releases include Fish – 2015 and reissues of his classic Harvest catalogue. 'Rainmaker', Fully Qualified Survivor', 'Wrecked Again', 'Window' & 'Playing the Guitar The Easy Way' on the USA label Light in The Attic completing a reissued series of all his early work. Live at Folk Cottage –(2013) is an archive of the first known recordings of Michael playing live at The Folk Cottage, at Mitchell, Cornwall in 1967.
Collaborations with Thurston Moore (Sonic Youth) and the American 'primitive school' of guitar players, including the late John Fahey , and also Jack Rose, opened up a whole new audience of US based admirers. Appearing on recordings with Hiss Golden Messenger and Steve Gunn has cemented Chapman's position as pivotal figure in roots, folk and acoustic guitar playing over the last 50 years.
'This is the sound of a real songwriter who's lived a real life and all that entails.' - Q Magazine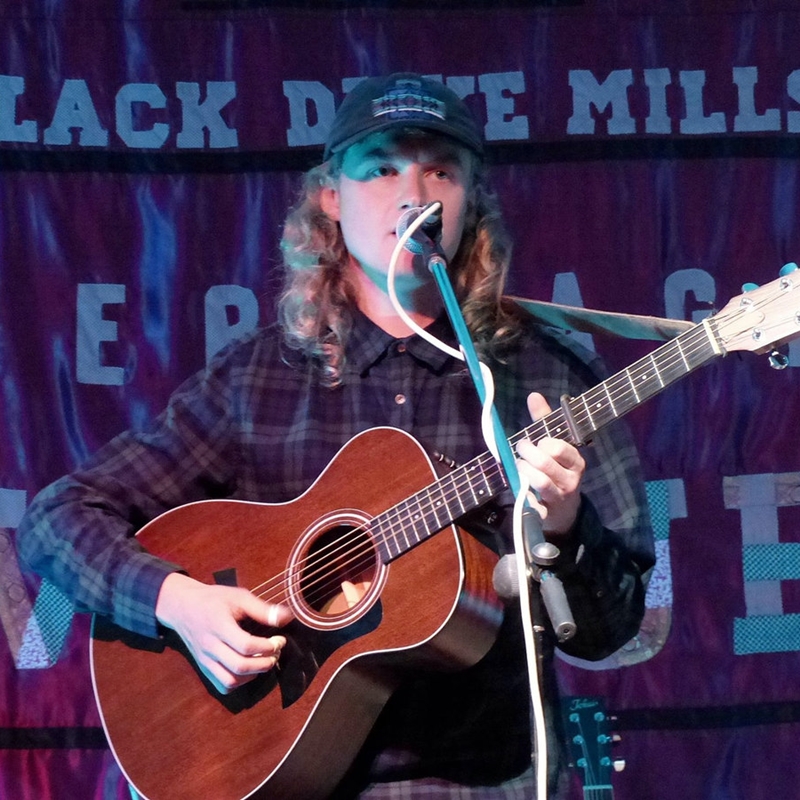 plus support Henry Parker
With a sound rooted in the haze of the English folk revival, Henry Parker takes up a style crafted by players such as Bert Jansch and Nick Drake in the 1960's and early 70's. His open tuned acoustic calls to mind the label 'Folk-Baroque', a term once used to describe all those who followed in the footsteps of the great originator Davy Graham. His songs and tunes arrive either worked from his own hand, or are borrowed and developed from the traditional British folk cannon.
Recent collaboration with double bass player, Augustin Bousfield, who accompanies Henry tonight, allows for stronger groove, wider tonal range and more complex harmony derived from a shared love of Jazz. The pair have both performed both on stage and in the studio, producing a cassette single together in 2017.
'Henry Parker has a beautifully clear and precise finger picking acoustic guitar style...this isn't background folk club music, or filler, it's quite simply gorgeous.' - FATEA
'A gifted young guitar player who has been impressing local audiences with his dexterity and choice of material' - Tykes News
'Bloody excellent' - Wizz Jones