Mike & Ruthy (USA)
Sun 2nd April 2023
The front duo of The Mammals, who gave us a wonderful livestream from their home in the Hudson Valley during lockdown. Two wonderful singers, songwriters, musicians and human beings.
Doors at 6.30pm, show at 7pm. All seated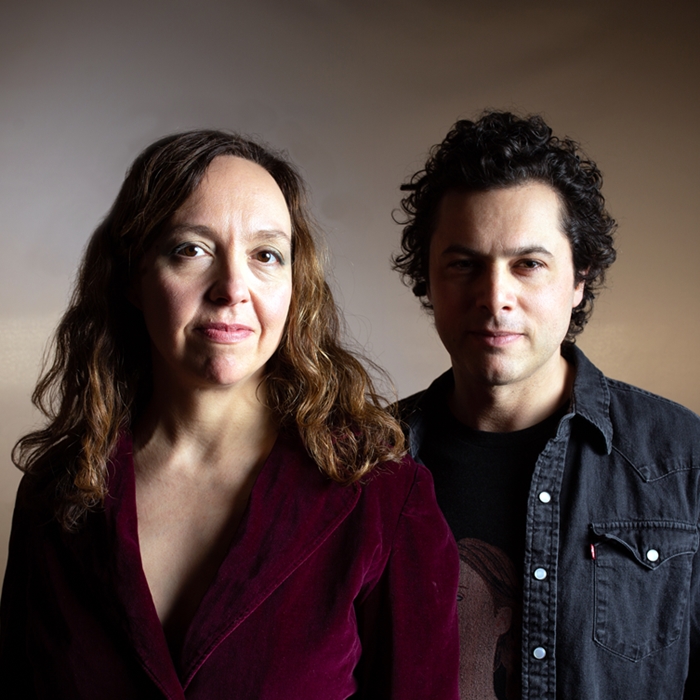 Mike & Ruthy
Singers and storytellers, poets and parents, the couple have a down-home approach to Americana that is honest, beautiful and raw. When not on the road with their band, The Mammals, they take their harmony-driven fiddle and banjo show out on tour.
Admired by peers and fans alike, Anais Mitchell has described them as 'a national treasure.' So highly regarded are they, that privileged access to the Woody Guthrie archive was given and permission to complete/re-work an unfinished piece, My New York City.
Merenda's songs paint pictures of the world we want to live in, inspired in great part by author, Daniel Quinn. With the likes of What It All Is, and Beyond Civilization, his lyrics embrace the notion that we are all connected to each other and to the Earth. Sunshiner, which simultaneously honours the past and looks to the future, won an International Folk Music Award nomination for Song of the Year.
Ungar's outstanding vocal style ranges from acapella balladry to earthy soul and country. She was raised in a folk music family and learned the fiddle at a young age. Her father is fiddler/composer Jay Ungar, best known for composing Ashokan Farewell which she also enjoys performing. Just as his evocative playing can be emotionally charged for some, so too does Ruthy weave a magical spell when she steps forward.
'Some of the best songwriting of their generation.' - High Times
'In the vanguard of today's vibrant folk revival.' - Pop Matters
'These two will shatter any stereotypical misconceptions about what it means to be a folk musician.'
- Coastal Journal
'The essence of my future hope.' - Kenneth Pattengale (Milk Carton Kids)