Moore Moss Rutter
Fri 2nd November 2018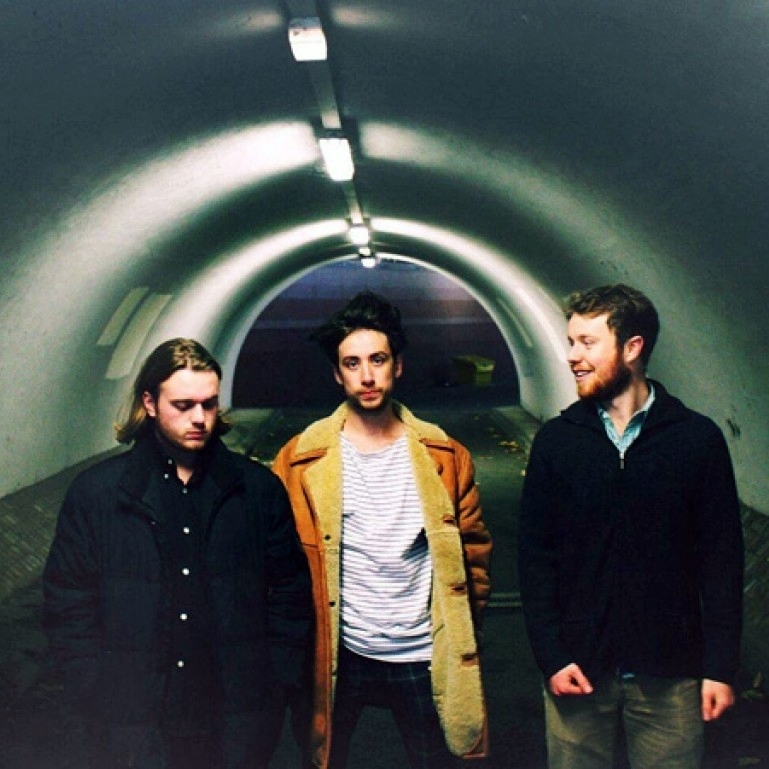 Moore Moss Rutter
It has been 3 years since the release of Moore Moss Rutter's second studio album 'II' - and there is a heightened sense of anticipation around the reunion of Tom Moore (fiddle, viola), Archie Churchill-Moss (melodeon) and Jack Rutter (guitar) in the trio that won them the 2011 BBC Radio 2 Young Folk Award. Widely regarded as three of the best players, innovators and performers in traditional folk amongst a precociously gifted generation, their finely-crafted arrangements wield a rare potency. Now, having toured with some of the biggest and brightest acts in the British folk scene, they reconvene to release their third record together which will mark a decade of performing as a band.
'III' (released April 2018 on Hudson Records) harbours the trio's talents as instrumental composers and curators, featuring a diverse yet cohesive collection of primarily self-penned material. Recorded 'live in the room', this album is a melting pot of influences which feels unmistakably current. Whilst intrinsically borrowing from English and other European Traditional Dance music, sonically Moore Moss Rutter (and producer, Andy Bell) have their heads firmly in the present, understanding the values of contemporary music and art making.
The distinct pulse, energy and group-intuition of trad-music haunts their playing as they continue to push the creative boundaries for English instrumental music, listening and responding to the world around them as much as their musical ancestors. For all this, 'III' is a uniquely intimate record which is simultaneously introspective and outward-looking - the third in a trilogy which charts the growth of these three artists. Charged, visceral and gutsy at points; subtly reflective and sensitive at others; this album captures the amplitude of Moore Moss Rutter's fierce live performances.
Tom Moore is a unique fiddle player, violist and composer originally from Norfolk. He is currently studying for a specialist creative music masters at Goldsmiths, University of London, and is in-demand as a session musician and collaborator on projects working across several fields including folk, improvisational and electronic.
Archie Churchill-Moss is based in Bristol and is one of England's top melodeon players and tune-writers, whose work is stylistically informed by English and French music. He is currently touring with Sam Kelly's Lost Boys, alongside Tom in False Lights and teaches in the Folk department at Leeds College of Music.
Jack Rutter is a highly respected guitarist, singer and multi-instrumentalist from West Yorkshire. The recent release of his debut solo album has been met with across-the-board acclaim, and he has toured extensively with Seth Lakeman, Jackie Oates, Molly Evans Trio, and many more bands.
'Achingly beautiful' – Songlines
'Giving English traditional music the love and respect it deserves, with dreamy reinterpretations' – Verity Sharp, Late Junction, BBC Radio 3
'They play with utter sincerity, sensitivity and a refreshingly natural flair' – fRoots Magazine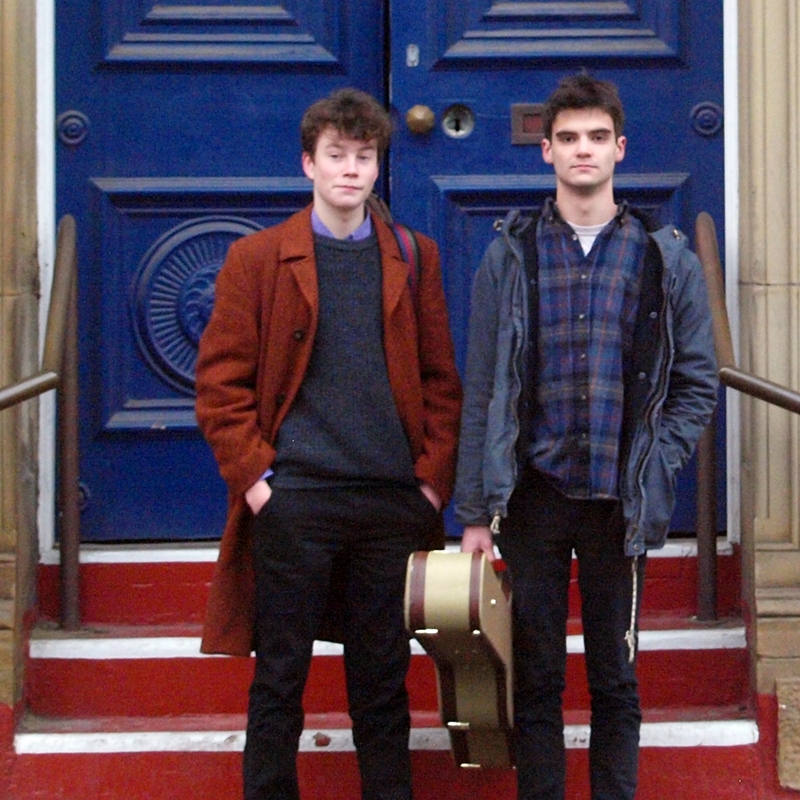 Owen Spafford & Louis Campbell
Owen Spafford (Don't Feed the Peacocks, Nidd) and Louis Campbell (The Big Massive Orchestra) met as members of EFDSS' National Youth Folk Ensemble in 2017. With a shared love of traditional music from the British isles along with 20th century classical music, ambient music, bluegrass and jazz, the duo have recently come together to produce predominantly instrumental folk music which reflects their diverse musical backgrounds.