Olcay Bayir
Fri 4th June 2021
This is a socially distanced live show and we're doing two houses!
The Early Show is 6.30pm (doors at 6pm)
The Late Show is at 9pm (doors as soon as we're ready)
We are also live streaming the early show direct from the club, via our partners Roots Live, buy tickets on the link on the right. The show will be available for a week, so you can watch live or at your leisure.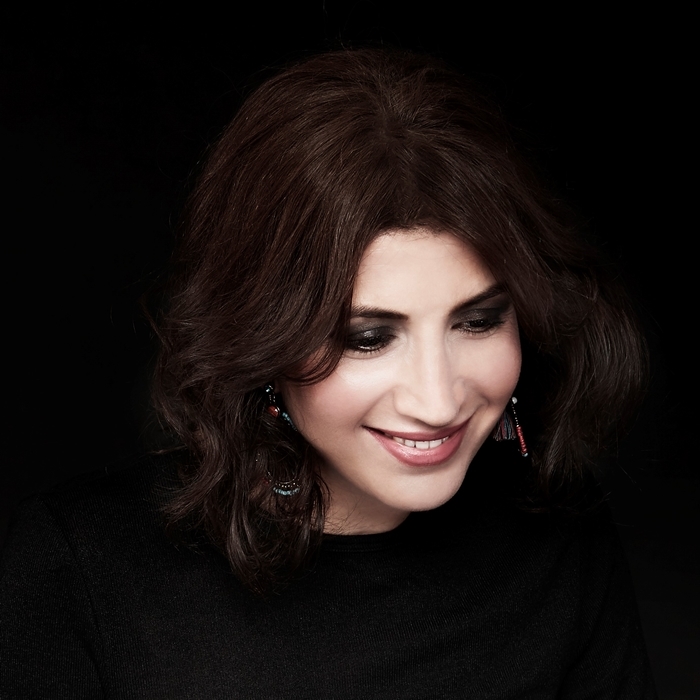 Olcay Bayir
Olcay is appearing with her full band:
Olcay Bayir, vocals
Aurel Qirjo, violin
Christian Prior, keyboard
Huw Bennett, double bass
Huw Williams, drums
Firat Kaya, guitar
Kostas Kopanaris, percussion
Music is in Olcay's blood. Her father was an ashik, a musical bard of the Anatolian region and purveyor of oral culture. In the Alevi tradition, the ashik accompanies religious and social ceremonies, providing song as the basis for worship and community. Her father occupying such a role had a profound influence on Olcay's formative years (she started composing at the age of six), and helped instill in her the love of music that guides her today.
Born in Gaziantep in the south of Turkey – the geographical and cultural counterpart to Aleppo across the Syrian border – Olcay's childhood was characterized by transition. Moving every few years to different areas of Anatolia gave the young Olcay an insight into the diverse cultural and religious approaches of the region, and what it means to be Anatolian: "I believe that culture – more than religion or nationality – provides identity. I'd rather talk about traditions and regions, rather than specific religions and nations. You are you, whatever religion or country you're from."
Olcay (pronounced Oldjai) takes the audience on a journey into the heart of Anatolia. Using traditional and original songs from her highly regarded album Rüya (Dream), she and her band explore the music and cultures of a region that often remains a mystery but has always been a melting pot of cultures and full of music. Singing in Turkish and Kurdish, both rhythmical and deeply touching, Olcay takes us from the Black Sea to the Mediterranean, meeting wandering ashik poet-bards and reaching the areas adjoining war-torn Syria once heavily populated by Armenians, to revisit her own Kurdish and Alevi roots, inviting us through the music to explore our own roots and changing identities.
'One of the finest, most intriguing singers on the British world music scene...exquisite and uplifting.' - The Guardian
'Bayir is blessed with a magnificent, clear voice that beautifully colours her original repertoire, combining jazz and world music with Kurdish tradition. .. If the omens don't deceive, this fantastic singer is on the eve of a great international career.' - Bas Springer, Mixed World Music, Netherlands May 2019
'a heart-stoppingly beautiful and emotive voice' - ☆☆☆☆ RnR Mazagine UK April 2019
'a captivating voice style with a blend of passion and energy' - World Music Central USA April 2019 See less