Raghu Dixit Project (IND)
Fri 7th July 2023
This show has officially sold out, but we have released a few extra tickets – grab them now!
Doors at 7pm, show at 8pm. 
The amazing Indian singer songwriter with his full 6-piece band! Returning to the UK playing songs from his brand new album 'Shakkar'.
N.B. Part standing show!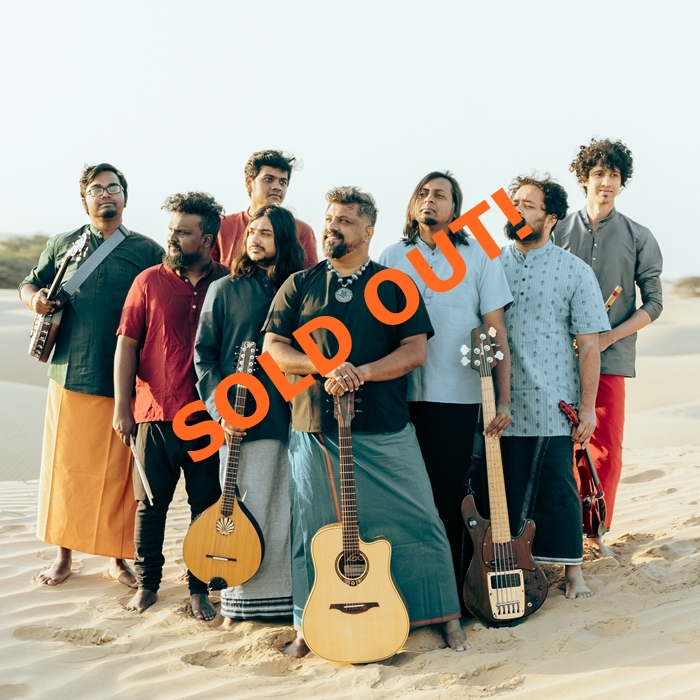 Raghu Dixit Project
A unique, energetic, musical experience, 'The Raghu Dixit Project' is one of the most sought-after bands in India at the moment. Having played across the length and breadth of the country, the band now features prominently and quite regularly on some of the biggest music festivals around the world.
Raghu Dixit, and The Raghu Dixit Project, are best known for taking ancient Kannada poetry, and presenting it around the world with a contemporary, global sound. From their colourful lungis, a take on their cultural heritage, to their rooted and earthy sound, they have become a stellar example of modern India.
Raghu's music truly transcends age and genre, having played concerts with over 100,000 people in Karnataka, being featured on some of the biggest music-based shows in the world including BBC's 'Later .. with Jools Holland' and festivals like Glastonbury.
Over the last 5 years, the band has been a regular feature at venues around the world, most notably their last international tour that spanned 6 countries and over 30 venues, including the Sydney Opera House.
'India's biggest cultural export!' - The Guardian