Sara Petite (USA)
Sun 14th April 2024
Doors 6pm, on stage 7pm – all seated show
We were very disapointed to miss out on Sara's 2023 tour and she went down an absolute storm, so we really can't wait to see her here in April.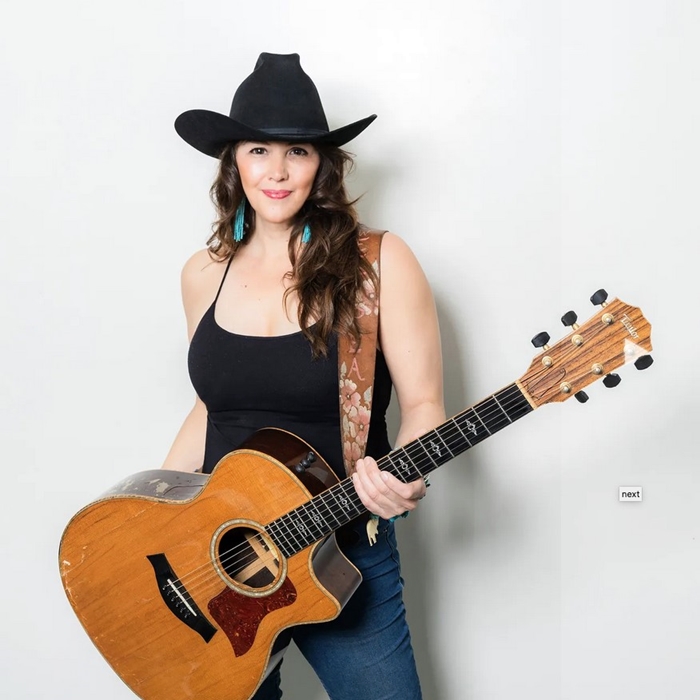 Sara Petite
San Diego's Sara Petite returns to the UK in April 2024 for a full-band tour.
Headlining Maverick Festival on her last tour, Sara's set was described as 'possibly the best set we've witnessed in 13 visits to the festival' (3 Chords and the Truth).
After releasing her debut album Tiger Mountain — a tribute to her late grandmother — in 2006, Petite has recorded six more albums. Along the way, she became a five-time finalist in the International Songwriting Competition. Last year, she won three San Diego Music Awards, including Album of the Year and Best Country or Americana Album for 2021's Rare Bird, along with Best Country or Americana Artist.
Sara's new album The Empress is out now:
'The sort of album that gets better with every listen. Petite creates strong characters and tells stories that are sure to make you feel something. She can get you to dance while delivering lyrics that reach right into your soul' - Glide magazine
'Dynamic and distinctive' - American Songwriter
'Outlaw country's Sara Petite rises to the top of her game on her latest' - Pop Matters
'Sara's forte is loaded with a creative edge as she kicks hard within a roadhouse framework with honky-tonk credibility. She shows an abundance of grit, while softer, sweeter tunes find her in an entirely different gear. She sings beautifully' - Americana Highways