Sierra Hull and Justin Moses (USA)
Sun 22nd January 2023
Doors at 6pm, show at 7pm – full capacity part all seated.
The first visit to TLR of the Grammy nominated, virtuoso mandolinist and singer songwriter with her equally gifted, award-winning multi-instrumentalist singer songwriter husband! Plus we have the brilliant Rachel Baiman in support, who will be back with her trio in March – what a bill!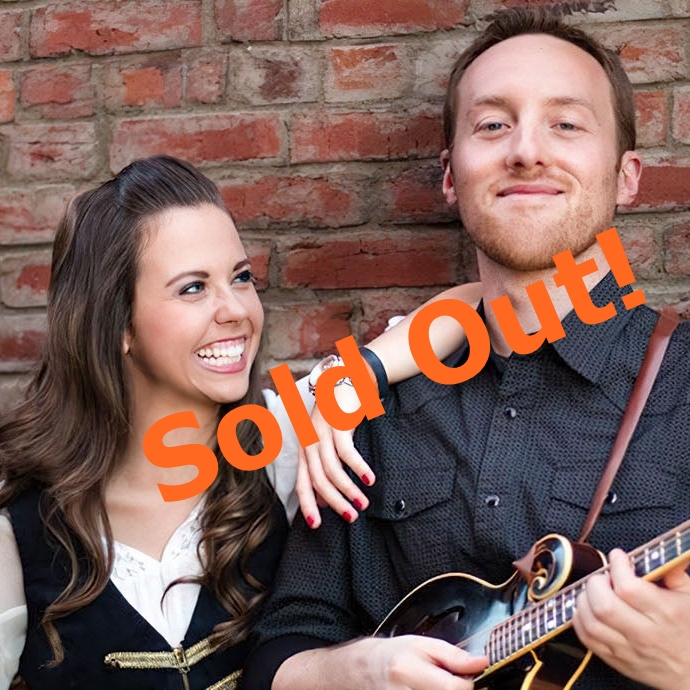 Sierra Hull
In her first 25 years alone, singer/songwriter/multi-instrumentalist Sierra Hull hit more milestones than many musicians accomplish in a lifetime. After making her Grand Ole Opry debut at the age of 10, the Tennessee-bred virtuoso mandolinist played Carnegie Hall at age 12, then landed a deal with Rounder Records just a year later. Now 28-years-old, Hull is set to deliver her fourth full-length for Rounder: an elegantly inventive and endlessly captivating album called 25 Trips.
Revealing her profound warmth as a storyteller, 25 Trips finds Hull shedding light on the beauty and chaos and sometimes sorrow of growing up and getting older. To that end, the album's title nods to a particularly momentous year of her life, including her marriage to fellow bluegrass musician Justin Moses and the release of her widely acclaimed album Weighted Mind—a Béla Fleck-produced effort nominated for Best Folk Album at the 2017 Grammy Awards.
Justin Moses is an award winning multi-instrumentalist celebrated as one of the most versatile musicians in all of acoustic music. A prominent Nashville session musician, he has appeared on stage or in the studio with an endless list of diverse artists such as Alison Krauss, Del McCoury, Garth Brooks, Emmylou Harris, Brad Paisley, Vince Gill, Bruce Hornsby, Béla Fleck, Peter Frampton, Rosanne Cash, Marty Stuart and Barry Gibb among many others. In 2018 and 2020 he was named Dobro Player of the Year by the International Bluegrass Music Association.
Moses began his musical journey at the age of six after becoming interested in the mandolin. He soon developed a lasting passion for making music. He started to hone his skills playing in his family's band as a child. Since then, he's toured with bands such as Blue Moon Rising, The Dan Tyminski Band, Ricky Skaggs & Kentucky Thunder, Blue Highway and The Gibson Brothers.
'She plays the mandolin with a degree of refined elegance and freedom that few have achieved' - Bela Fleck
'I think she's endless. I don't see any boundaries. Talent like hers is so rare, and I don't think it stops.' – Alison Krauss
'Fall Like Rain is, and will be, one of the best albums of the year.' - No Depression on Justin's latest album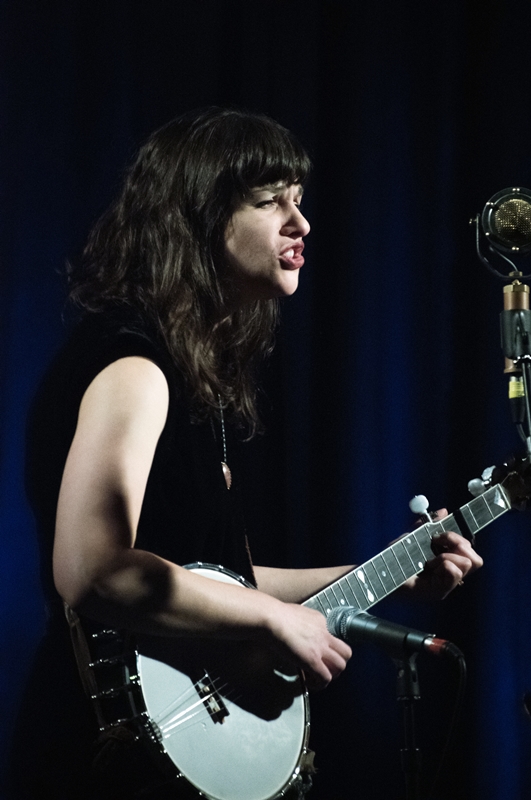 plus support Rachel Baiman
The EP 'Thanksgiving' is an intriguing follow up to 'Shame'. The songs give her a chance to stretch out stylistically, moving effortlessly between bluegrass, to folk, old-time and country. The bittersweet lyricism she's become known for conveys the push and pull of hardship and hope we often feel during the holiday season.
Raised in Chicago by a radical economist and a social worker, Baiman was surrounded by social justice issues her entire life. "If I wanted to rebel against my parents, I could have become a finance banker or a corporate lawyer", she says of her childhood. While her classmates went to church or temple on Sunday mornings, Baiman attended the Ethical Humanist Society of Greater Chicago, a non-religious community formed around discussions of morality and current events. "That was always a tough one to explain at school", she says with a laugh.
As a teenager, Baiman found music to be a welcome escape from worrying about global politics. "I often found the constant discussion of seemingly unsolvable problems to be intense and overwhelming, and when I moved to Nashville to pursue music it felt like something positive, beautiful and productive that I could put into the world. Now that I've had some years to devote to music,"—Baiman has been recording and touring internationally for the past 4 years with 10 String Symphony, and has played fiddle for numerous other artists including Kacey Musgraves and Winnipeg folk band Oh My Darling