Spiers & Boden (UK)
Fri 22nd October 2021
Sold out!
Doors at 7pm, show at 8pm – this is a full capacity show.
We all could do with a bit of good news right now, and here it is.  After years of speculation, English folk's best-loved duo are back together and working on new material!
N.B. We are a club and this show will be part-standing. What we may lack in comfort, we more than make up for in atmosphere and intimacy! There will only be around 100 seats available. We reserve up to 50 seats for TLR Chorus members in order of purchase. All other seats are first come first served. If you are REGISTERED disabled, please contact us and we will arrange for access for you.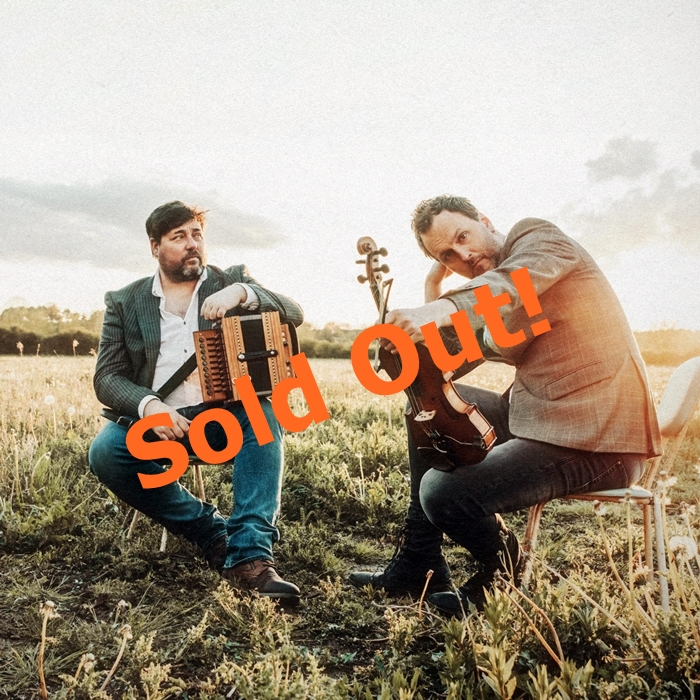 Spiers & Boden
Described by The Guardian as 'the finest instrumental duo on the traditional scene', John Spiers and Jon Boden rocketed onto the scene in 2001.  As Spiers & Boden they won a clutch of BBC Radio 2 Folk Awards - the Horizon Award for best newcomer in 2003, and the Best Duo Award in 2004 and 2006.  A sojourn in Eliza Carthy & the Ratcatchers included a performance at the Mercury Music Prize Awards.  And after years of successful touring, in 2011 they headlined their own star-studded show at London's Shepherd's Bush Empire to celebrate their tenth anniversary. 
Meanwhile they had used their early success as a duo to found the ground-breaking folk big band Bellowhead, fronted by the duo, which went on to Royal Albert Hall sell-outs, Proms In the Park successes, multiple awards, signing with Universal Records and over 250,000 album sales. 
Inevitably Bellowhead increasingly dominated their time and in 2014 Spiers & Boden made the difficult choice to rest the duo.  It was a tough decision.  Spiers & Boden had earned a place in the hearts of the folk audience that few could rival and the disbelief at the dissolution of the duo was only matched when in 2016 Bellowhead itself took a final bow.
Since then Jon Boden has carved out a career as both a solo performer and with his own band, Jon Boden & The Remnant Kings, while continuing to work on his creative trilogy of albums exploring a post-apocalyptic world and his work writing music for theatre.  John Spiers went on to form successful performance collaborations with Peter Knight (Steeleye Span, Feast Of Fiddles) and separately Jackie Oates, and is a member of the recently formed Gigspanner Big Band.  Then discussions in late 2019 broached the idea of reforming Spiers & Boden, new recording, new touring.  By Christmas it was agreed that the duo would be back in 2021 and preparations began...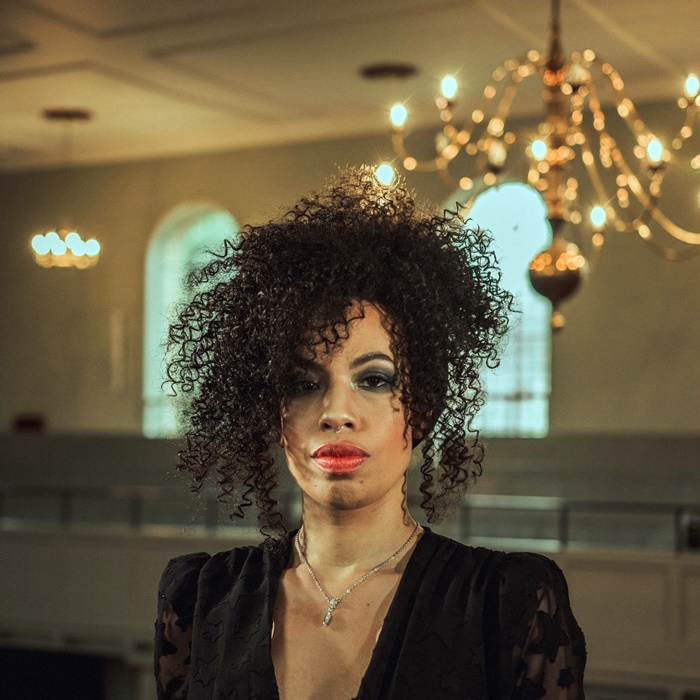 plus support Lady Nade
Hot on the heels of her UK Americana Award nomination, showcasing at Folk Alliance International and International Live Music Conference Lady Nade is soaring into Autumn with her Folk and Americana chart topping third album release 'Willing'. Despite the global pandemic the past 18 months has been full of high-notes; performing at many online festivals in the UK and USA including Thriving Roots, Folk On Foot and Folk Alliance international as well as selected to be one of 12 artists to represent England at Global Music Match and hailed "A Global Match pandemic success story"
With soothing words and melodies that nourish the mind and body though life's complicated tapestry, her performances are like a reunion. Share a room with her, and she'll give you her story. All of it. The joys and sorrows. You will love her for it, and she will love you back.
Lady Nade started writing poems and songs as a form of healing from grief, performing in venues across her native city of Bristol, her work developed into a calling to connect with her fans on a deeper level and help lead them through life's complicated tapestry with the healing power of music. She pours creativity into every song, often lavishing them with a recipe to match.
A patron for Music Venue Trust Lady Nade has a passion for supporting charities and causes
Continuing to champion the positive connection between music, well-being and the importance of equality and diversity within the arts.
'Lady Nade's soulful voice, use of expression and ability to tell a detailed yet relatable story is a gift.' - Maverick Magazine
'Love her voice - check her out' - Mark Radcliffe, The Folk Show BBC Radio 2