The Breath (UK)
Sun 14th November 2021
Doors at 6.30pm, show at 7.30pm
TLR debut for this critically acclaimed duo!
N.B. Audience limit of 120 all seated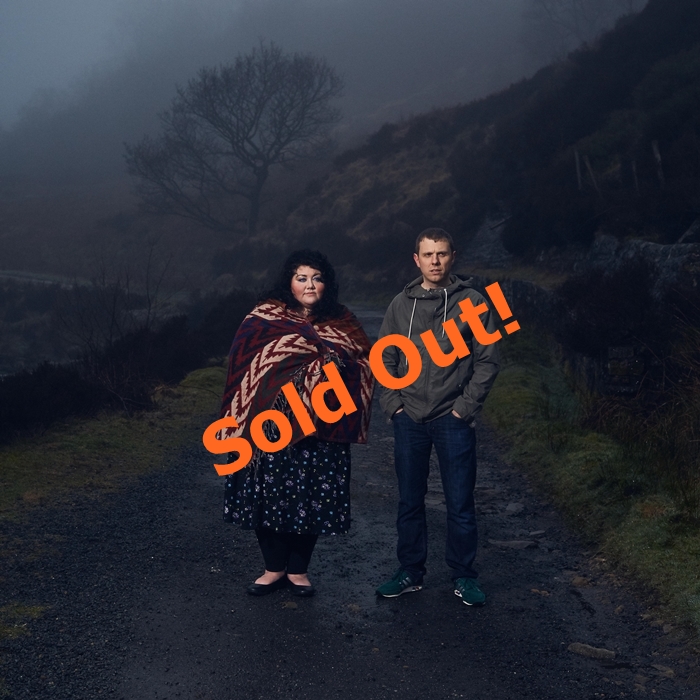 The Breath
The Breath is guitarist Stuart McCallum and singer/flautist Ríoghnach Connolly. Ríoghnach (pron. Rea-nuh) is Armagh-born and Manchester based. Known for her work with Afro Celt Sound System and Honeyfeet, she met Stuart on the city's gig circuit several years ago. An unlikely pairing though it was - she a folk singer, loud, brash and mischievous, he an acclaimed jazz guitarist, member of Cinematic Orchestra and a softly spoken Manchester urbanite. Their connection was immediate; they formed The Breath, a duo (with occasional supporting band members) to present their contemporary take on alt-folk.
For them, it's all about the song.  Connolly writes the only way she knows how; a stream of poetic consciousness giving rise to honest, personal, heartfelt songs as likely to touch on childhood summers and first love as cultural dislocation, post-colonial injustices and grief.  But it's her impassioned delivery and utterly engaging, stop-you-in-your-tracks voice – whether delicate and hushed or powerful and gutsy - coupled with Stuart's understated brilliance and their exquisitely crafted songs, that give The Breath such emotional depth.
The Breath have released three albums on Peter Gabriel's Real World label. Their breakthrough album, 'Carry Your Kin' (2016) delved deeply into the spaces between rock, ambient and Irish folk, where layered vocals, overlaying chords and expansive folk arrangements created a big sound. 'Let the Cards Fall' followed in 2018, and, like the first, was recorded with a full band granting a multi-textured kaleidoscope of sound with a cinematic sensibility. It's focus lay squarely on Ríoghnach 's extraordinary storytelling. References to Celtic history and cultural loss are woven into a bewitching collection of songs that span beguiling ballads and punch-the-air anthems. In support of the release, Stuart and Rioghnach performed a series of shows – just the two of them. Stripped bare, they found a new depth and beauty in their heartfelt songs allowing their extraordinary connection to shine through. The duo returned to the studio in 2019 to record 'Only Stories (Let the Cards Fall Revisited)' reimagining previous work (alongside two new stunning songs) taking it back to its acoustic roots.
'Quietly, inexorably, The Breath have become one of the UK's most exciting folk acts... Only Stories (Let the Cards Fall Revisited).. an acoustic recording that unfolds like a paper flower' - The Financial Times *****
'an affecting blend …. McCallum provides the grandeur and artifice and Connolly the intimacy and purity' - Uncut
'The Breath rolls across the senses like clouds caress low hills – always moving, changing, evolving; and utterly fascinating' - FRUK
'Spacious, nuanced and skilfully crafted... songs performed are all the more affecting for their simplicity. ('Only Stories') has a quiet, shimmering beauty... a treasure' - Evening Standard ****
'deeply lovely... spectacular songs, beautifully sung' - BBC R2:  The Folk Show with Mark Radcliffe
'folk roots but different horizons... the jaw-droppingly stunning, woozy voice of Ríoghnach Connolly' - The Guardian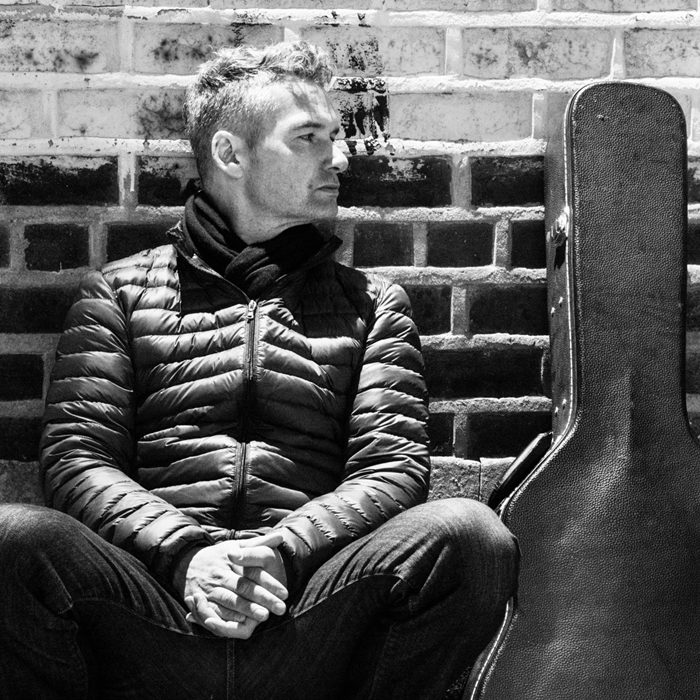 plus support Boo Sutcliffe
Based in Yorkshire, England, Boo Sutcliffe writes songs that live in the space between indie, country and folk. As a songwriter, Boo draws inspiration from the Americana and roots scenes (with a nod to alt rock and pop), citing influences as diverse as The National, Ryan Adams, David Bowie and Joni Mitchell.
Playing live, Boo is known as an intense, captivating performer, whether solo, with guest musicians or as part of a full band. He's made a number of memorable festival appearances, including a marathon six gigs in two days at the prestigious Holmfirth Folk Festival, and support slots with the likes of Toploader, The Green Rock River Band and Dan Reed (Dan Reed Network).
Boo released his debut album, 'Blink', in January this year and it has been receiving glowing reviews from the music press. You can find it at boosutcliffe.bandcamp.com
'....Sutcliffe's voice and intelligent lyrics bring the disparate parts together to create an enjoyable listening experience........there's a subtlety and depth to the lyrics, whether in storytelling mode or musing on the frailties of desire and relationships...' - RnR Magazine
'What a great surprise! A cracker of an album on continuous repeat in the car… From the opener 'Meet Me In…' to the closing 'Blink', this will grab you.' - Noel Casey, Dublin City FM