TLR Live Online: The Honey Dewdrops (USA)
Fri 1st May 2020
Stream intro: 7.50pm, shows starts: 8pm
Our second TLR Live Online show features this brilliant duo from Baltimore whose May show here in Saltaire was unfortunately postponed. We are currently working on recheduling the show for next May, but in the meantime, here they are beamed straight to your living rooms!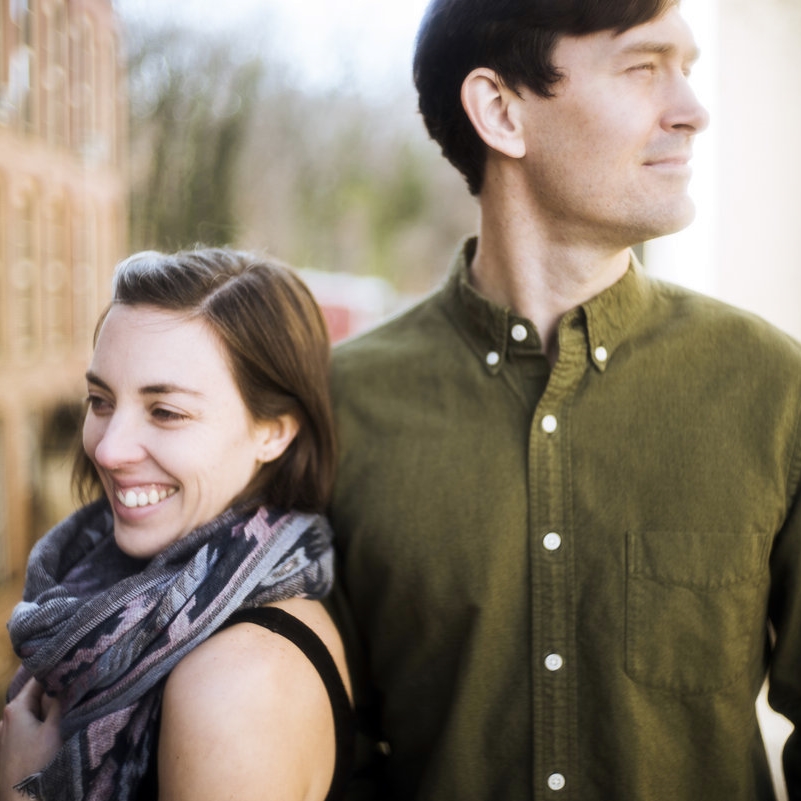 The Honey Dewdrops (USA)
Americana duo The Honey Dewdrops – Laura Wortman and Kagey Parrish– have long felt the push-and-pull between their original roots in the Appalachian mountains and their current home in urban Baltimore. You'll hear it in their harmony-soaked songs and the mastery of their instruments' acoustic tones, but also in their songwriting, which reflects the hard realities of today. With their fifth independent release, 'Anyone Can See', they have primed the creative energy so prevalent on their previous releases. Each song sparkles with focused intensity, and, with their new album, the duo show that they're growing rapidly as artists, enthusiastically exchanging an impossible quest for perfection for the compelling ebbs and flows that accompany an intimate, authentic kind of expression.
Making the album in Baltimore, it was inevitable that the city would be reflected in the songs, and three of the album's best tracks focus on different experiences in Baltimore today. 'Rainy Windows' paints the scene for the many overcast and wet days the two have had there, and 'Welcome to the Club,' is a somewhat ironic take on their changing neighbourhood of Hampden. One of the most powerful songs on the album, 'Going Rate,' is a sobering reflection on the protests and the curfew that surrounded the death of Freddie Gray in 2015 while in police custody. Not ones to shy away from difficult topics for songwriting, 'For One More,' speaks to a more humanist view on immigration based on welcoming rather than excluding. 'We're all better together,' says Parrish. Rounding out the album, the duo return to their American folk and country roots with the melodic instrumental 'Ecola' and a clever cover of Hank Williams' 'Ramblin' Man.'
Ultimately, The Honey Dewdrops decided to keep their listeners at the forefront of their thoughts throughout the production of 'Anyone Can See'. "We want people to feel like they are sitting in the room with us, close by," said the duo. The result is a record drenched in sonic roominess, each of the tracks stretching to fill the space, but with a warmth that allows the album to fit comfortably anywhere. In this way, the intimacy oscillating throughout the record complements and overturns the melodic vastness: nobody will get lost in this expanse.
'Acoustic, folky Americana rarely sounded finer. An uplifting listen!' - Mark Nenadic, Anyone Can See Review, Americana UK
'The Honey Dewdrops prove that the magic of their artistry is in their ability to impart a sense of compassion in listeners while delivering meaningful messages with a purity that's so rare to encounter.' - Cillea Houghton, No Depression