The Magpies
Sun 11th October 2020
RESCHEDULED!
Doors at 6.30pm, show at 7.30pm
Album launch tour for a wonderful quartet from Yorkshire! They've had a great 2019, let's give them a great start to 2020!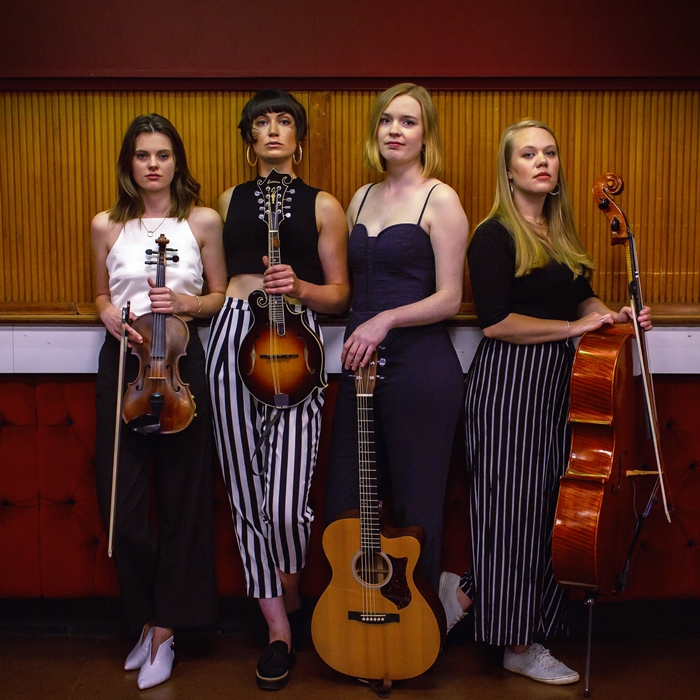 The Magpies
York-based singer and mandolinist, Polly Bolton and Bradford singer-songwriter, Bella Gaffney first jammed backstage after a show in York in the autumn of 2017 and the Magpies were hatched! A great musical friendship, they work collaboratively, arranging material led by powerful vocals and glittering instrumental collaboration. They each draw on their transatlantic influences to create their own blend of Celtic, bluegrass, old time and folk. In 2018, the line-up expanded to a quartet, when they were joined by acclaimed cellist Sarah Smout (Michael Chapman, Mediaeval Baebes, Bridget St John, Jess Morgan) and Holly Brandon on fiddle.
The project has been exceptionally well received so far, in 2018 they have performed at Cambridge Folk Festival, main stage at Wickham Festival, Towersey Festival, Deer Shed Festival, Grassington and many more. They released their debut EP at a sold-out show at The Great Yorkshire Fringe in July. So far in 2019 they have been to Folk Alliance International in Montreal, been on tour in Ireland and the UK festival scene, and supported John Smith on his recent tour!
Currently in the studio recording their debut album, which will be released to coincide with their spring tour.
'A natural chemistry... all voices blend and harmonise beautifully... the mix of styles offers so much promise.' - Folk Radio UK
'Very well-liked by the punters! A proper hit.' - Bev Burton, Cambridge Folk Festival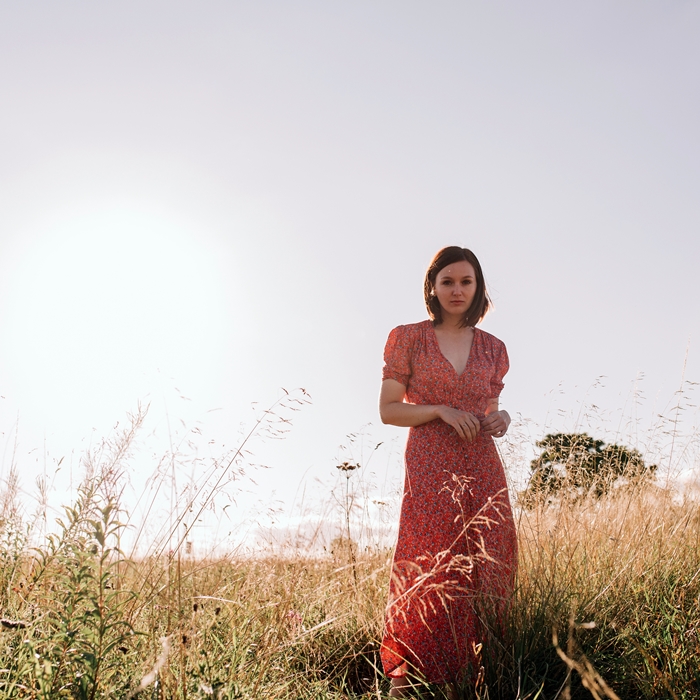 plus support Maz O'Connor
English singer and songwriter Maz O'Connor has been described by The Guardian as 'one of folk's brightest young talents'. With a stunning voice, intelligent, bold lyrics and a talent for story-telling, she's released 3 albums and gained a loyal following since winning a BBC Performing Arts Fund Fellowship in 2014 (Adele was a previous recipient). During this year she wrote her album 'This Willowed Light', which earned her a nomination for the BBC Radio 2 Folk Horizon Award and appearances at high profile festivals such as Cambridge Folk Festival, WOMAD and Glastonbury.
Her second album 'The Longing Kind', was a coming-of-age piece, about which Songlines wrote: 'There is an inquiring intelligence as well as an emotional sensibility at work here…she plays and sings beautifully *****'. She toured the U.K. and Europe, and opened for such artists as David Gray, Thomas Dybdahl & Rosanne Cash. O'Connor's new album 'Chosen Daughter' is a concentrated feminist statement. It is not protest music, but a very personal album which explores, and celebrates, the feminine, inspired by the stories of her female ancestors. It was released in October 2019 and called 'her most ambitious album yet' by The Observer.
'Maz O'Connor's ace, apart from her remarkable songwriting talent, is her captivating voice ****' (Q)