The Railsplitters (USA)
Fri 16th February 2018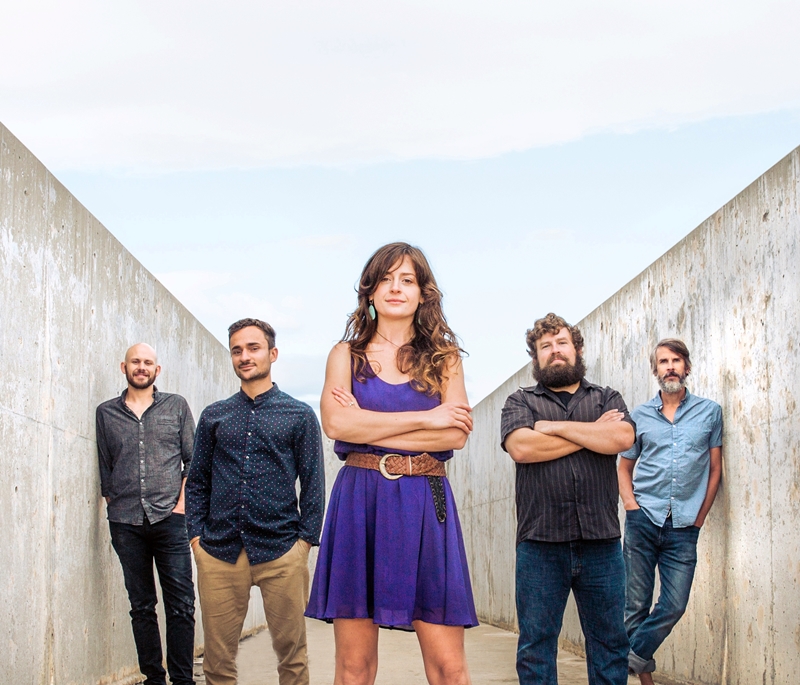 The Railsplitters
The Railsplitters bring their high energy brand of bluegrass from Colorado, USA with top class instrumental playing and powerful harmonies. This hugely entertaining live band draws on a range of influences including folk/roots, Americana, modern pop and rock & roll, as well as bluegrass pioneers like Bill Monroe and Earl Scruggs. Featuring banjo, mandolin, fiddle, guitar and upright bass, The Railsplitters have the kind of raw power that will knock your socks off.
Having got their career off to a flying start by winning the band competition at the popular and influential Rockygrass festival, The Railsplitters have spent much of the last few years on the road, honing their craft. With three albums and two extensive UK tours under their belts, the band has received rave reviews on both sides of the Atlantic for their songwriting talent, luminous vocals and exceptional musical range.
Though they operate with the instrumentation of a bluegrass band, The Railsplitters are making music totally unlimited by tradition. This is music for the open road, the open dance floor, and open ears - music of the American West, made for all.
'The Railsplitters are one of the most exciting bands to come on the scene in a long time. The complexity of their arrangements, the beauty of their vocals, and excitement in their performance should put them right in the center of your radar. Catch the Railsplitters, you'll dig 'em!' - Stephen Mougin, Sam Bush Band
'The Railsplitters embody two of my favourite musical elements: high quality musicianship and great original songs. They use both to make them, without a doubt, one of the best bluegrass bands to emerge in the last few years' - Andy Hall, The Infamous Stringdusters
'The Railsplitters are building their own links with listeners, continuing to push traditional bluegrass boundaries while staying true to the genre's roots-one song, one note, one memorable riff, and one heartfelt harmony at a time.' - David MacPherson, No Depression Magazine