The Sweet Water Warblers (USA)
Fri 25th August 2017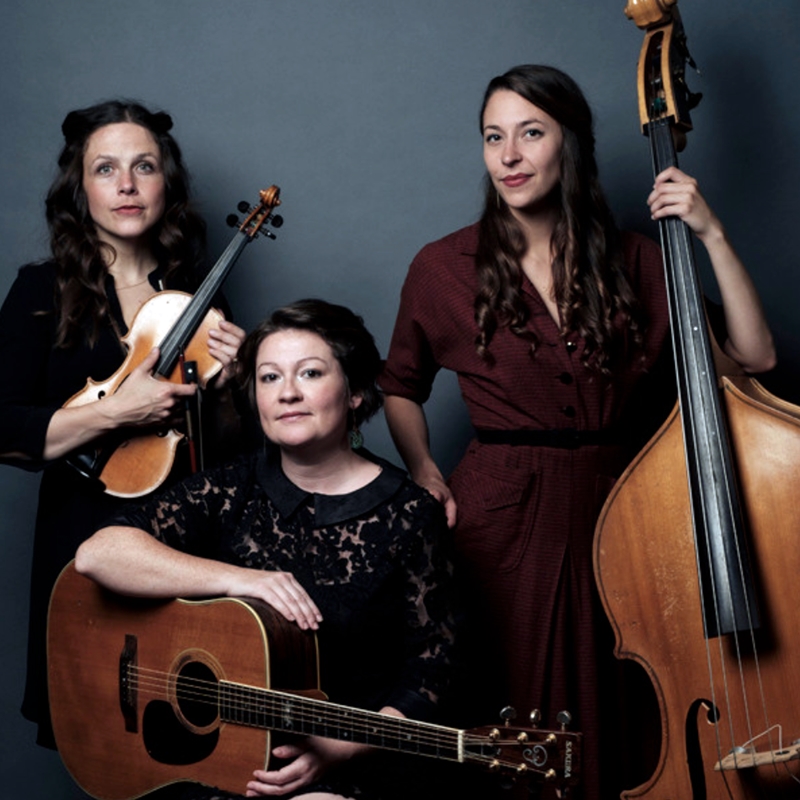 The Sweet Water Warblers (USA)
Formed at the Hoxeyville Music Festival in 2014, The Sweet Water Warblers have gone on to attract serious admiration wherever they appear. Michigan songbirds, Rachael Davis, Lindsay Lou and May Erlewine had each carved out successful careers on the American Roots Music circuit and in the process grew to respect each others' work.
When they finally gelled into the potent force they have become, it was the most natural coming together – three singing sirens and multi-instrumentalists whose repertoire swings from gospel and bluegrass to soul and even joyful interpretations of pop. With three-part vocal harmonies that are sublime, they trade instruments including mountain fiddle and banjo, uke, guitar and double bass.
Lindsay Lou is well known as lead vocalist with her band The Flatbellys who have toured extensively and appeared at festivals ranging from MerleFest in the USA to Shetland Folk Festival in the UK. One of the main visiting attractions at Celtic Connections in 2017, she was nominated in the 2016 Best Vocalist category by the prestigious International Bluegrass Music Association.
May Erlewine set out on her career as a teenager, hitchhiking across North America playing in small and large towns, riding freight trains and busking on the streets. In those travels she came to know the land and understand the pulse of the people, and her songs show a very real connection and concern with everyday folk. Her voice is instantly recognisable, and her material is these days being sung and recorded by many other artists.
Rachael Davis has a broad and faithful fanbase, admired especially by her peers, with a reputation as one of the classiest gals on the scene. At the age of 21, Rachael moved to Boston to start a career as a singer-songwriter and 7 short months after joining the music community she was awarded the Boston Music Award for best new singer-songwriter. Her influences range from the jazz stylings of Ella Fitzgerald to the soulful contemporary vocals of Patty Griffin – and much more in between.