TLR Double: Rachel Baiman & Molly Tuttle (USA)
Fri 27th April 2018
N.B Due to demand, we have made 10 more tickets available. These are STANDING ONLY and entry will be after 7.50pm
Two stunning singers, songwriters and multi-instrumentalists join forces for a very special UK tour. We can't believe we've been lucky enough to grab them on one bill and it is definitely one not to be missed!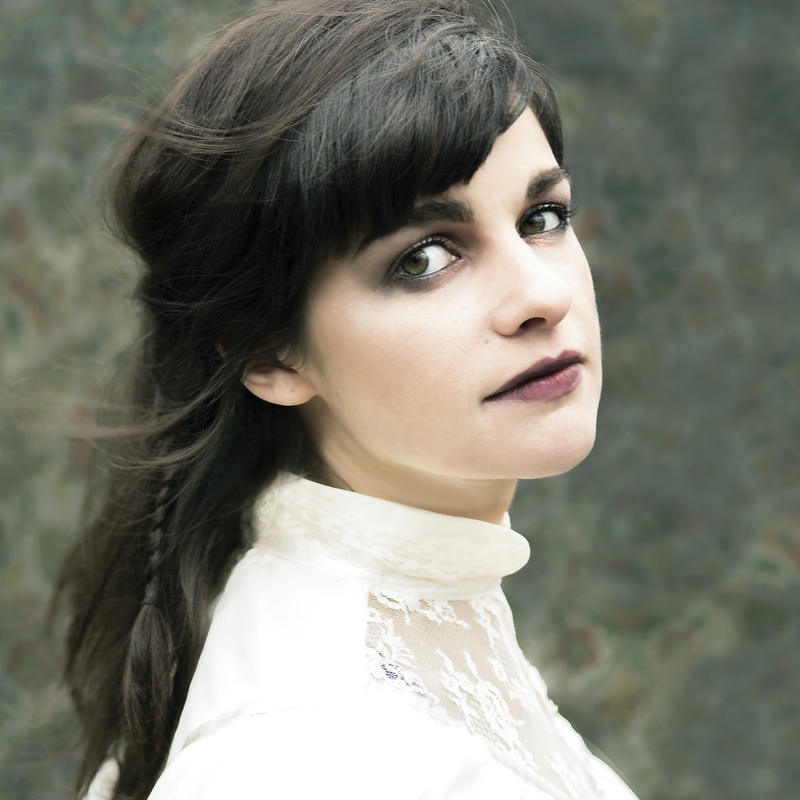 Rachel Baiman
One half of acclaimed duo Ten String Symphony, Rachel Baiman is touring her new album, 'Shame'. Inspired in equal parts by John Hartford and Courtney Barnett, Rachel's influences span a wide range, but years spent playing traditional music shine through in the album's firmly rooted sound. For recording and production, Baiman turned to the talents of Mandolin Orange's Andrew Marlin. Shortly after reaching out to Marlin, Baiman traveled to Chapel Hill, NC for three intensive days in the studio. "The energy was amazing," Baiman says. "It became clear that we were making something really special that needed to be finished."
Added to the musical intensity was the context of the material they were recording—namely, how the songwriting on Shame sits within the current American political climate. "I think what is happening in the country right now has really shifted my career priorities, and brought the folk music community together. We are all suddenly seeing our purpose come into focus, and feeling a renewed responsibility to be a voice of unity and resistance." In addition to the release of her new solo album, Baiman is the co-founder of a new political group called Folk Fights Back, a musician-led national organization that puts together benefit concerts and awareness events in response to the Trump administration.
Baiman has been recording and touring internationally for the past 4 years with 10 String Symphony, and has played fiddle for numerous other artists including Kacey Musgraves and Winnipeg folk band Oh My Darlin. She says: "I find it hard to escape from the values that I grew up with, and I feel compelled to write politically, to speak out about things that I've experienced or seen. Songwriting is a unique opportunity to do that, because it avails a more emotional vehicle for discussion. I love the political tradition of folk music, from Woody Guthrie to Tupac, and my hope is that this record adds another voice to it."
Molly Tuttle
Molly Tuttle was the first woman ever to be nominated for 'Guitar Player Of The Year' at the prestigious International Bluegrass Music Association Awards in 2017 and went on to win! An incredible achievement for the stunningly talented 24 year old.
A virtuoso multi-instrumentalist and award-winning songwriter with a distinctive voice, Molly has turned the heads of even the most seasoned industry professionals. She began performing on stage when she was 11, and recorded her first album, The Old Apple Tree, at age 13. Since then, she's appeared on A Prairie Home Companion and at Hardly Strictly Bluegrass, was featured on the cover of Flatpicking Guitar Magazine, won first place in the prestigious Chris Austin Songwriting Competition at Merlefest, and previously received a Momentum Award from the International Bluegrass Music Association in the instrumentalist category. Her lovely voice, impeccable guitar playing, and sensitive song writing make her a star on the rise. She has already received more than two million YouTube views and has just released her first solo EP, 'Rise'.
'Molly Tuttle, blew away the unsuspecting crowd with her rapid fire bluegrass guitar work that would put even the most talented shredders to shame. It was a marvel to see such incredible technical skill combined with a sweet voice and fun, barn-storming songwriting' - Jonah, Write to the Beat
'[Molly Tuttle] sings with the gentle authority of Gillian Welch, yet plays astoundingly fleet flat-picking guitar like Chet Atkins on superdrive.' - Paul Zollo, American Songwriter Magazine