TLR Double: Sean Taylor & Katie Spencer
Fri 2nd July 2021
RESCHEDULED!
We've put this double header together to showcase two of the UK's finest singer songwriters and guitarists on one bill. Most of you will know Yorkshire's own Katie Spencer, who has provided support on two shows here at TLR, but not so many may know Sean Taylor from London, who has been on our radar for a number of years and who we've finally nabbed for what will be a great evening of songs and strings!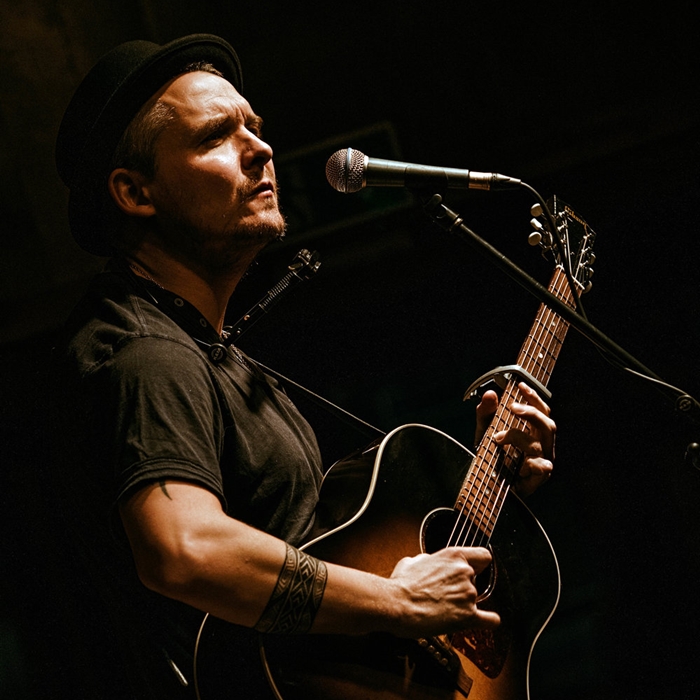 Sean Taylor
'Superbly tailored songs' (Four stars) - Daily Mirror
'Articulate, compelling ... brilliant' (Four stars) - Mojo Magazine
'A star in the making ...a superb talent' - Metro
Sean Taylor's unique songwriting is a late-night cocktail of Tom Waits, Leonard Cohen and Jack Kerouac; With voice that is a cross between John Martyn and Van Morrison and a guitar style that sounds like an acoustic Stevie Ray Vaughan jamming with JJ Cale … His live shows fuse world class songwriting with stories from the road.
Promoting his new album 'The Path Into Blue' Sean Taylor is one of the most exciting and hard-working names on the international roots and blues circuit. Sean plays over 150 gigs around the world every year touring solo and with his band.
His new album was recorded in Austin, TX with legendary producer Mark Hallman (Carole King, Ani Di Franco) ... Sean has supported John Fogerty, Neville Brothers, Robert Cray, Richard Thompson, Tony Joe White, Eric Bibb, Tom Paxton, Band of Horses, John Mayall & Arlo Guthrie.
'Sean Taylor is a wonderfully talented modern troubadour whose sincere, thoughtful songs pull you in. I've had the pleasure of sharing the stage with him. He swings. Check him out' - Eric Bibb
'Sean Taylor's work just gets classier ... His talent might yet puncture the mainstream' - Classic Rock 8/10
'A fine young musician, songwriter and great geezer. I have nothing but admiration for the dedication to his craft' - Danny Thompson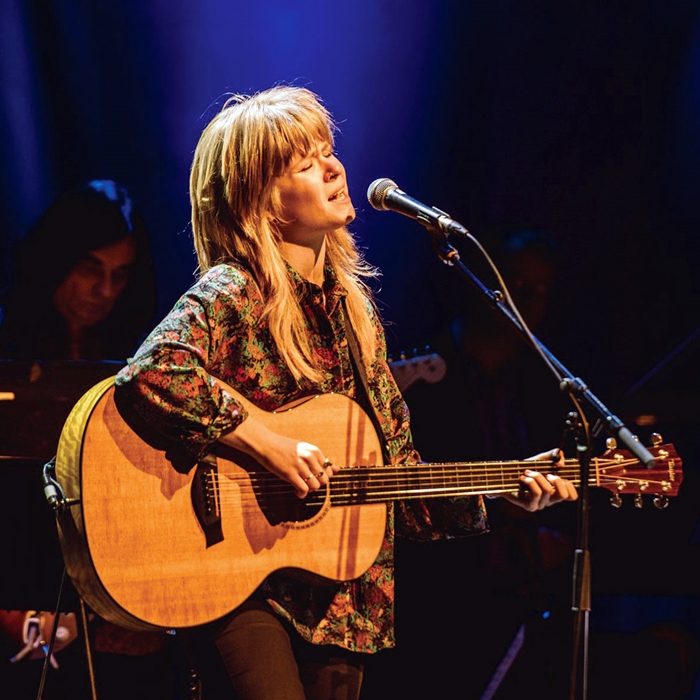 Katie Spencer
Like the expressionistic brushstrokes of a landscape painter, Katie Spencer conjures vivid landscapes through the medium of song. Curating intimate studies using her unique finger picked acoustic guitar style and an assured warm voice, Spencer underlines the sense of space that surrounds her home by the sea in Hornsea, East Yorkshire.
The striking imagery that rings through her ethereal songs creates a universe of sound and storytelling. Her mesmerising live performances have seen her play world-renowned stages, at the likes of Cambridge Folk Festival and Celtic Connections as she assembles a dedicated fanbase from all corners of the country.
This year saw Spencer embarking on a UK tour in celebration of her brand-new album Weather Beaten, a flawless and flowing ten track journey that encapsulates her intimate live performance style. Produced by Spencer Cozens, long-time collaborator of John Martyn and Joan Armatrading, the sound of the album is clear and bright, bringing a precision and boldness reminiscent of the best 'ECM' modern jazz albums which naturally pairs with the warm and hazy folk sound that envelops Katie's style.
At just 22 years old Spencer has built up an extremely respected profile within the national acoustic music scene, sharing the stage with musicians of outstanding calibre such as Danny Thompson and Ted McKenna, and continuing to receive glowing reviews of both her live performances and recorded works.
'Katie's guitar playing has echoes of my dear friend the late great Bert Jansch. Like a musical weaver she threads her poetic lyrics through the guitar's strings and produces little tapestries of song' – Ralph McTell
'The way Katie plays is never contrived, showy or imitative; it sounds true … a world-class folk guitarist' – fRoots
'Great discoveries are always a pleasure and Katie Spencer's debut album Weather Beaten is a grand pleasure' – RnR Magazine
'She makes her own quietly ingenious musical statement through the notes and silences, making every note, phrase and musical punctuation mark count in a deft, elegant and intelligently undemonstrative fashion … Katie's stylish blend of warmth and precision proves intensely captivating: I'd urge you to investigate her music soon!' – Folk Radio
'Weather Beaten is a fine album in every way' – Maverick Magazine