TLR Inside Out 2022: Saturday
Sat 17th September 2022
The first day of our weekend stage out in the Caroline Social Club covered beer garden, featuring bands and artists from throughout Yorkshire, a DJ and real ale bar! Our DJ kicks off at midday and the live music runs through from 2 to 7pm. Entry to the beer garden is free but space is limited, however the live music will be piped through to the car park, where there will be an outside bar.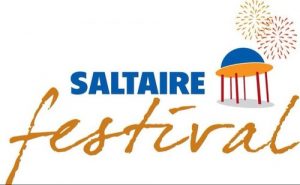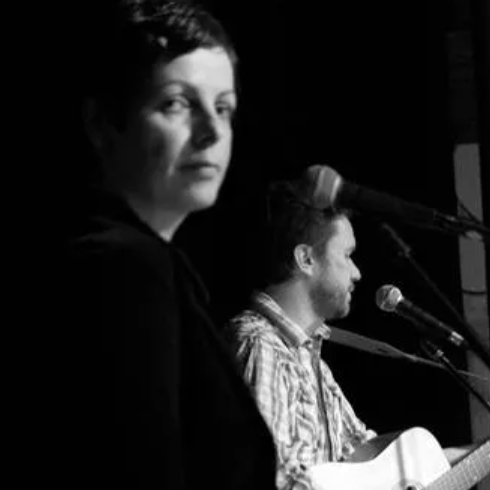 2pm: LittleGiants
From LITTLEgiants acoustic roots has grown a new kind of string band with on foot in the past and one firmly in the future, taking inspiration from Honky Tonkers, old time string bands, mountain music and country blues but writing and arranging songs in their own timeless style.
From close country harmonies to stompin' old time, murder ballads to sweet love songs, high and lonesome to low down and dirty all supplied by the plucking of strings suspended on a variety of different sized and shaped wooden boxes and accompanied by vocal chords.
Supplying these sounds are husband and wife team Martin Nuttall on vocals, guitar, banjo and dobro and Ruth Nuttall on vocals, occasional accordion and clarinet, supplying the grounding, the glue that holds it all together Morley Hilton on upright bass.
LITTLEgiants have appeared across the UK to rapturous applause, having recently supported the Sweetback Sisters on part of their UK tour and previously supporting the likes of The Wiyos, Emily Barker and red clay halo, Chris Wood, Pete Molinari and the Dirt Daubers as well as playing Nozstock Festival Main Stage and Willowman Festival.
Their debut recording, the 5 track EP 'Welcome to our House' was recorded and produced by the band 'live' around a single microphone in the front room that is their practice space with no over dubs or fancy stuff to give an honest representation of the bands down home sound.
The band's new full length album 'From the Roots on up' was again self recorded, produced and released and is available at all unreputable outlets.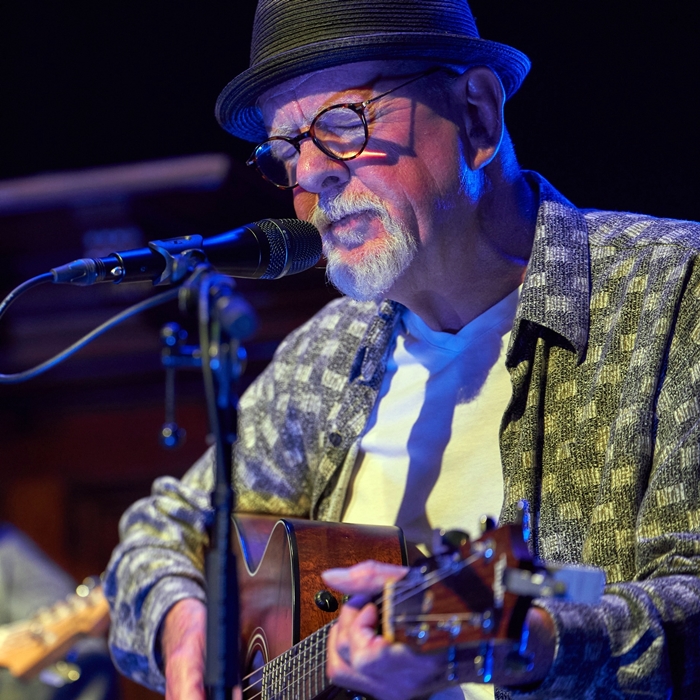 3.15pm: Rowland Jones
Rowland's songs havee been compared (favourably that is!) with John Martyn, Richie Havens, Mose Allison and Jim Croce
His last release, 'Rowland Jones- Live', was recorded at The Blues and Rock Festival just prior to lockdown in 2020 and was nominated in the Best Live CD category one The Independent Blues Awards 2021.
His current CD is 'LIve@Oswestry', which was recorded live at Hermon Chapel Arts Centre with Bo Lee on bass and Iain Mellor on percussion.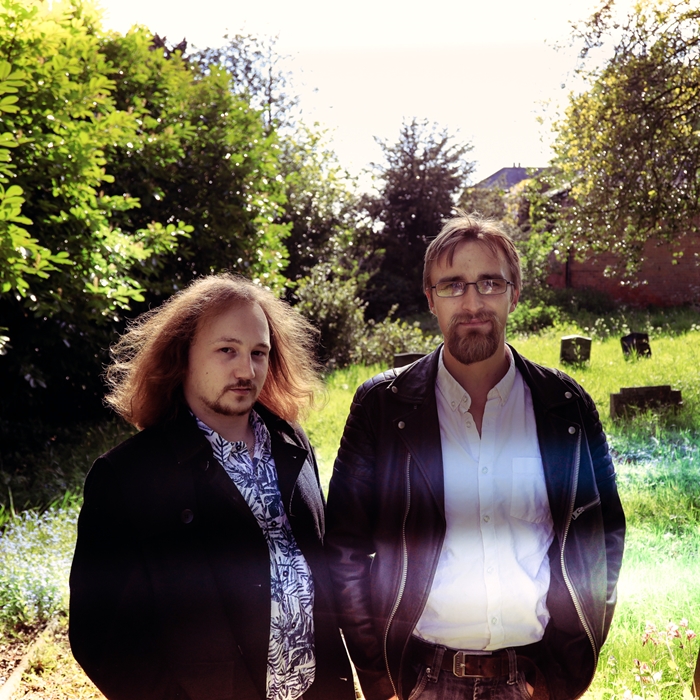 4.30pm: The Blackcoats
The Blackcoats are an original, largely acoustic band dedicated to bringing back meaningful, quality music back to the masses. In an age fed to morbid obesity on computer generated three-note familiarities and clichés, we strive to bring thoughtful and more cerebral music back into the fray for any and all to hear.
The Blackcoats started from a meeting back in September 2016 in a Beverley guitar shop, founded from two young individuals brought together by a mutual love and respect for soulful music, founded primarily on a fondness for legendary blues players like Robert Johnson and Muddy Waters, spreading through a myriad of diverse genres to include other monumental players like Dave Van Ronk, Miles Davis, J.S. Bach, Cream, The Beatles and Roy Harper, to name but a few. Armed with these influences, we have continued to write and expand our knowledge in the musical field to create music that not only satisfies our own tastes, but also be a memorable experience for those who wish to listen.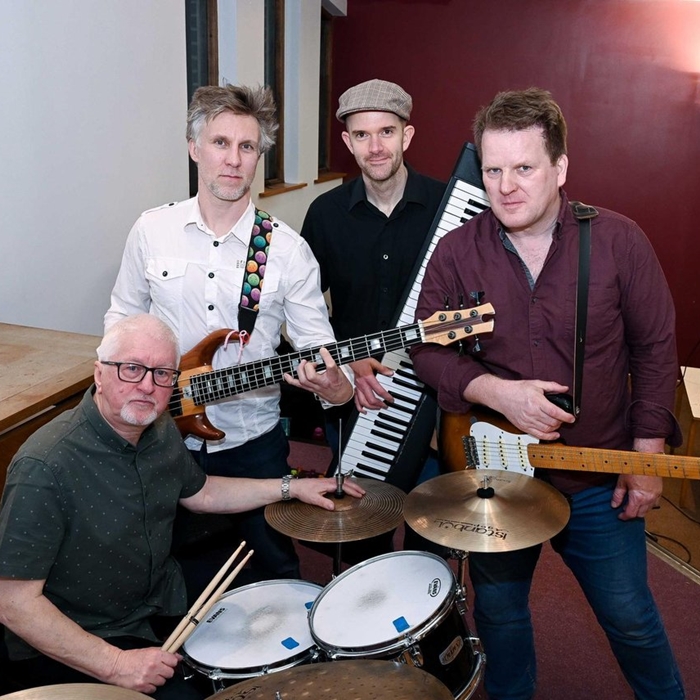 5.45pm: Miles & The Chain Gang
Miles and The Chain Gang formed in 2018 and played their first full gig at The Crescent in York on February 2019. The band's current line-up consists of Miles Salter (vocals, guitar), Mat Watt (bass) Steve Purton (drums) and Daniel Bowater (keyboards). The band play a string of dates across Yorkshire this summer, including York's Black Swan Folk Weekend, Harrogate Blues Bar and Helmsley Arts Centre.
The band play Miles' songs, plus covers of songs by a diverse range of pop and rock artists. The sound of the band combines rock, new wave and a slice of soul. Primary influences include Bruce Springsteen, Van Morrison, Bob Dylan, Leonard Cohen, The Jam, AC-DC, Counting Crows, Del Amitri, Pink Floyd, The Rolling Stones and many more.