TLR Inside Out 2022: Sunday
Sun 18th September 2022
The second day of our weekend stage out in the Caroline Social Club covered beer garden, featuring bands and artists from throughout Yorkshire, a DJ and real ale bar! Our DJ kicks off at midday and the live music runs through from 2 to 7pm. Entry to the beer garden is free but space is limited, however the live music will be piped through to the car park, where there will be an outside bar.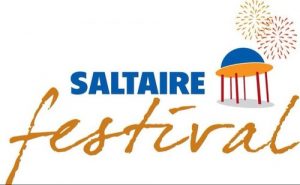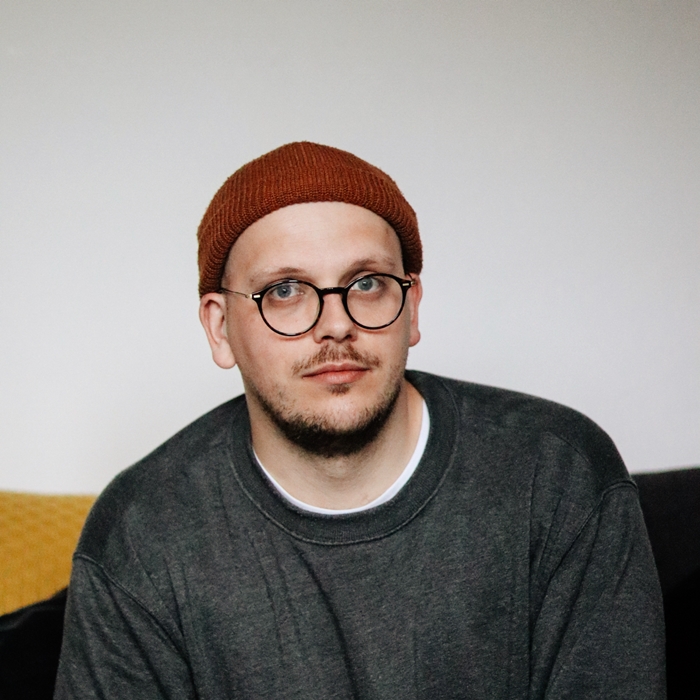 2pm: Will Pope
Will Pope's music expands the boundaries of a folk and pop crossover by mixing a subtle jazz sensibility with the passionate, visceral sensibility of classic roots music. His technicality is matched with soaring vocals and intricate harmonies stemming from a love of soul. His debut album offers an enchanting glimpse into the wide ethereal spaces and sweeping compositions that create his signature sound.
His debut release "Burying Giants" is the culmination of years of hard work, shaped by the Beijing music scene (Axis Neptune / Su Zixu + The Paramecia / Clustercuss) and artists and musicians Pope has collaborated with along the way.
The songs tell stories of grief, loss and hope in a changing landscape—shaped partly by his experience of living in China's capital, but also through the isolation that comes with a solo artist working on a debut release.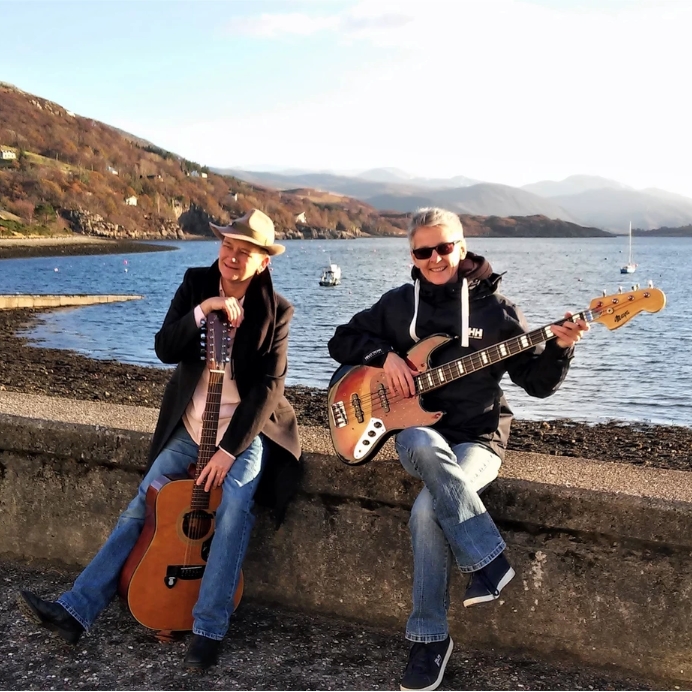 3.15pm: Cobalt Tales
Singer-songwriters, Cobalt Tales, are a female duo based in Sheffield. Originally from Wigan and Stockport, Pat sings powerful vocals, plays acoustic guitar and harmonica on occasion, whilst Nuala plays bass guitar, sings harmony and adds clarinet, whistles and acoustic guitar. Their combined influences and writing talents cover a wide variety of song styles. They deliver music from the heart that stirs the soul. Pat and Nuala met in the Scottish Highlands and formed Cobalt Tales in 2016.
They enjoy touring throughout the UK and playing festivals, live music venues, cosy folk sessions, charity fund raisers and local community events. Cobalt Tales released their debut album, 'Ever Changing Blue' in 2019. Pat and Nuala have been busy writing new material, and have built up a bank of exciting new songs which they look forward to releasing on future albums.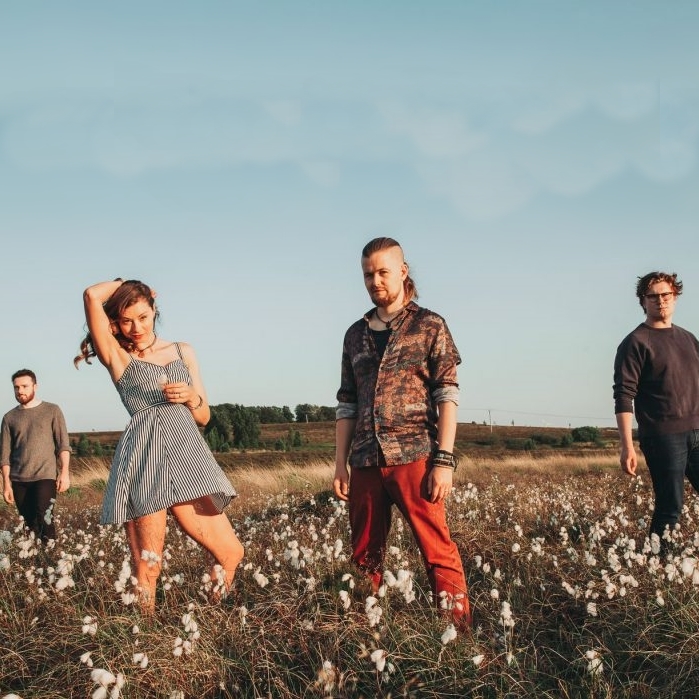 4.30pm: Mookie & The Bab
Mookie + The Bab are an all-acoustic indie-folk group, Acoustic guitar, Mandolin, Fiddle, layered harmonies, and the occasional bit of trumpet, captures the sound of the American Southwest, whilst remaining true to British working class roots. Multi-instruments Abi Otway, Marc Otway and Conor Magi are a group of musicians that have been working together on various projects over the years and have played UK festivals, short tours in California, Nevada and Austin, Texas. Long drives across desert landscapes listening to legends such as Paul Simon, Bob Dylan, Crosby, Stills, Nash and Young has influenced their sound, and their favourite band is Lumineers.
Moved by the Climate Emergency, Floods, Fires and Desertification and exploring organic acoustic sounds and strong vocal harmonies, they have created a unique sound that has been described as a mixture of Americana and Yorkshire folk. Due to close personal losses and other traumas that 2020 bestowed, the music is reflective, yet often hopeful.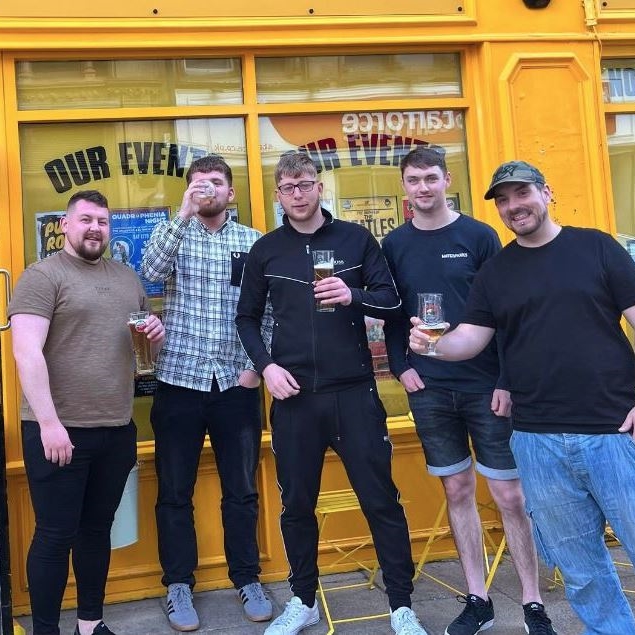 5.45pm: Moretti
Moretti are an exciting 5-piece rock and roll band from Bradford, West Yorkshire.  Formed in 2019 by Vocalist Jack, lead guitarist Cameron and bassist Alex - they set about creating punchy guitar tunes. Drummer Brad joined to add some much need flair on the the drums and having already played small festivals, a variety of different UK venues and releasing an EP, they're a band to be seen and heard. Kyle recently joined to complete the line up and play Head banging solos and catchy choruses. Moretti are a band on the up and are a band not to be missed.
'These guys create a great atmosphere whenever they play - they take the stage by storm, grab the audience by the scruff of the neck right from the onset and don't let up till the final notes of their last track' - Leeds Gigs