TLR Live Online: AJ Lee & Blue Summit (USA)
Fri 8th January 2021

The AmeriCanada Sessions!
Stream intro: 7.50pm, shows starts: 8pm. All shows are available for a week.
When you buy your ticket, you will receive a confirmation email with the link to access the show, use your account details you created to login to the page to watch it. If you do not receive the confirmation within a few minutes, check your spam folder! If it isn't there, email ron@theliveroom.info
N.B. For best results on this live stream, use Chrome or Firefox browsers and wherever possible, use an ethernet cable to connect directly to your router.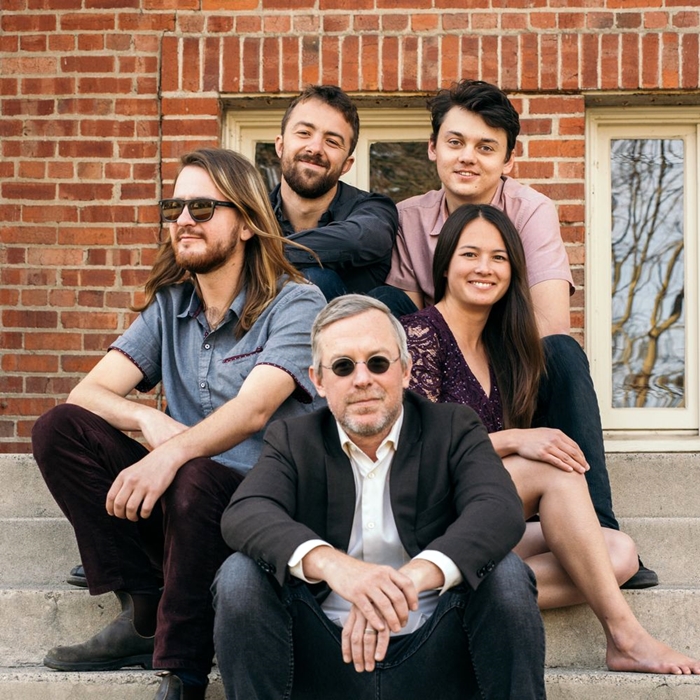 AJ Lee & Blue Summit
Rising stars of the American bluegrass scene, California band AJ Lee & Blue Summit bring an entertaining contemporary approach to bluegrass and Americana, combining virtuoso musicianship (on acoustic guitars, mandolin, fiddle and double bass) with soaring vocals and sweet harmonies.
A powerful singer, talented mandolinist and gifted songwriter, AJ Lee has been making waves on the acoustic scene for many years, performing with family band The Tuttles (alongside celebrated guitarist Molly Tuttle) since she was just ten! Still only in her early 20s, AJ is the bandleader of this stunningly talented quintet, which draws on a range of influences from western swing, country and folk to jazz and pop.
AJ Lee & Blue Summit's debut full length album Like I Used To was released in July 2019 to glowing reviews. The band has performed at festivals across the USA as well as in Ireland, New Zealand and France. They were official showcase artists at the International Bluegrass Music Association's huge festival and conference in North Carolina in September, where AJ took home the coveted IBMA Vocalist Momentum Award. After a short debut tour of the UK last summer, they were due to return for a longer tour this spring, before the pandemic brought touring to a halt.
AJ Lee & Blue Summit are sure to delight the TLR audience with their soulful songs and exceptional musicianship.