TLR Live Online: Alisa Amador (USA)
Fri 5th March 2021

The AmeriCanada Sessions!
Stream intro: 7.50pm, shows starts: 8pm. All shows are available for a week.
When you buy your ticket, you will receive a confirmation email with the link to access the show, use your account details you created to login to the page to watch it. If you do not receive the confirmation within a few minutes, check your spam folder! If it isn't there, email ron@theliveroom.info
N.B. For best results on this live stream, use Chrome or Firefox browsers and wherever possible, use an ethernet cable to connect directly to your router.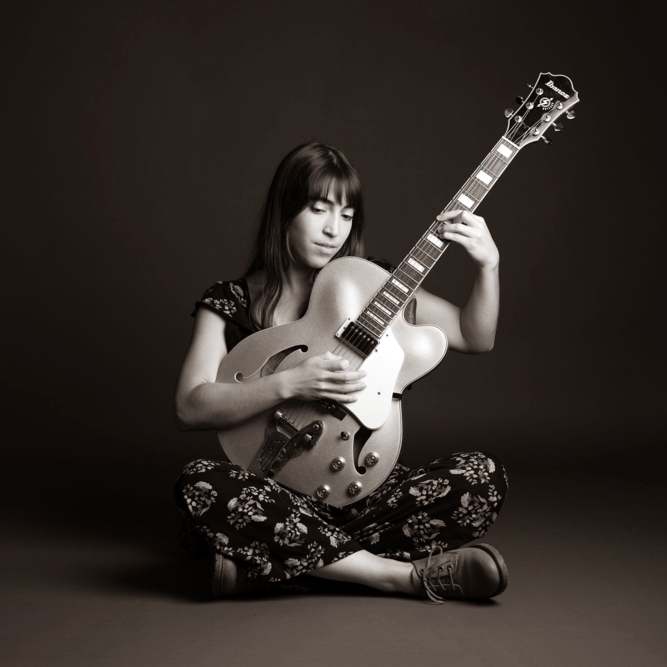 Alisa Amador
During our last trip to the Folk Alliance in New Orleans in January last year, one of our big discoveries was this wonderful young singer songwriter with the most beautiful voice. Singing her Latin flavoured folk songs in both Spanish and English, she mesmerised the crowd at her official showcase and we immediately made enquiries of her agent and committed to bringing her to TLR just as soon as we could. So we're really pleased to be able to bring her to your screens tonight.
It was in green rooms, living room rehearsals, and cramped mini vans that Alisa Amador received her first musical education, singing backup vocals since the age of five for her parents' Latin band, Sol y Canto. 
But, how did Alisa's sound grow into the Latin- Jazz- Soul and Blues-influenced folk rock that it is today? Start with years of jazz study, solo performance, training in vocal harmony and improvisation. Add a life-changing trip to Buenos Aires where she met the brilliant songwriter, Mica Ipiñazar and her husband Facundo Parla. Alisa returned from Argentina with a renewed belief in the power of music to break down social, political, and emotional barriers and create a space where everyone belongs. 
Come to a concert and you might see Alisa performing solo with her hollow body electric guitar, or harmonizing originals and jazz covers with Noah Harrington singing and playing upright bass, or turning up the volume and syncopation with the help of Jacob Thompson on drums and vocals. Sometimes, you might even encounter a horn or string section and it's not uncommon for her parents to grace the stage for a song or two. 
No matter what the setup, you can be sure of this: no one leaves a concert unmoved. Everyone who shows up –who participates in the revolutionary act of listening– is a part of the experience. Whoever you are, whatever your struggle, pain, or joy – you belong at an Alisa Amador concert. 
'I just saw her perform twice at the Folk Alliance International conference in New Orleans. She was outstanding … everyone responds to her so positively, to her poise, guitar skills, and soaring voice, all in the cause of articulate songs of breathtaking beauty. She possesses star quality. Something pretty special!' - Andrew Hawkey
'Shawn Colvin meets Joni Mitchell has lunch with Amy Winehouse meets Suzanne Vega add Diana Krall in a quiet unassuming never loud package even singing in Spanish and French.'— Vance Gilbert