TLR Live Online: Bettysoo (USA)
Fri 19th February 2021

The AmeriCanada Sessions!
Stream intro: 7.50pm, shows starts: 8pm. All shows are available for a week.
When you buy your ticket, you will receive a confirmation email with the link to access the show, use your account details you created to login to the page to watch it. If you do not receive the confirmation within a few minutes, check your spam folder! If it isn't there, email ron@theliveroom.info
N.B. For best results on this live stream, use Chrome or Firefox browsers and wherever possible, use an ethernet cable to connect directly to your router.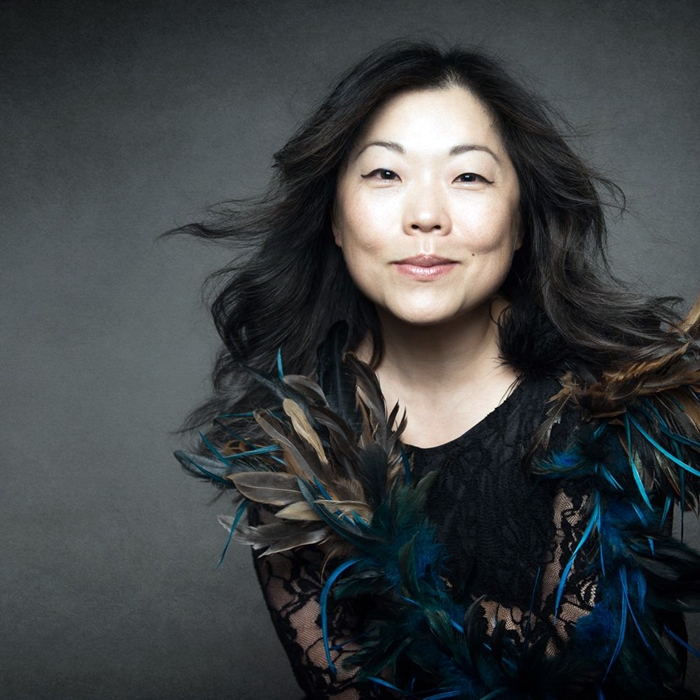 Bettysoo
Raised outside Houston by first-generation Korean immigrant parents, BettySoo grew up listening to the Great American songbook and country radio. Older sisters led her to the world of singer/songwriters, and nights spent at The Cactus Café and Hole In The Wall turned her on to the legacy of Texas song.
Her 2007 solo disc, Little Tiny Secrets, garnered heavy regional airplay; 2009's Heat Sin Water Sin produced by Gurf Morlix (Lucinda Williams, Ray Wylie Hubbard), provided building blocks to a national (and international) audience. In 2014, When We're Gone, co-produced with cellist Brian Standefer (Alejandro Escovedo, Terry Allen) placed her firmly in the first rank of songwriters working today.
She's won the requisite awards: Kerrville NewFolk, Big Top Chautauqua Songwriter of the Year, Dave Carter Songwriting Award at Sisters Folk Festival, Mountain Stage NewSong Competition. She's played the festivals: multiple SXSW's, Kerrville, Calgary, and more. And the radio shows: E-Town, Mountain Stage, WoodSongs, BBC 2 with Bob Harris.
Until the virus shutdown, BettySoo was touring nonstop, both as a solo artist and with Nobody's Girl. Intelligent lyrics and tightly-woven harmonies keep audiences entranced, and you'd have seen her onstage singing harmonies at CD release shows for artists such as Eliza Gilkyson, or on the road with Bonnie Whitmore in support of James McMurtry's national tours.
In the Time of COVID-19, BettySoo can be found cutting a unique path through the broad streaming landscape -- and as with everything she does, she has approached it in a way that invites authentic connection, encourages compassion, and merits listening.
"BettySoo may well have the most gorgeous voice in Texas …if not in all contemporary folk – its purity and strength can be downright devastating." – ACOUSTIC GUITAR MAGAZINE