TLR Live Online: Bill & The Belles (USA)
Fri 11th December 2020

The AmeriCanada Sessions!
Stream intro: 7.50pm, shows starts: 8pm. All shows are available for a week.
When you buy your ticket, you will receive a confirmation email with the link to access the show, use your account details you created to login to the page to watch it. If you do not receive the confirmation within a few minutes, check your spam folder! If it isn't there, email ron@theliveroom.info
N.B. For best results on this live stream, use Chrome or Firefox browsers and wherever possible, use an ethernet cable to connect directly to your router.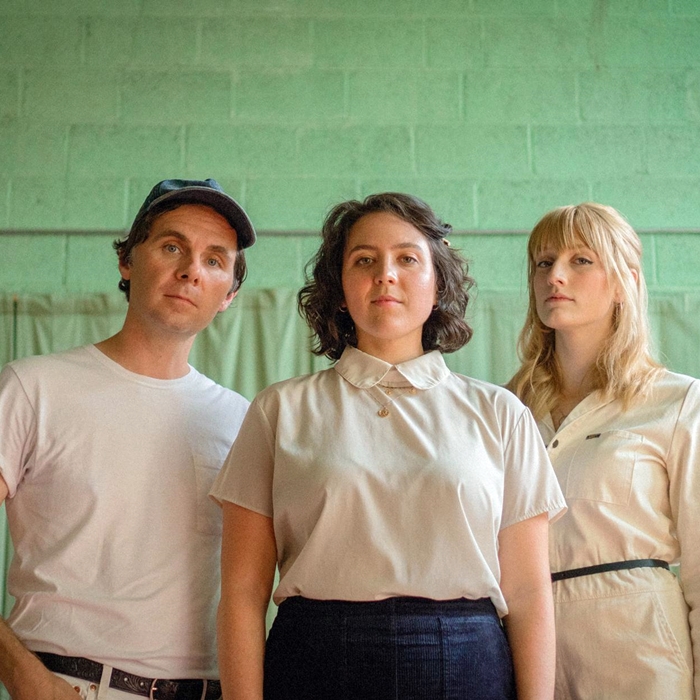 Bill & The Belles
A hugely entertaining Tennessee band, Bill and the Belles are influenced by classic country, bluegrass, hillbilly and old-time music. Featuring gloriously smooth vocal harmonies, witty original songs and exquisite musicianship on fiddle, banjo and guitar, their attractive vintage persona is rooted in the music of the 1920s, 1930s and 1940s.
Bandleader Kris Truelsen (vocals/guitar) is joined by equally talented bandmates Kalia Yeagle (fiddle/vocals) and Aidan VanSuetendael (banjo/vocals). Kris also shares his enthusiasm for traditional American music as a producer and presenter for Radio Bristol, housed in the Birthplace of Country Music Museum in Bristol, Tennessee.
Bill and the Belles regularly play alongside America's top country/roots and bluegrass artists as the house band for Radio Bristol's historic programme Farm and Fun Time, which this year was picked up by PBS for television syndication. Kris also won the 2020 IBMA (International Bluegrass Music Association) for Industry Involvement, in recognition of his valuable wide-ranging work as an artist, community organiser, event producer and radio presenter. Bill and the Belles bring to the stage an uplifting live show full of engaging humour, high spirits, and all-around revelry.
'They're a joy to watch live, and we bet you can't make it through their set without smiling.' - The Bluegrass Situation