TLR Live Online: Eliza Gilkyson (USA)
Sun 17th January 2021

The AmeriCanada Sessions!
Stream intro: 7.50pm, shows starts: 8pm. All shows are available for a week.
When you buy your ticket, you will receive a confirmation email with the link to access the show, use your account details you created to login to the page to watch it. If you do not receive the confirmation within a few minutes, check your spam folder! If it isn't there, email ron@theliveroom.info
N.B. For best results on this live stream, use Chrome or Firefox browsers and wherever possible, use an ethernet cable to connect directly to your router.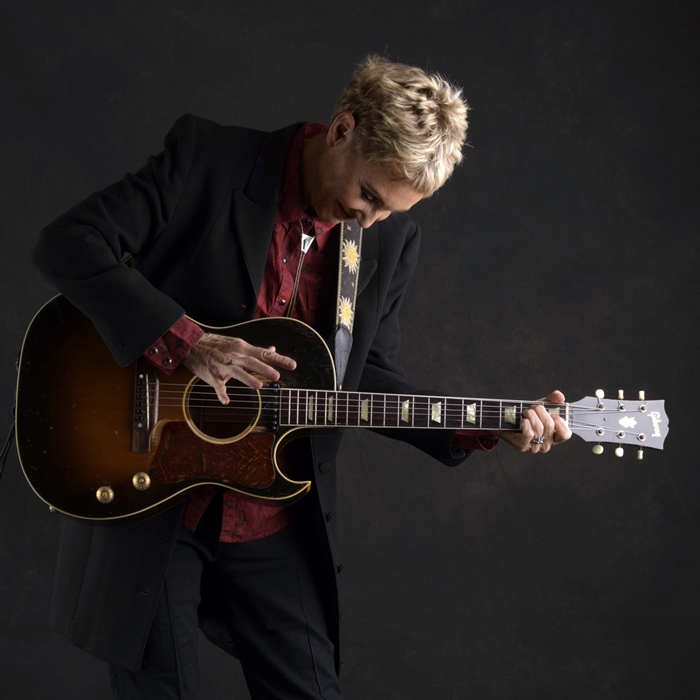 Eliza Gilkyson
Eliza Gilkyson, the two-time Grammy-nominated folk singer, songwriter and activist is one of the most respected musicians in the Folk Roots/Americana music today. In keeping with the idea of folk music as an instrument for change, Eliza's latest release, 2020, is a collection of politically charged anthems designed to motivate, reflect and inspire action during what she believes will be 'the most important USA election of our lifetime.'
Produced by Eliza's son, Cisco Ryder, 2020 features songs that are designed to be audience sing-a-longs in the Pete Seeger tradition of motivational political anthems, from the plea for tolerance, 'Peace in Our Hearts,' to blistering condemnations of the current regime's policies with 'Sooner or Later' and 'My Heart Aches.'
Gilkyson says: "2020 was born out of a visceral impulse to promote unity, commitment and action during this epic and critical showdown of power versus people in the USA and our world today.May human decency prevail." 
Daughter of folk artist Terry Gilkyson and sister of LA-based artist Tony Gilkyson, Eliza is held in high regard by critics and her fellow songwriters alike; she recently supported Richard Thompson on his fall 2019 U.S. and had her song 'The Great Correction' covered in 2018 by Joan Baez.
Eliza Gilkyson's songs have been covered by Joan Baez, Bob Geldof, Tom Rush and Rosanne Cash and have appeared in films, PBS specials and on prime-time TV. A member of the Austin Music Hall of Fame, and a recent inductee into the Austin Songwriter Hall of Fame, she has won countless Folk Alliance and Austin Music awards, including 2014's Songwriter of the Year.Eliza's music has always offered a vivid reflection of the times we live in, full of joys and sorrows, each song a window into a life of struggle and triumph in a world she feels is "poised on the edge of moral, economic and environmental bankruptcy."
On stage, Eliza presents a vibrant spontaneous mix of storytelling with self-effacing humor and tenderness, within a wide-ranging spectrum of human experience, from intimate love songs to political diatribe, accompanied by some of the best players in the world.
'Even her darkest moments are warmed by a genuine compassion for the lost souls who sometimes populate her stories, and a very real concern for the world we all live in is woven through every tune… Whether she looks into darkness or light, Eliza Gilkyson's vision is impressive.' - All Music Guide