TLR Live Online: Elles Bailey (UK)
Fri 3rd July 2020
Stream intro: 7.50pm, shows starts: 8pm. All shows are available for a week.
When you buy your ticket, you will receive a confirmation email with the link to access the show, use your account details you created to login to the page to watch it. If you do not receive the confirmation within a few minutes, check your spam folder! If it isn't there, email ron@theliveroom.info
N.B. For best results on this live stream, use Chrome or Firefox browsers and wherever possible, use an ethernet cable to connect directly to your router.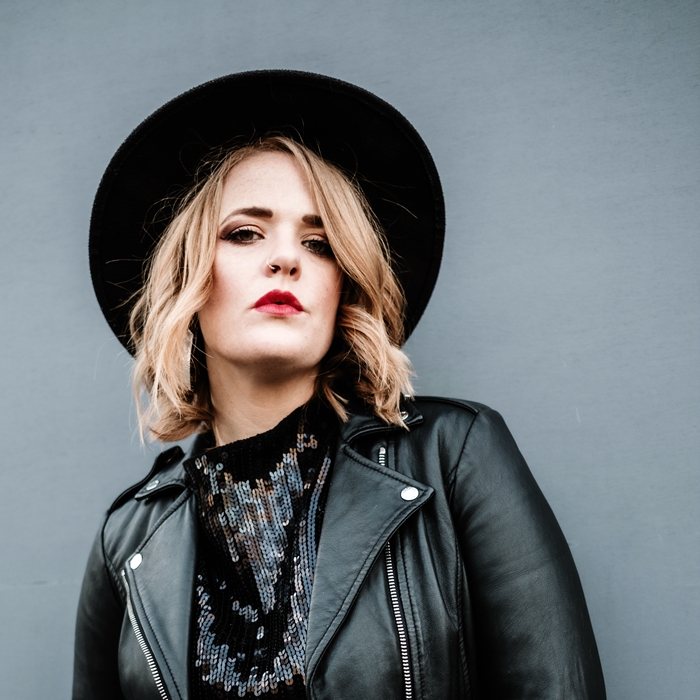 Elles Bailey (UK)
2019 was a hell of a year for the super-smoky-voiced, hard-working, far-touring chanteuse Elles Bailey. On 8th March, she dropped her eagerly-anticipated second album 'Road I Call Home' to rave reviews, with the album charting in the Official UK Country Charts & Americana charts, gaining over 1.3 million streams since its release and reaching No.1 on the Amazon Blues Bestseller chart.
Like its chart-topping predecessor, 'Road I Call Home' features co-writing contributions from high-calibre collaborators, including British hit-making legend and Ivor Novello Award winner Roger Cook, storied Memphis and Nashville giant Bobby Wood, as well as Dan Auerbach (of Akron, Ohio powerhouses The Black Keys) on the infectious 'Little Piece of Heaven'.
As a self-confessed 'rolling stone' – Elles genuinely does call 'the road' home. She's continued her wide-ranging headline touring throughout the UK and Europe and was also special guest support for Grammy Award winner Mike Farris, Martin Harley, The Kris Barras Band and King King.
2018/19 also saw Elles Bailey move up the festival listings becoming a featured artist at key festivals including Black Deer, Swing Wesplaar, Ramblin' Man Fair, & The GB R&B Festival. She also headed stateside for the International House Of Songs Summit in Arkansas and played Nashville's Americana Fest.
As well as being an international touring artist, playing sold out shows all over the world, Elles is a self-confessed DIY artist and If ever there was a fine example of the Do It Yourself nature of the music business then Elles Bailey is it. From rather humble beginnings, Elles has by dint of hard work and talent smashed through and past much bigger artists and bigger industry players – not least major record labels – by taking time and effort to really understand the brave new world that is today's landscape, being brave, breaking rules, making a few mistakes (always part of the learning process) and just powering through obstacles and doing whatever it takes. Her work ethic, both on the road, at shows, and in front of her spreadsheets is nothing short of phenomenal.
2020 was full of tour dates for Miss Bailey on the road that she really does call home, but although most of these are now postponed or cancelled, TLR will be beaming her live into your living room!
Winner of 'UK Song of the Year' at AMAUK 2020
Nominated for 3 UK Blues Awards 2020 –
Artist of the Year
Band of the Year
Album of the Year