TLR Live Online: Grayson Capps (USA)
Fri 2nd April 2021

The AmeriCanada Sessions!
Stream intro: 7.50pm, shows starts: 8pm. All shows are available for a week.
When you buy your ticket, you will receive a confirmation email with the link to access the show, use your account details you created to login to the page to watch it. If you do not receive the confirmation within a few minutes, check your spam folder! If it isn't there, email ron@theliveroom.info
N.B. For best results on this live stream, use Chrome or Firefox browsers and wherever possible, use an ethernet cable to connect directly to your router.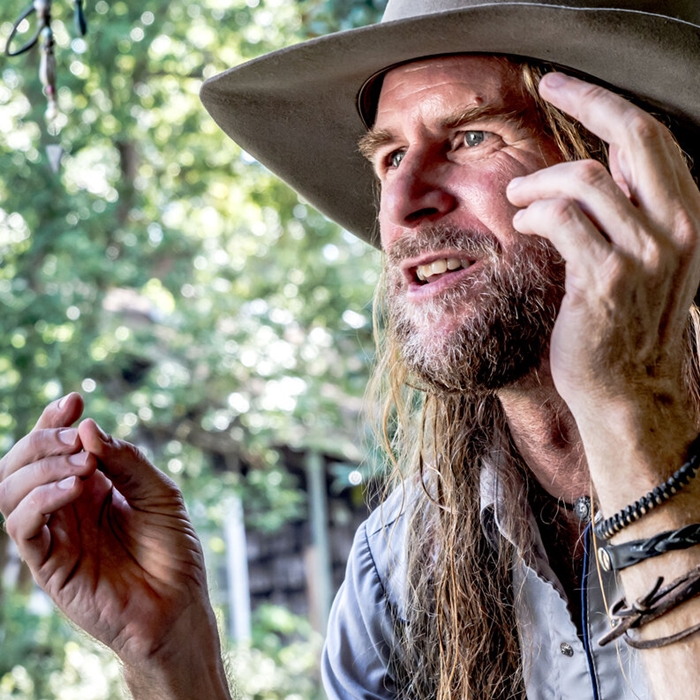 Grayson Capps
Hailed by NPR's Mountain Stage for his 'unbridled energy and authenticity,' Capps first emerged as a solo artist in 2005 following stints in the New Orleans thrash folk band the House Levelers, which he joined while still a student studying theatre at Tulane, and his subsequent blues-rock group, Stavin' Chain. His proper debut release under his own name, 'If You Knew My Mind,' earned rave reviews, with the New Orleans Times Picayune writing that "his character-based narratives are guaranteed to make you ache and exult" and Exclaim! calling it "a Southern gothic tour de force."
After Hurricane Katrina forced Capps to relocate to Franklin, TN, he went on to release a string of similarly exalted albums that earned him devoted followings in both the US and Europe, including 2006's 'Wail & Ride,' 2007's 'Songbones,' and 2008's 'Rott & Roll,' an album that prompted American Songwriter to declare, "Take the poetry of Texas troubadour Townes Van Zandt, combine with Steve Earle's edgy attitude and stir with a little cup of the bayou-blues (think Howlin' Wolf) and you start to get a taste of Capps's scrumptious gothic gumbo."
The Alabama native moved back to his home state with his wife, the Grammy Award-winning engineer/producer Trina Shoemaker, and cut himself loose from the self-imposed deadlines he'd been adhering to for the better part of a decade. He built a writing shack in his backyard and christened it a sacred space for creation without targets or schedules. There, he tapped deep into his subconscious, channeling the songs that would become his latest record, 'Scarlett Roses'.