TLR Live Online: Hamilton Loomis (USA)
Fri 15th May 2020
Stream intro: 7.50pm, shows starts: 8pm
This is going to be a very unusual and very special solo show live from Hamilton's Corner at home in Galveston, Texas. Using his looping pedals, he plays guitar, bass, harmonica and keys, as well as harmonising with himself! It's going to be quite a show. We'll also be talking to Hamilton during the evening about his career and influences.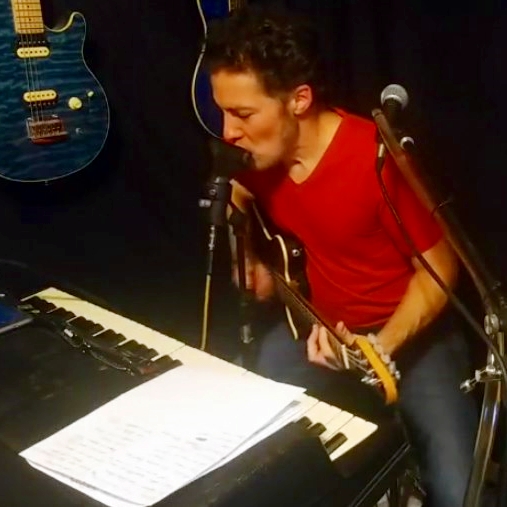 Hamilton Loomis
Born and raised in Galveston, Texas, Loomis is the son of musician parents who listened to blues, rock and soul. Music ran in his veins and, with instruments readily available around the house, he picked up drums, piano, guitar and harmonica, honing his multi-instrumental talent in addition to performing regularly as part of his family's doo-wop group.
"My parents had a fantastic record collection and, when I started writing, I gravitated towards what I'd been listening to all my life. I have a huge reverence for the blues and all it encompasses, but I've always been fond of R&B and funky music."
A protégé of Bo Diddley, Loomis met the icon backstage at the age of 16 at Houston's famed venue Rockefeller's. Before the night was over, Loomis was onstage playing guitar with the legend. Diddley quickly became friend, mentor, collaborator and supporter, appearing on two of Loomis' albums and presenting a cherished red guitar that he still plays.
"Being comfortable on stage is something that comes completely natural to me," he says. "I feel joy when I play music and it literally moves me. It moves my body. I learned long ago that whenever music is coming from you, from deep inside your soul and from the right place, people will feel that on a deeper level and might not even know what's going on inside of themselves. I enjoy engaging the crowd and feel a show should be an interactive experience."
'Classify him as a blues guitarist with an appetite for rock or a rock and roll maestro with a sweet tooth for the blues ... Loomis lives in both worlds comfortably, crossing stylistic boundaries with effortless precision .' - No Depression
'One of the most highly engaging performers you are ever likely to hear, meet or see.' - Ross Muir, Fabrications HQ, Scotland