TLR Live Online: Harrow Fair (CAN)
Fri 31st July 2020
Stream intro: 7.50pm, shows starts: 8pm. All shows are available for a week.
When you buy your ticket, you will receive a confirmation email with the link to access the show, use your account details you created to login to the page to watch it. If you do not receive the confirmation within a few minutes, check your spam folder! If it isn't there, email ron@theliveroom.info
N.B. For best results on this live stream, use Chrome or Firefox browsers and wherever possible, use an ethernet cable to connect directly to your router.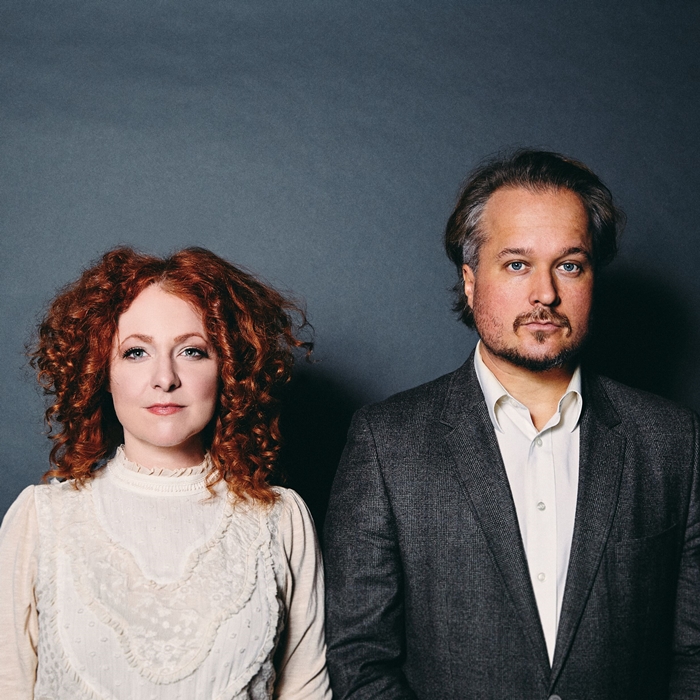 Harrow Fair
Harrow Fair is Miranda Mulholland & Andrew Penner. One part stomping songs that echo early country and rock n roll. The other gritty ballads that sound sweet and haunted. This duo's evocative and rapidly expanding collection of songs, such as 'Hangnail', 'The Hunt' and 'Told A Lie To My Heart', Chris Isaak's iconic song 'Wicked Game', Memphis Minnie's 'When The Levee Breaks' (also made famous by Led Zeppelin), and The Rankin Family's Juno award-winning single 'Fare Thee Well Love', are utterly foreign, oddly familiar and deeply gratifying.
Festival darlings, Harrow Fair have performed at more than 35 festivals in Canada, the US, and the UK. The group has captured audiences from the UK, Sixthman's RockBoat with The Trews, Red Wanting Blue and Better Than Ezra, Waterstock, Philadelphia Folk Festival, Kingsville Folk Festival, Sawdust City Music Festival, Jackson Triggs Amphitheatre, Americana Music Festival and Conference in Nashville, JUNOFEST, AmericanaFest UK, Midem, Folk Alliance International, and performed in Geneva for the World Intellectual Property Organization. Andrew Penner is a member of Sunparlour Players and has played on and produced over 50 albums and Miranda Mulholland was in Great Lake Swimmers for eight years and has played or sung on over 75 albums including records by Cowboy Junkies, Rose Cousins, and Donovan Woods. Their sophomore album, Sins We Made, is due out on April 17, 2020.
"This is music to shake the bones – wild and abandoned fiddle, the vocals screaming and intense and thrillingly amazing that it should come from just two players. What a joy." - Americana UK
"But whether gentle and plaintive or upfront and thrusting, the duo's vocals have a feeling of being right there on the emotional edge, where the outcome could easily go either way (or else break down completely) – and that quality sure is tremendously exciting" - Folk Radio UK