TLR Live Online: Kathryn Roberts & Sean Lakeman (UK)
Fri 11th September 2020
The award-winning husband and wife partnership from Dartmoor doing a very rare full live streamed show!
Stream intro: 7.50pm, shows starts: 8pm. All shows are available for a week.
When you buy your ticket, you will receive a confirmation email with the link to access the show, use your account details you created to login to the page to watch it. If you do not receive the confirmation within a few minutes, check your spam folder! If it isn't there, email ron@theliveroom.info
N.B. For best results on this live stream, use Chrome or Firefox browsers and wherever possible, use an ethernet cable to connect directly to your router.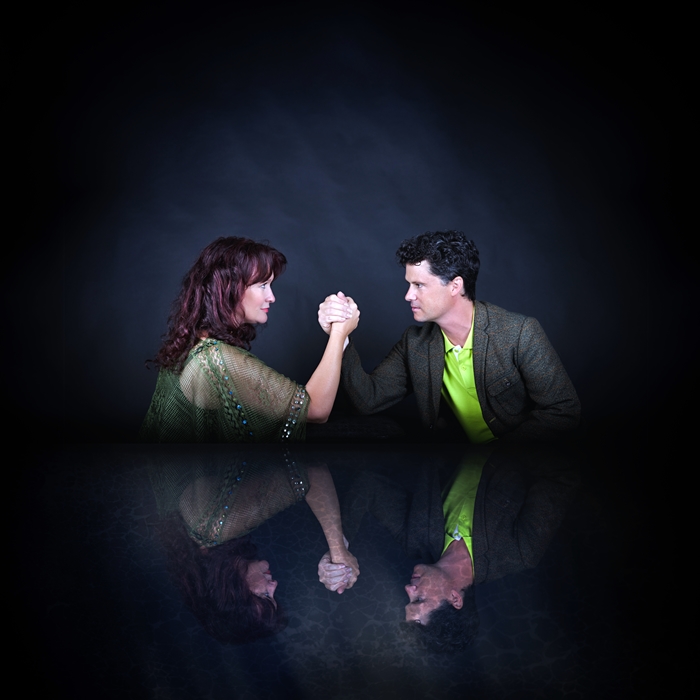 Kathryn Roberts & Sean Lakeman (UK)
2020 marks 25 years of making music together for this popular wife and husband duo.
Kathryn Roberts and Sean Lakeman have long established themselves as one of the UK Folk scene's most rewardingly enduring partnerships.
To celebrate and acknowledge this milestone, the couple will revisit and reinterpret songs which span their career. From the early days of folk supergroup ' Equation ' through to the current release 'Personae ' with a nod or two along the way to their extra-curricular musical adventures, the evening promises a whistle-stop tour through their artistic journey to date.
Duos come and duos go... And some nurture and fine tune their art and watch it grow into something totally original, captivating and award-winning.
Bonded by an unseen alchemy, Kathryn Roberts and Sean Lakeman have entwined their professional and personal relationship into an enviable class act of imaginative songwriting and musicianship.
The Dartmoor-based husband and wife have twice won the coveted 'Best Duo' title at the BBC Radio 2 Folk Awards (2016 & 2013), consistently delivering assured, distinctive performances whether live or recorded. Over two decades of performance they have never been trapped in a groove – always bold and innovative, mixing traditional song arrangements with their self-penned material which reels from the bitter to the sweet, the wry to the sad, the political to the passive.
The couple's intimacy and strength of passion on stage have won them many fans and an enviable reputation as 'songwriters par excellence'(Froots), whose greatly varied original songs cover such subjects as wicked mermaids, Norwegian legends, and a lonely whale.
With a story that includes over 20 years of music making with the likes of Seth Lakeman, Cara Dillon, Levellers, Fotheringay, Kate Rusby and Show of Hands, Kathryn Roberts and Sean Lakeman have consolidated themselves as pillars of modern British folk.