TLR Live Online: Kyshona (USA)
Fri 12th February 2021

The AmeriCanada Sessions!
Stream intro: 7.50pm, shows starts: 8pm. All shows are available for a week.
When you buy your ticket, you will receive a confirmation email with the link to access the show, use your account details you created to login to the page to watch it. If you do not receive the confirmation within a few minutes, check your spam folder! If it isn't there, email ron@theliveroom.info
N.B. For best results on this live stream, use Chrome or Firefox browsers and wherever possible, use an ethernet cable to connect directly to your router.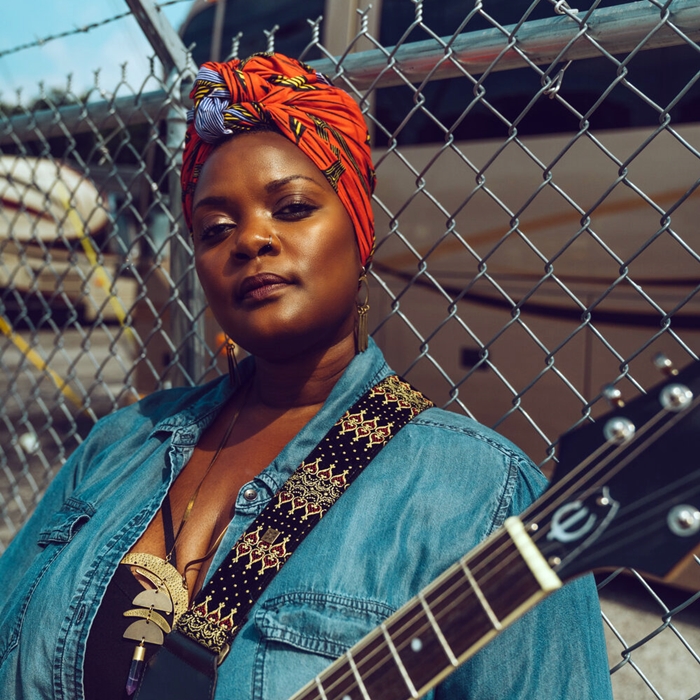 Kyshona
Nashville based, South Carolina-born singer songwriter, Kyshona, has always lent her voice and music to those that feel they have been silenced or forgotten. She began her career as a music therapist, writing her first songs with her patients--the students and inmates under her care. She soon found the need to write independently and find her own voice, and endeavor which led her to the fertile ground of the Nashville creative community and songwriting culture. Since then, she has learned how to balance her music career with her passion to heal the hurting. Audiences will find a common thread of empowerment, overcoming adversity, and finding hope in her work.
Kyshona released her latest LP Listen in February 2020. The record was co-produced with Andrija Tokic (St. Paul & The Broken Bones, Alabama Shakes, Hurray For The Riff Raff) and recorded mostly at his famed Nashville studio The Bomb Shelter. Within the grooves of its 10 tracks, Kyshona blends roots, rock, R&B, and folk with lyrical prowess to uplift the marginalized and bring awareness to the masses. It's for every silent scream, every heavy load, every fearful thought, and the simmering sense of anger that the silenced, the lost, and the forgotten try to hide from the world.
'Listen highlights Kyshona's descriptive songwriting and soulful vocals alongside a versatile blend of folk, rock and R&B influences. While Kyshona sings of fear, hope, community, love and understanding throughout the 10-track project, she also finds herself.' - Billboard
'Everyone is making political records. Everyone is making albums that speak to 'this moment.' Too few of them are making music that speaks to the people who inhabit this moment. Kyshona does.'  -The Bluegrass Situation