TLR Live Online: Malcolm Holcombe (USA)
Fri 12th March 2021

The AmeriCanada Sessions!
Stream intro: 7.50pm, shows starts: 8pm. All shows are available for a week.
When you buy your ticket, you will receive a confirmation email with the link to access the show, use your account details you created to login to the page to watch it. If you do not receive the confirmation within a few minutes, check your spam folder! If it isn't there, email ron@theliveroom.info
N.B. For best results on this live stream, use Chrome or Firefox browsers and wherever possible, use an ethernet cable to connect directly to your router.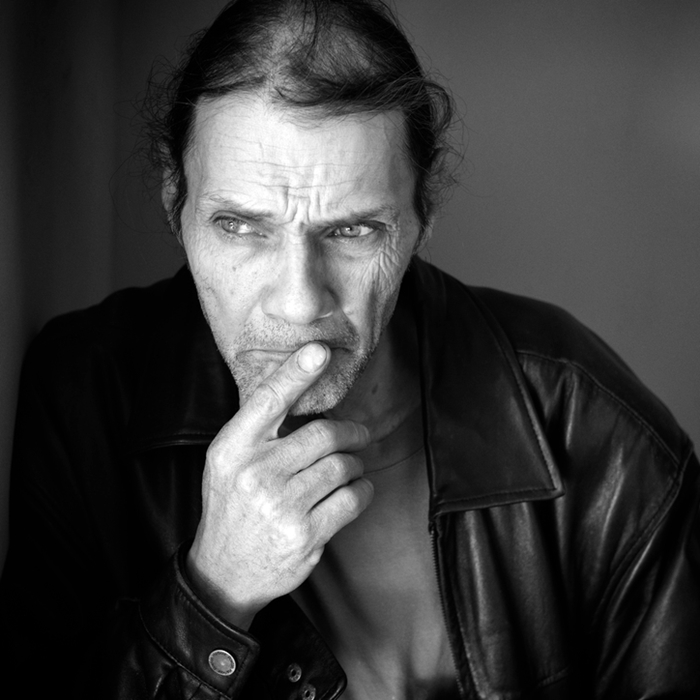 Malcolm Holcombe
The return of one our very favourite singers, songwriters and people, and a live performer like no other; at times Zen-like, at others quite terrifying in his intensity. Once you've seen Malcolm Holcombe, you won't forget him.
'Come Hell or High Water', his soon to be released 13th studio album, is trademark Malcolm: chiselled out of a life abundant in both hard times and sweet ones. He was born and raised in these hills, learned to play the flat-top guitar with a local folk group and woodshedded on stages at dance halls, county fairs and community centres throughout the region. He left for a spell, winding up in Nashville and signing a record deal with Geffen that exposed him to a wider audience, but ever since he came back home, he's been content to do his own thing, earning admiration from contemporaries like Steve Earle and Emmylou Harris and drawing comparisons to everyone from the late Townes Van Zandt to Bruce Springsteen for the way he paints vivid portraits with his songs, turning them into haunting, brooding, moving affairs. There's an ache of loveliness and loneliness, of torment and hope, threaded through each of the 13 tracks on his latest, all of them crafted with the celebrated roots-music couple Iris DeMent and Greg Brown.
As exquisite as both guests sound, however, it's Malcolm's roughhewn and ragged voice that "cuts through ya like a frozen butter knife," to borrow a line from 'Old North Side,' one of the new record's easy-like-Sunday-morning grooves. It's a song of snapshots as only Malcolm can take them — "gas-guzzling rustbucket" … "JFK on the stickhouse mantle" … "the old man's porch" … images trumping narrative, a glimpse inside the flurried hurricane of the songwriter's mind.
"This world is full of goodness and a lot of positivity, but it seems like I can relate to the underdog and the downtrodden, for obvious reasons," he says. "Those types of songs seem to strike a nerve more deeply than the 'Yellow Brick Road,' because I think it's a struggle for all of us to try to do the next right thing. Some people have the spiritual chemistry to be able to achieve that more easily than others, but I think we all struggle with getting up in the morning and trying to live in our own skin."
"Malcolm Holcombe is an artist of deep mystery and high art; he is who I listen to, and have for over 20 years," says Darrell Scott, one of Nashville's premier sessions instrumentalists and a nationally respected singer-songwriter. "All the goods that I value in songs and artistry are in Malcolm."
"I think for most songwriters, songs are like clothing. Malcolm's songs are his skin," writes fellow Nashville tunesmith, David Olney. "They are a direct expression of who is as a man."