TLR Live Online: Mike & Ruthy (of The Mammals) (USA)
Fri 22nd January 2021

The AmeriCanada Sessions!
Stream intro: 7.50pm, shows starts: 8pm. All shows are available for a week.
When you buy your ticket, you will receive a confirmation email with the link to access the show, use your account details you created to login to the page to watch it. If you do not receive the confirmation within a few minutes, check your spam folder! If it isn't there, email ron@theliveroom.info
N.B. For best results on this live stream, use Chrome or Firefox browsers and wherever possible, use an ethernet cable to connect directly to your router.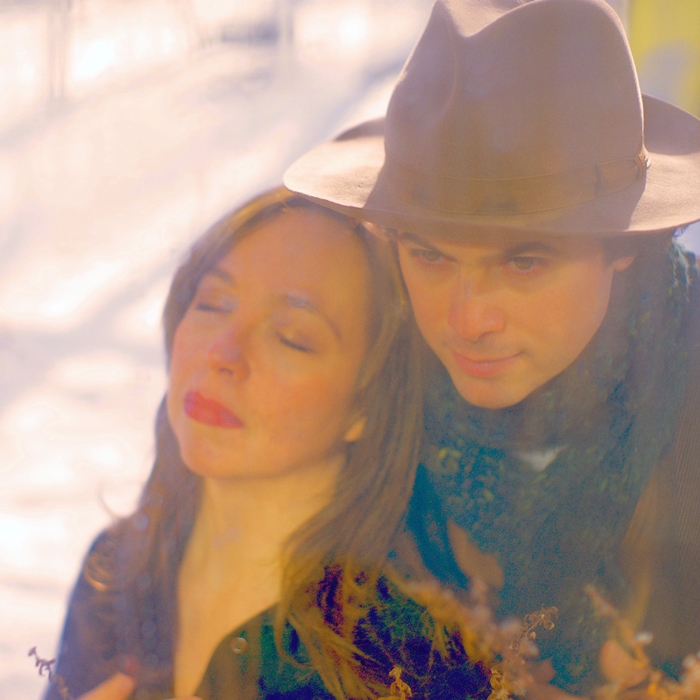 Mike & Ruthy (of The Mammals)
The Mammals lush 2020 album Nonet featured nine musicians and was 'nothing short of sublime' according to Americana UK, bringing 'the defiant spirit needed to heal a damaged world' as reported by No Depression Magazine. Now in 2021 the band's founding members Mike Merenda and Ruth Ungar find themselves re-connecting as a duo. 
Their online live-streamed concerts blend artistry and authenticity, with fiery fiddle & banjo, emotionally potent harmonies, and dynamic stories that deepen the experience. Viewers at home tap their toes and sing along as Mike + Ruthy roam effortlessly through the whole span that is Americana, from alt-country to folk to bluegrass.
Ungar's unique vocal style ranges from a cappella balladry to earthy soul and country. She was raised in a folk music family and learned the fiddle at a young age. Her father is fiddler/composer Jay Ungar, best known for his composition Ashokan Farewell which they also enjoy performing. 
Merenda's poignant songs paint pictures of the world we want to live in, inspired in great part by his favorite author, Daniel Quinn. With songs like What It All Is, and Beyond Civilization, his lyrics embrace the notion that we are all connected, to each other and to the Earth.
Together they have recorded and performed their exquisite, original, Americana music together for two decades, as the duo Mike + Ruthy and with their quintet The Mammals. They make their home in the lush Hudson River Valley of New York where they and friends host a thriving community folk festival called The Hoot. 
A 2019 tour of the UK prompted this concert review from Celtic Music Radio:
'Hailed by many as Americana trailblazers, Ruth Ungar and Mike Merenda, happily married and exuding togetherness on stage, are also gently-mannered activists with well-crafted songs that successfully ask potent questions of politicians and raise issues to probe how we can improve the planet. They deliver their material persuasively and in an eloquent manner with enjoyment of their music underpinning the approach overall. The music is the motivator throughout.'