TLR Live Online: Nels Andrews (USA)
Sat 23rd May 2020
N.B. This is a Saturday night show!
Stream intro: 7.50pm, shows starts: 8pm
N.B. For best results on this live stream, use Chrome or Firefox browsers and wherever possible, use an ethernet cable to connect directly to your router.
One of our very favourite songwriters over the years, we've loved Nels's work ever since we heard his debut, 'Sunday Shoes' back in 2004. He played here in 2014 when our, at the time, brand new mixing desk broke down in the middle of the show. Not fazed, Nels stood at the front of the stage and performed the rest of the show completely acoustically. What a trouper! He's got a superb new record out, so come and hear one of the great songwriter poets of our time.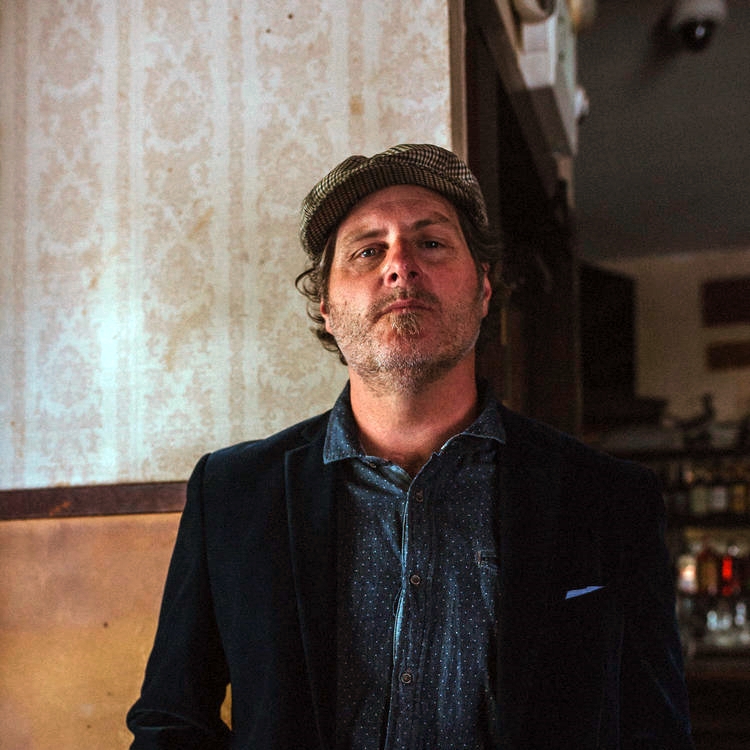 Nels Andrews (USA)
Although he was born by the sea, it wasn't until he moved to the desert that Nels Andrews began writing songs. He sang them alone in a house constructed of mud and tires on the sage-brushed mesas of Taos, New Mexico where he spent his 20's, airing them occasionally around campfires. Eventually he found his voice as a crooner of literary narratives and increasingly impressionistic story songs.
Nels has toured nationally and internationally since 2002 and has won prestigious songwriting awards from Kerrville, Telluride, and Mountain Stage. His international travels include sessions with the BBC's Bob Harris, who named Nels' debut album one of the best of that year.
Folk Radio UK says: "(Nels) combines deft storytelling with a warmth of tone and gentleness of pace .. awash with layers, metaphors and echoes woven into subtle, contemplative contemporary song. Like finding a seashell at the back of a dusty cupboard, putting it to your ear and hearing the ocean."
Now, happily stationed by the sea again in Santa Cruz, Andrews has gracefully woven the morning fog, redwoods, and oceanside into his forthcoming record Pigeon and The Crow, produced by traditional Irish flautist Nuala Kennedy (Gerry O'Conner, Will Oldham). A songwriter's record in the spirit of Van Morrison's Veedon Fleece with a breath of the texture, rhythm, and longing of Milton Nascimento's Club De Esquina, Pigeon and The Crow brims with literary wordplay, mixed with some sway, some shimmer, and some sand between your toes.
'Where has this guy been hiding? In the library maybe.' - NPR'S Folk Alley
'Nels is a master carver, an artist patient and obsessed enough to turn a whale of an idea into something delicate and beautiful from any angle.' - Anais Mitchell