TLR Live Online: Plumhall album launch!
Wed 2nd September 2020
A last minute addition to our Live Online series and our first step towards a return to Caroline Street Social Club, which is where this special album launch show will be streamed from! This show will be broadcast in full HD quality with the sound taken direct from the mixing desk. This is a pilot project in partnership with Northern Cowboy Films, with whom we're planning to regularly stream our club shows once we're fully up and running once more.
Stream intro: 7.50pm, shows starts: 8pm. All shows are available for a week.
When you buy your ticket, you will receive a confirmation email with the link to access the show, use your account details you created to login to the page to watch it. If you do not receive the confirmation within a few minutes, check your spam folder! If it isn't there, email ron@theliveroom.info
N.B. For best results on this live stream, use Chrome or Firefox browsers and wherever possible, use an ethernet cable to connect directly to your router.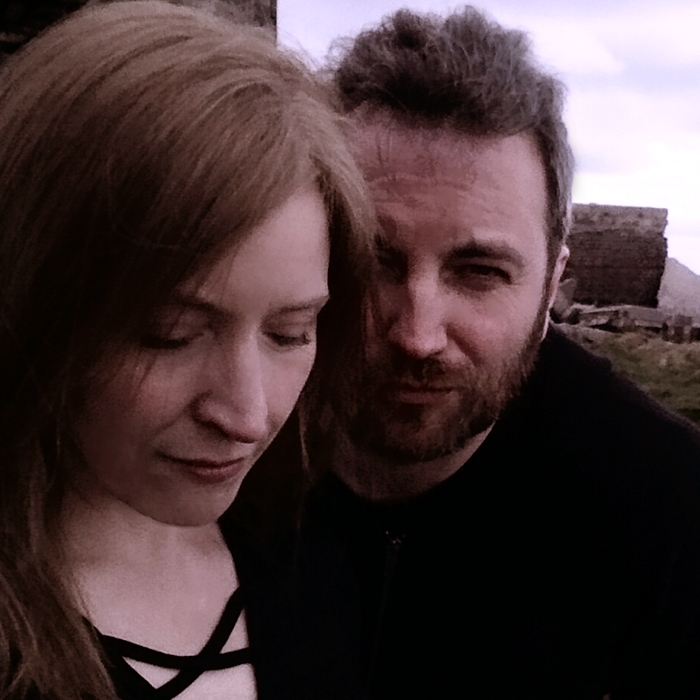 Plumhall
Plumhall's sophomore album, 'The Ghost of Noise' was released in May in the middle of lockdown and like so many artists, they have not had the chance to do a proper launch and tour in order to promote it. So, when the opportunity came up to do a first show at Caroline Club since lockdown started (albeit sans audience!), they were the first name that sprang to mind, so here they are!
Plumhall are Michelle Plum and Nick B Hall, an electrifying Yorkshire based duo whose award winning self-penned songs are already winning them plaudits from the likes of R2 Magazine (4 stars), Miles Hunt (The Wonder Stuff), Steve Knightley (Show of Hands) and many more. The pair deliver guitar and harmony driven textures of folk, Americana and pop, and have have been wowing audiences on the live acoustic circuit in the UK.
Michelle & Nick have supported Miles Hunt and Erica Nockalls of The Wonder Stuff, Phil Beer, Ian McNabb, John Otway, Larkin Poe, Dan Donnelly & Jon Sevink, The South, Andy White, Henry Priestman, Chas & Dave, Graham Gouldman, Albert Lee and the late Peter Tork of The Monkees among many others. Peter Tork even invited them onstage to perform Daydream Believer with him. A very special moment!
They appear in recent feature film, The Runaways (starring Mark Addy, Tara Fitzgerald and Molly Windsor), for which Nick wrote an original song and both Michelle and Nick arranged folk music for two pivotal scenes.
Reviews for 'The Ghost of Noise':
'For all the cinemascope sonic palette, however, at its heart is the sharp songwriting, tasteful playing and seductive harmonising that is the duo's trademark... if there's any justice, 'City Starlings' should be singing out from radios everywhere this summer...' - Oz Hardwick - RnR Magazine
'Twelve songs that display range, breadth and huge originality... a mini-masterpiece' - Nigel Schofield - Tykes News/Stirrings
'moving and magical melodies... 'The Ghost Of Noise' is an accomplished work' - Christopher Nosnibor - whisperinandhollerin.com