TLR Live Online: Zoe & Cloyd (USA)
Fri 10th July 2020
Stream intro: 7.50pm, shows starts: 8pm. All shows are available for a week.
When you buy your ticket, you will receive a confirmation email with the link to access the show, use your account details you created to login to the page to watch it. If you do not receive the confirmation within a few minutes, check your spam folder! If it isn't there, email ron@theliveroom.info  
N.B. For best results on this live stream, use Chrome or Firefox browsers and wherever possible, use an ethernet cable to connect directly to your router.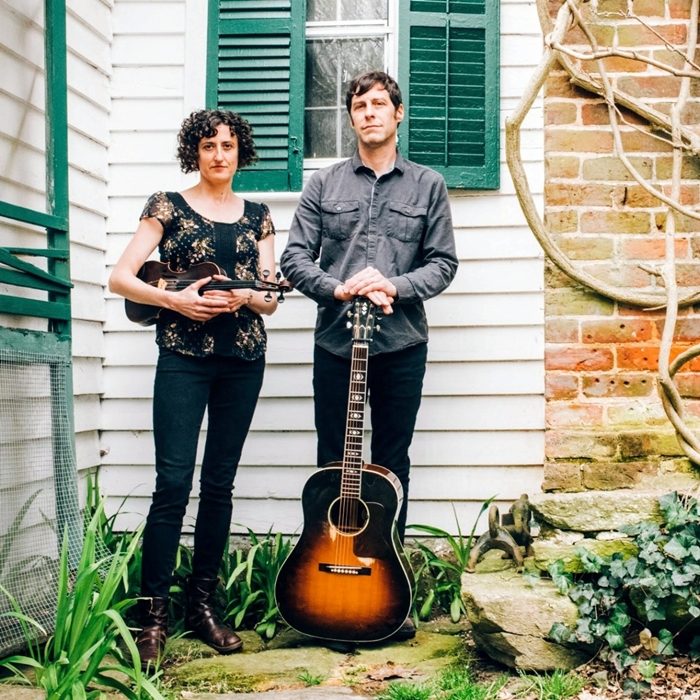 Zoe & Cloyd (USA)
Hailing from opposite ends of the Appalachian mountains, Zoe & Cloyd is renowned fiddler and vocalist Natalya Zoe Weinstein and award-winning songwriter, multi-instrumentalist, and vocalist John Cloyd Miller. Their show is as diverse as their upbringing: coming from a lineage of klezmer and jazz musicians, Natalya trained classically in her home state of Massachusetts before moving south in 2004. John, a twelfth generation North Carolinian and grandson of pioneering bluegrass fiddler, Jim Shumate, is a 1st place winner of the prestigious Chris Austin Songwriting Contest as well as an Artist Fellowship recipient for songwriting from the North Carolina Arts Council.
Long-time fixtures of the Asheville, NC music scene, Zoe & Cloyd's eagerly anticipated third studio album, I Am Your Neighbor, produced by Jon Weisberger, was released on Organic Records in September 2019. Their 2017 recording, Eyes Brand New, as well as their debut album, Equinox, both met with high praise and the pair have continued to gain momentum with their brand of "New Appalachian Music" at performances and festivals all across the country. Zoe & Cloyd delight audiences of all ages with soaring harmonies and heartfelt songwriting, seamlessly combining original bluegrass, klezmer, old-time and folk with sincerity and zeal. Bluegrass Unlimited Magazine agrees, proclaiming the pair a 'a musical collaboration that demands to be heard.'
'I'm a sucker for great duo harmony singing, well-written originals, choice material, and fine playing—all of these are here with Zoe & Cloyd. I absolutely love them!' – Alice Gerrard
'They connect immediately with the audience and never fail to please, be it on an intimate stage or entertaining a festival crowd of thousands. A welcome addition and a pleasure to work with for any event.' – Steve Johnson, Event Producer