Vishtèn (CAN)
Fri 1st February 2019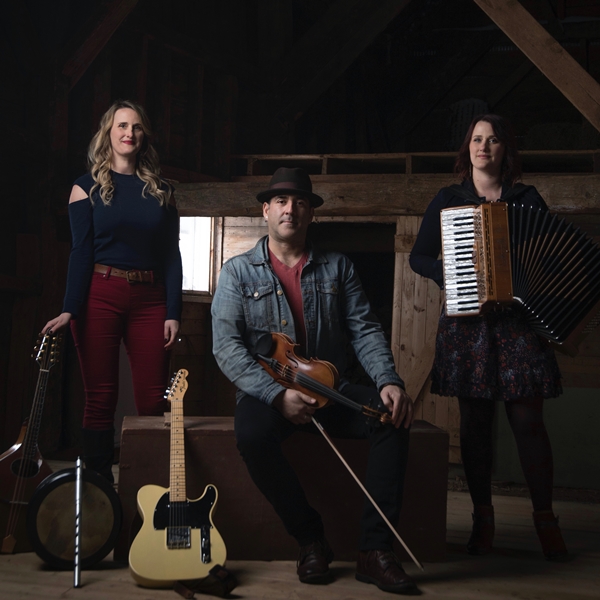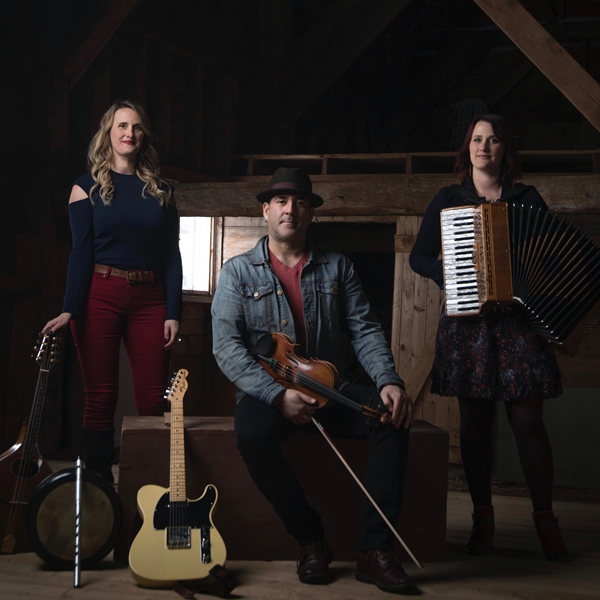 Vishtèn
A discovery of Hilary's on her trip to Prince Edward Island last September, powerhouse multi-instrumental trio, Vishtèn are flagbearers for their unique Acadian musical tradition throughout the world.
Twin sisters Emmanuelle and Pastelle LeBlanc, from Prince Edward Island, join forces with Pascal Miousse – a direct descendant of the first colonial families to inhabit Quebec's remote Magdalene Islands – in a live show that combines song-writing elegance with the dynamism of three experienced and truly passionate performers. Tight sibling harmonies, layered foot percussion and a compelling trademark blend of fiddle, guitar, accordion, whistles, piano, bodhrán and jaw harp create an expansive sound that triumphantly defies the parameters of a trio.
Whilst all three are form a rich musical upbringing and heritage, their take on their musical traditions looks forward as much as it looks back. The Cajun tradition – spread by Acadians throughout America – mixes with Celtic and world strands, altogether redefining the possibilities of French-Canadian folk.
'Instrumentally this is a class act. Vishtèn have all the bounce and bravado of Quebec music, plus the soulful melodies of the Acadian tradition.' - The Living Tradition
'Rhythms, melodies, voices, musicianship… a near perfect ensemble. Vishtèn, what a world!' - Le Petit Douchynois, France
'It's like Buckwheat Zydeco meets the Irish. The first time i saw them, I loved them!' - Pittsburgh Irish Festival