VRï  (WAL)
Fri 16th June 2023
Doors at 7pm, show at 8pm. 
The TLR debut for this brilliant Welsh trio!
All seated show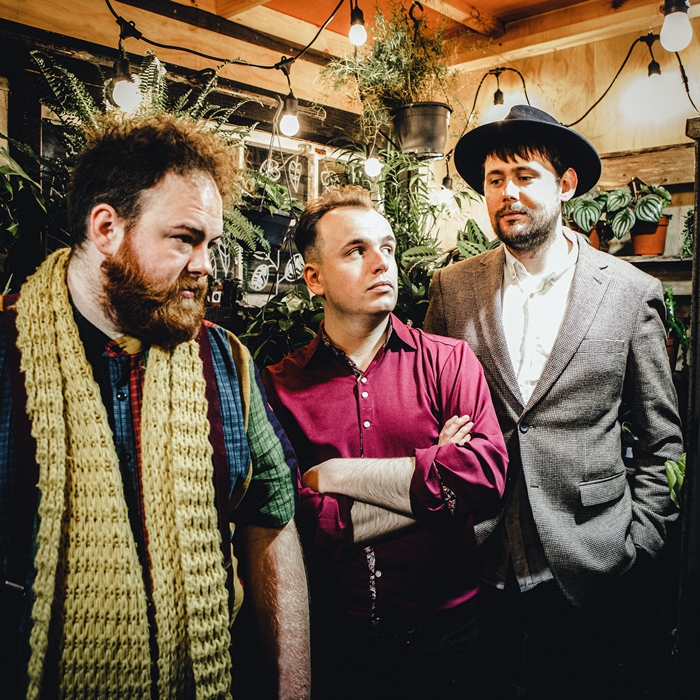 VRï 
VRï are three young men from deepest, darkest chapel-going Wales who have mined the cultural upheaval of past centuries and drawn inspiration from the incredible story of a time when Wales' traditional music and dance was suppressed by Methodist chapels, and, earlier, its language by the Act of Union. As audio archaeologists, VRï have unearthed long lost nuggets that shed a new light on a vibrant folk tradition that harnesses the raw energy of the fiddle with the finesse of the violin, the beauty of chamber music with the joy and hedonism of a pub session. Their songs, sung with powerful vocal harmonies, tell stories of the people who struggled 200 years ago, just as many struggle today. It's a wonderful and unique soundscape that connects across the centuries to give us a sense of belonging, of community, and a magical feeling of weightlessness and uplifting freedom.
VRï's 2019 debut album 'Ty Ein Tadau' (House Of Our Fathers) received a 5* review in Songlines magazine and numerous awards nominations and wins. Their new album islais a genir (a sung whisper) releases on the bendigedig label in October 2022.
VRï are Jordan Price Williams (cello, voice), Aneirin Jones (violin, voice) and Patrick Rimes (viola, violin, voice).
'stunning… this powerful debut sits alongside The Gloaming for shedding new light and life on native song and tune traditions' - SONGLINES
'VRï are not just three stunning musicians; they summon up a magic chemistry that is absolutely bewildering, mesmerising and thoroughly addictive.' - Mick Tems, FOLKWALES