Wanderland (UK)
Sun 14th May 2023
Doors 6.30pm, show at 7pm, all seated
A TLR debut show from this highly original band.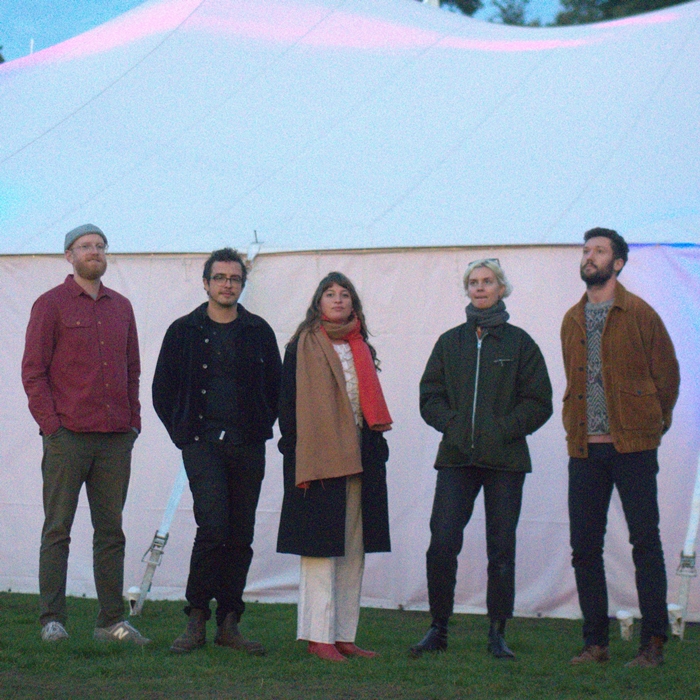 Wanderland
Wanderland is a London and North Yorkshire based indie folk band featuring jazz pianist and producer Matt Robinson (Snowpoet) and vocalist Natalie Wildgoose, alongside guitarist Tara Cunningham, drummer Dave Hamblett (The Magic Lantern) and Bassist Tom McCredie.
Hailed by BBC Radio 1, BBC6 Music, BBC York and BBC Introducing as 'One of the best records in 2021' Their music has been described as 'Combining layers of warm analog synths, modern acoustic melodies and poetic, thought-provoking lyrics... this is folk music at its finest.' - When The Horn Blows Magazine.
The two records 'Songs,I' and 'Songs,II' were both written and recorded in rural North Yorkshire in an old mill next to a waterfall. Some songs were written only hours before recording, capturing something deep and open-hearted, you can hear the rainy days and the star speckled nights.
The music at times is surreal and immediate, at others quiet and considered; raucous roadhouse guitar and distorted synths sit neatly alongside simple delicate ballads. 
Vocalist Natalie Wildgoose paints portraits of people and places with an impressionism that makes banal domestic scenes sound like distorted dreamscapes. 
This is not one to be missed!
'Doesn't it just make you dream…' - Sian Eleri BBC Radio 1.
'Wonderfully Atmospheric' - CLASH Magazine