Willy Porter (USA)
Fri 20th May 2022
The debut TLR performance from this phenomenal guitarist and singer songwriter.
Doors at 7pm, show at 8pm.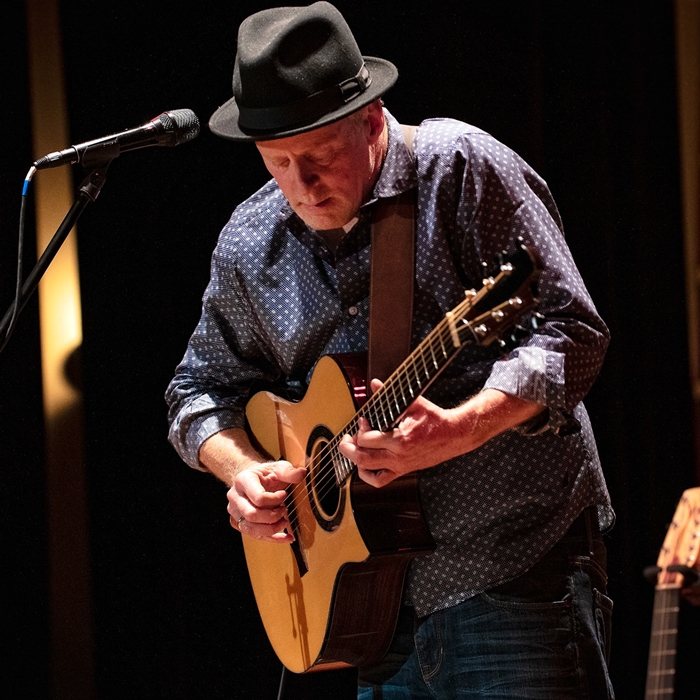 Willy Porter
Willy Porter continues on a musical and personal odyssey spanning over two decades, 11 albums, and multiple continents. His journey has been defined by an inquisitive love for humanity and the language that describes what we all hold to be true. Porter's songs weave a universal perspective about the questions, struggles, and triumphs of human existence. His live shows are guitar-driven grit, soul, silence and muscle– at times electrifying, dynamic, and unique in the way that Porter's voice blends and fuses with his fret work.
A largely self-taught musician, Porter began treating audiences to his brand of guitar playing and wry storytelling in the late '80's while living in Madison, Wisconsin. In 1990, he released his first full-length independent album, The Trees Have Soul, and the touring life has flowed steadily ever since. Porter has literally logged millions of miles across America, Canada, the UK, and Europe, touring solo, as well as with various incarnations of the Willy Porter Band and in support of artists like Tori Amos, Paul Simon, Jethro Tull, Sting, and Jeff Beck.
'If you need another flat-top guitar hero, look no further than Willy Porter, a blindingly fleet and maddeningly nimble player. If you're trying to get the hang of fingerstyle picking, you'll either curse the dude or forsake all and follow him.' –Riverfront Times
'I found Willy on iTunes six years ago. Went to see him live and joined the converted.'
— Al Kooper (Bob Dylan/Blood, Sweat & Tears)
' 'Bank' is Porter at the top of his game…'— Milwaukee Journal Sentinel
'Willy Porter is perhaps best known as a down tuned six string wonder, but as a singer and a writer, and as a showman, he merits equal regard.'— Puremusic.com