Sunday 5th November 2023
Review, photos and video by Keith Belcher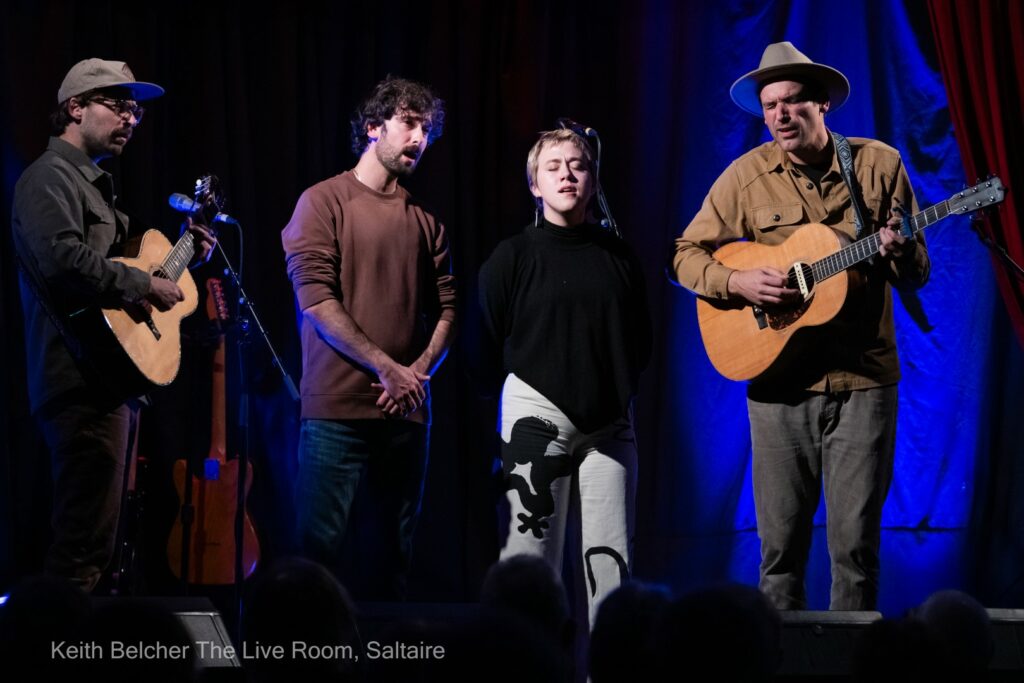 Sunday 5th November 2023. Caroline Street Social Club, Saltaire. The debut appearance and I hope the first of many appearances at TLR for Daniel and his band. Emma Rose opened with a short acoustic set and then joined Daniel with and without Zachary and Jason.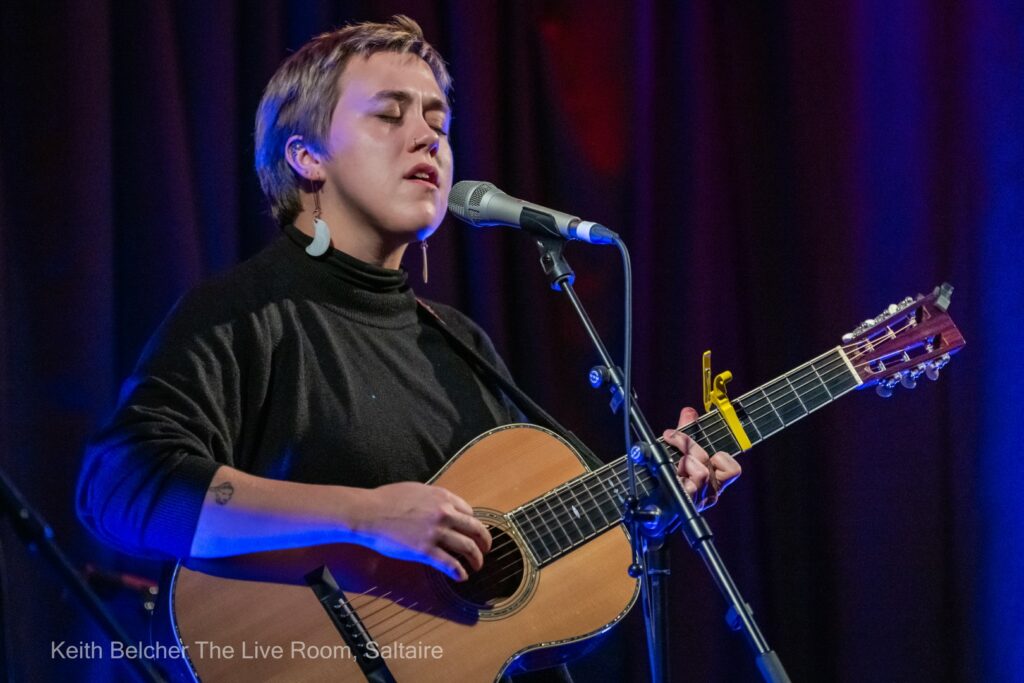 The Daniel Rodriguez Band, Daniel Rodriguez Lead Vocals, acoustic guitar, Zachary Jackson, vocals, bass, Jason Mazer, vocals, electric and acoustic guitar, Emma Rose , acoustic guitar, vocals
It's just me, and the universe, tonight, and together we're going to have to make things right from "A Thousand Lights" by Daniel Rodriguez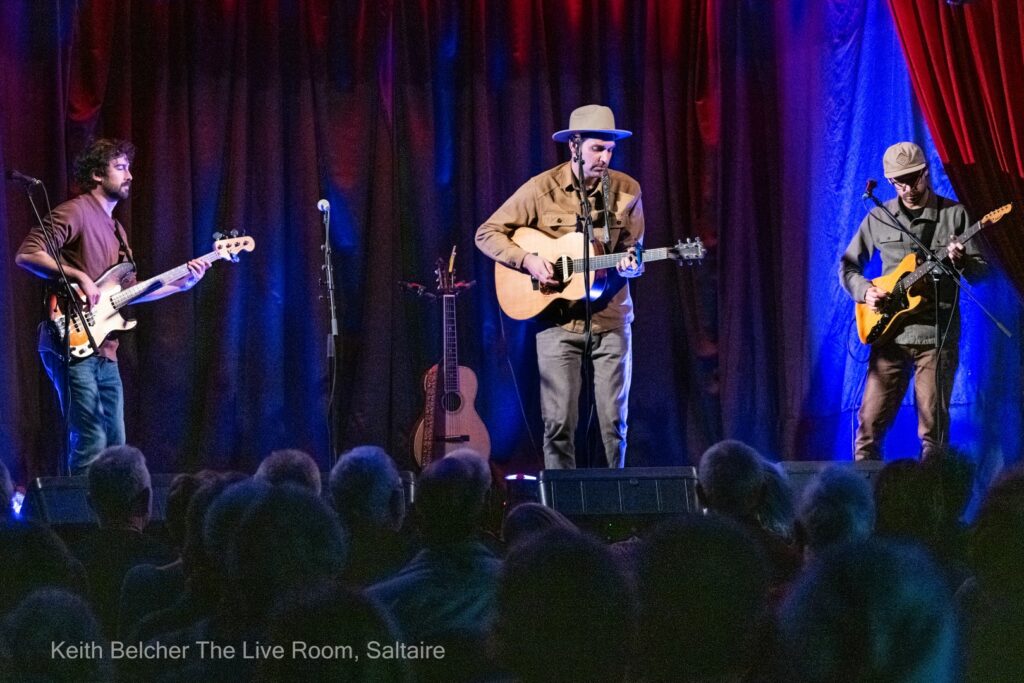 I have pretty much stopped writing reviews and these days I mainly just post pictures/videos with a brief accompanying introduction to the artists. I was very tempted to change that after Sunday night's show. I had such a good time and felt very uplifted by the show. Without gushing, it genuinely left you with a warm glow.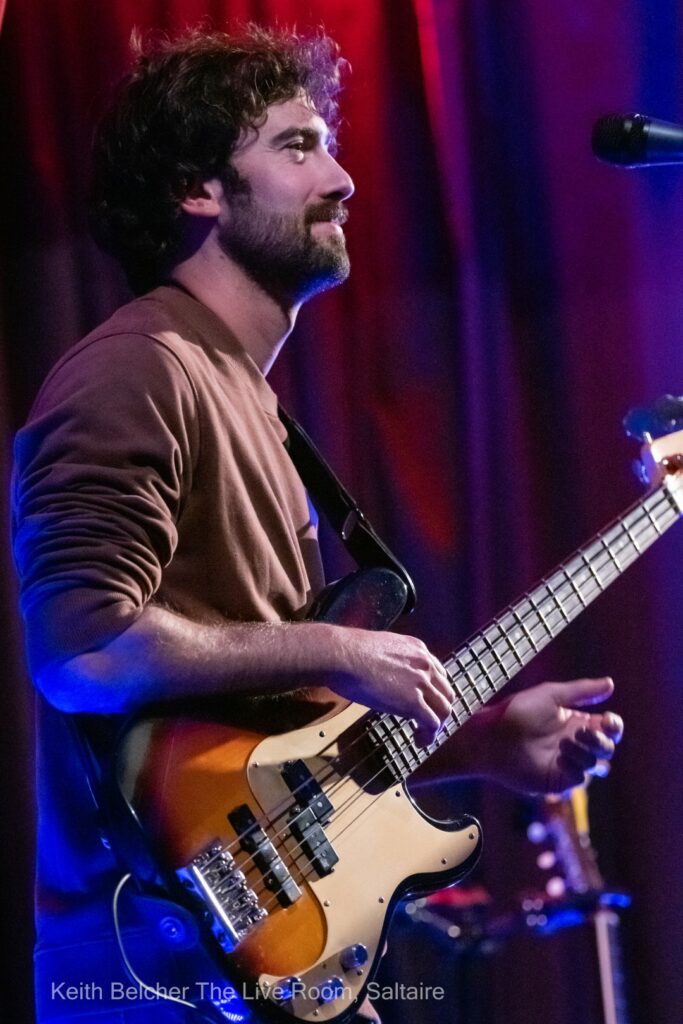 To be honest a seriously glowing review had pretty much written itself in my head as I left the venue. I'll just say if you want a really good night that's going to to leave you feeling very glad you took the time to see this band then go and see them! They are really worth travelling to see. You won't regret it.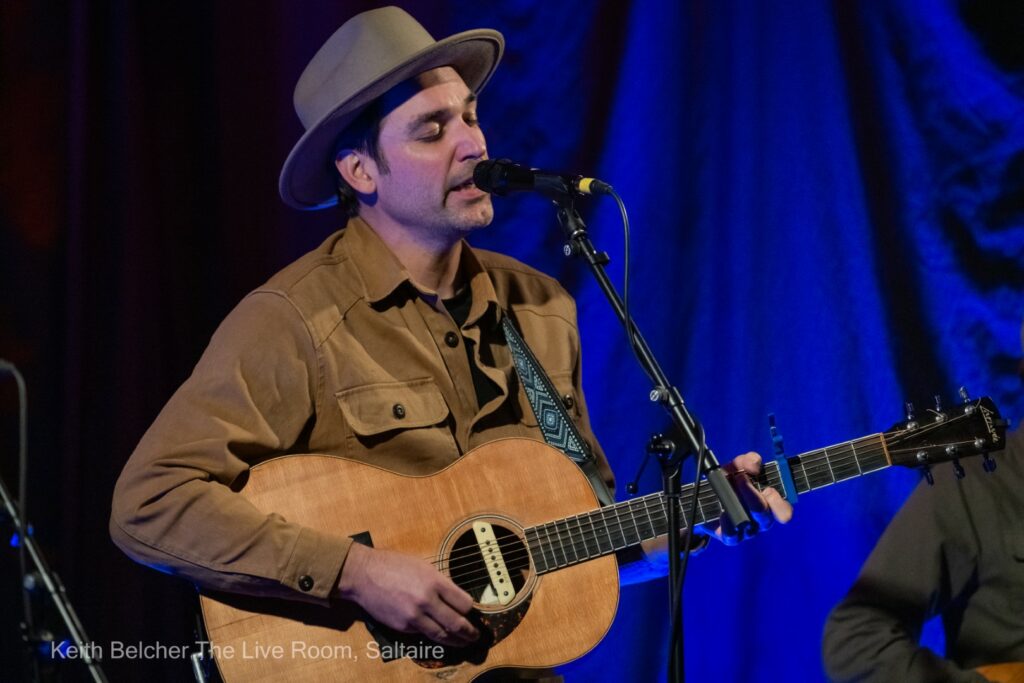 The words below are from the much acclaimed £10 pom Scotsman Eric Bogle and they encapsulate the feelings generated on the night. I heard quite a few people who thought it was THE show of the year. Considering the wealth of talent we have seen this year that's a strong but justified statement. If not familiar with Daniel's back history you may also want to check out the music of his band until 2018, Elephant Revival, you won't be disappointed.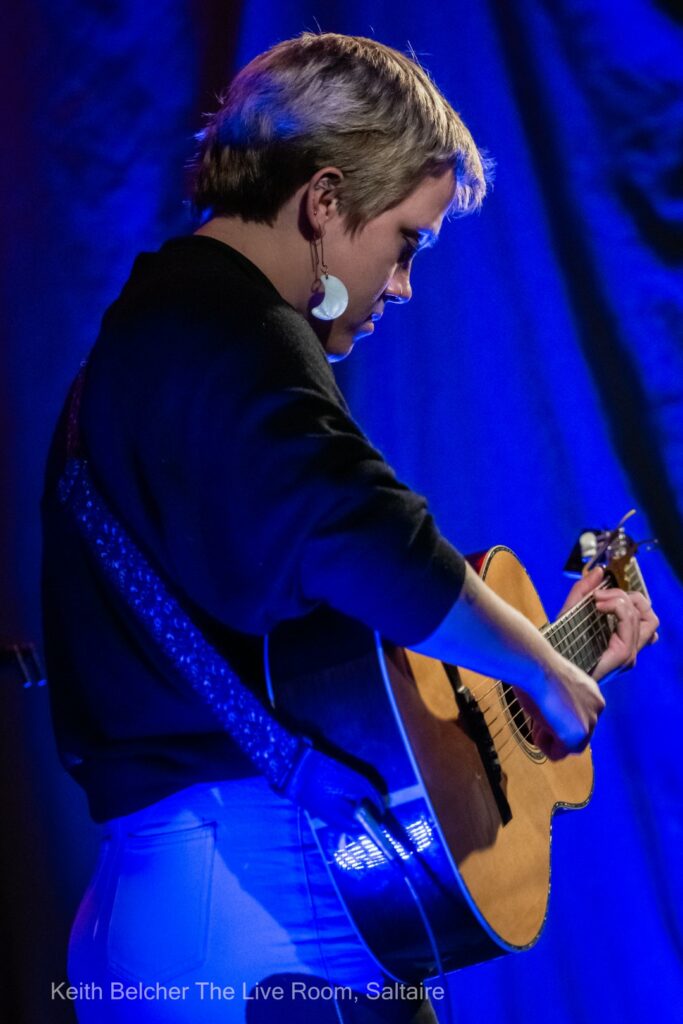 Don't know what music means to you,
but that's what music means to me,
it can capture my heart, yet somehow set it free.
It can tear me to pieces, yet somehow make me whole,
it gives me hope and feeds my soul.
The Last Note – Eric Bogle