Plus support from The Silver Reserve
Friday 29th October 2021
Photos and review by Keith Belcher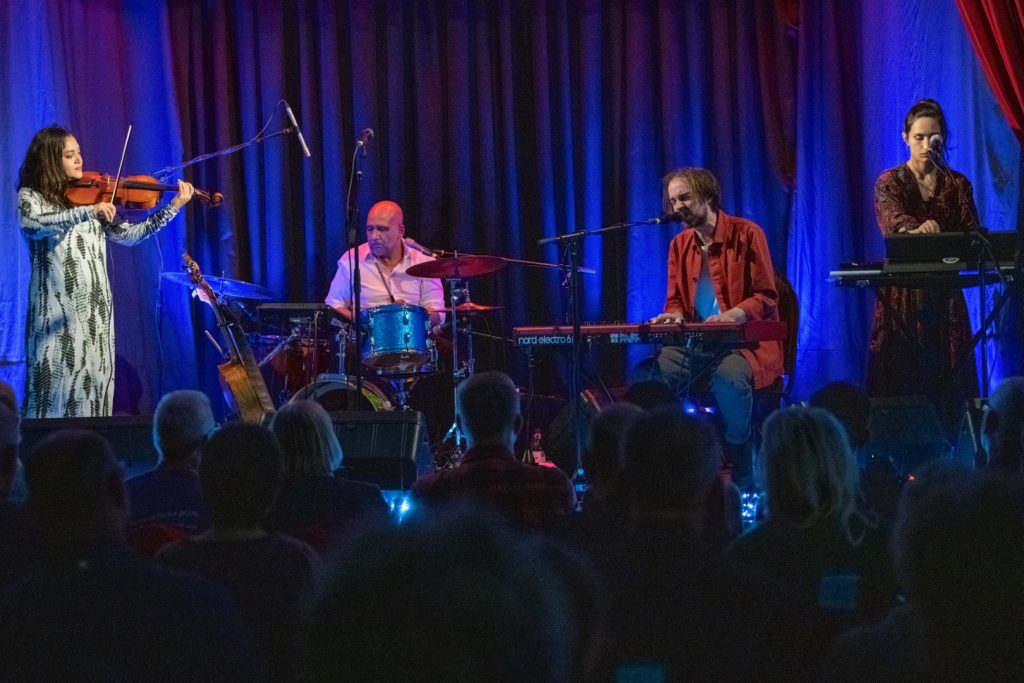 The Little Unsaid are:
John Elliott (guitar, keyboards, main vocals)
Mariya Brachkova (synths, keys & backing vocals)
Alison D'Souza (strings)
Tim Heymerdinger (drums & backing vocals)
A superb short but stunning opening set from local songsmith The Silver Reserve. Very intriguing lyrics that caught many of the crowds attention. I heard and saw a few people discussing his lyrics after his set. It was difficult to believe that The Little Unsaid had not done a real, live , in front of people gig for 2 years. If this was warming up then the crowds later on in the tour are going to be really blown away. To me they were firing on all cylinders throughout. One of the liveliest shows I've seen at TLR. Catch them if you can.