Sunday 30th October 2022
Review and photos by Keith Belcher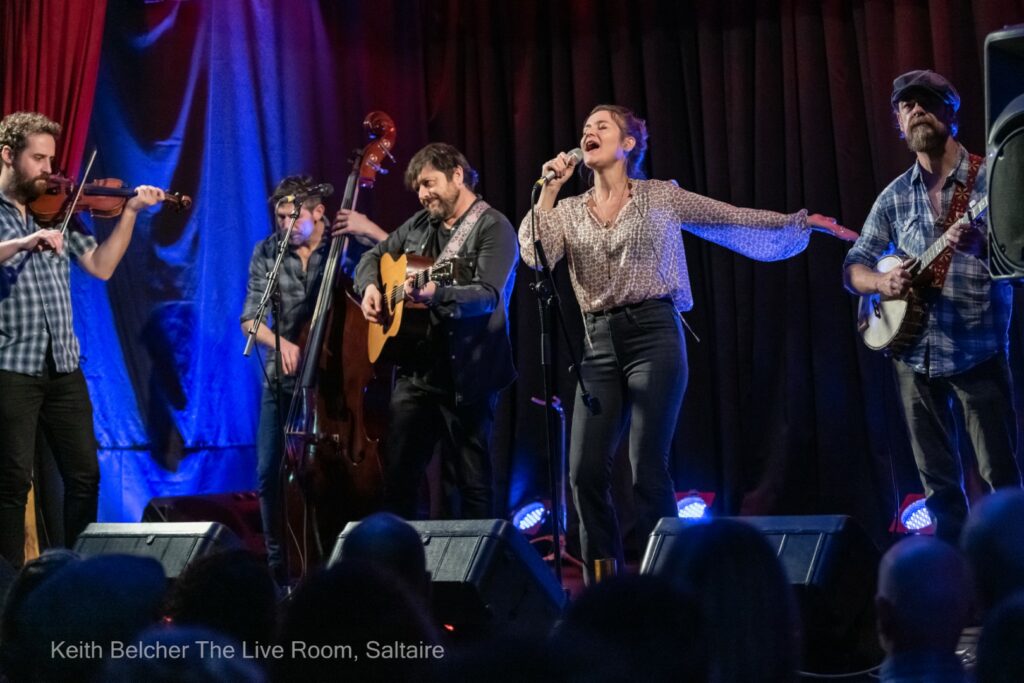 Sunday 30th October 2022: The debut appearance of Dublin based 5 piece band I Draw Slow at The Live Room, Caroline Street Social Club, Saltaire. Full marks to Ron and Hilary for this booking. One of only 3 shows in this "tour".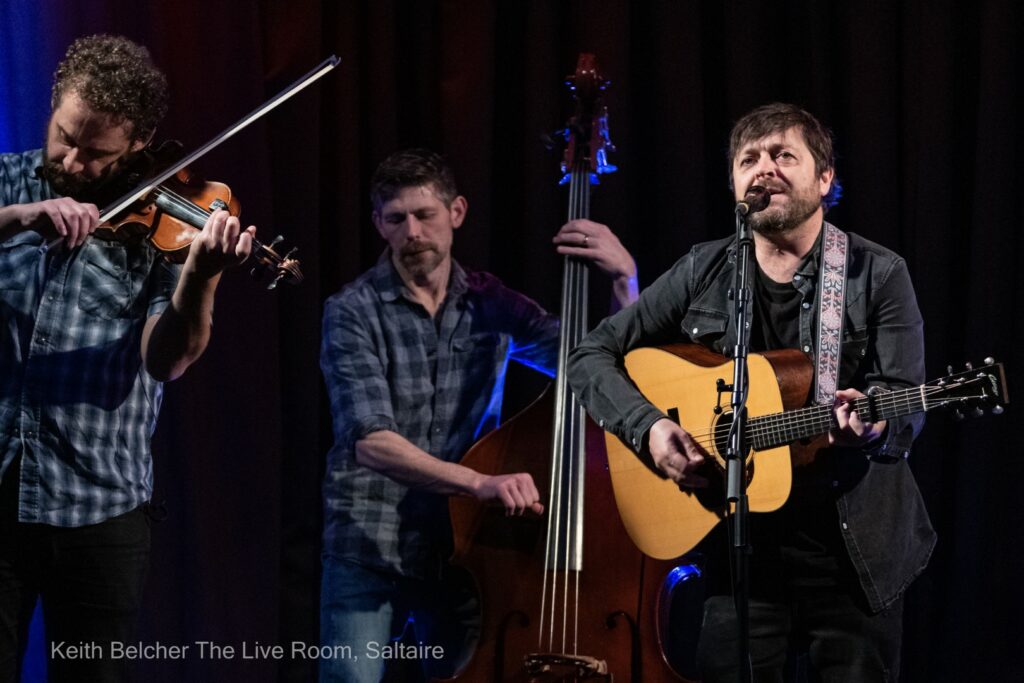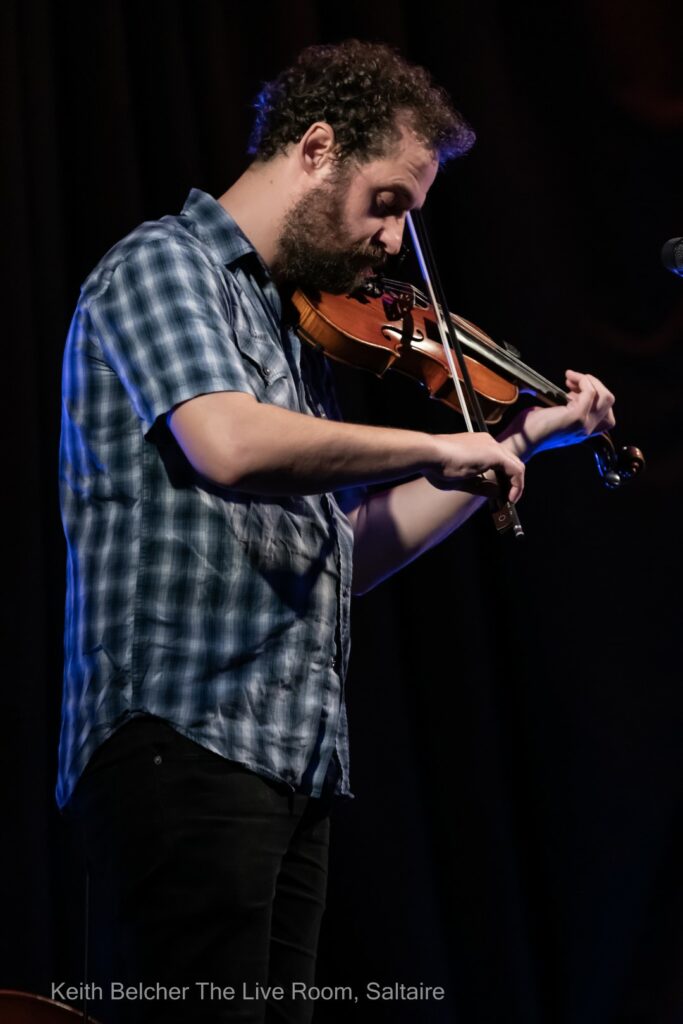 At the end of this show I was mystified why I hadn't heard of this band before. Like many great modern Irish bands they may be better known in The States than UK. They've played very prestigious festivals such as Merlefest, Rockygrass and Wintergrass and the calibre of musicianship at those festivals in extremely high.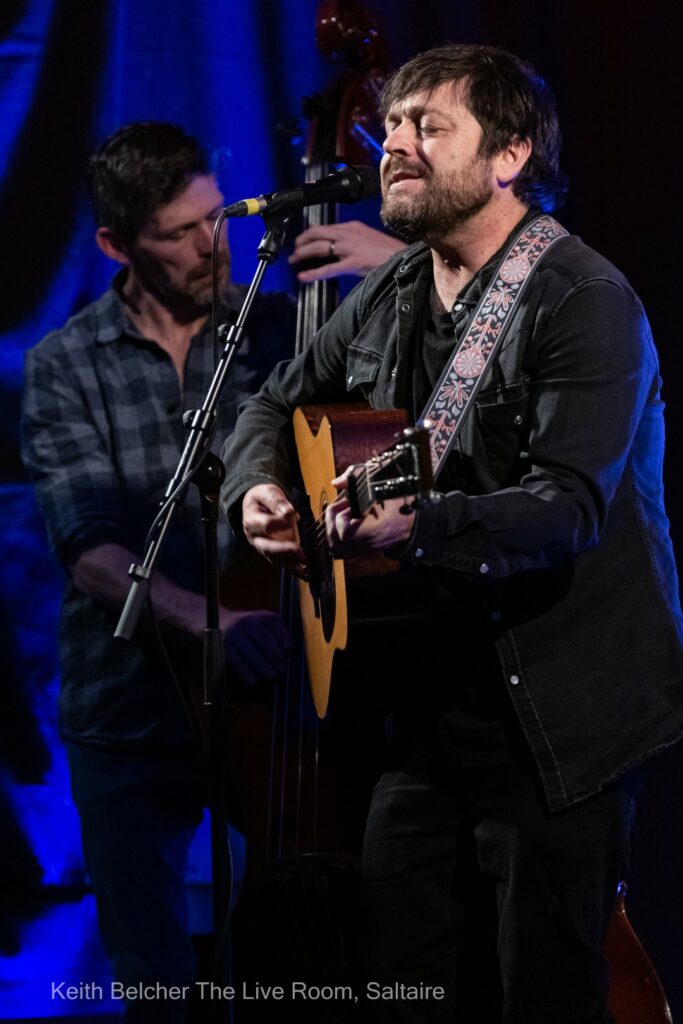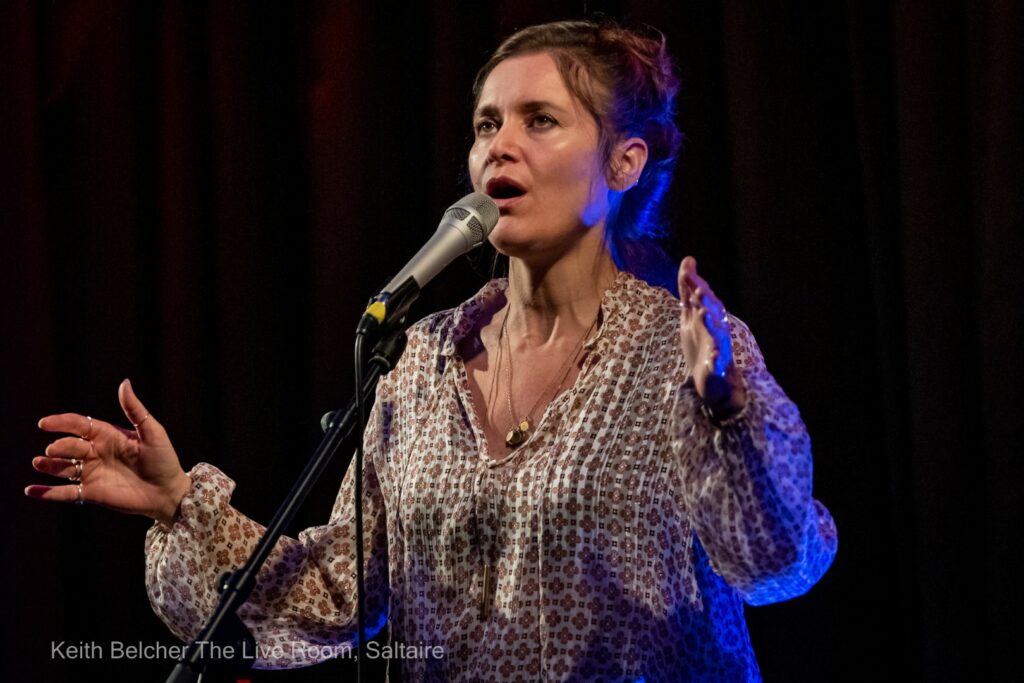 Five albums to their name to date. The band are : On main vocals brother and sister Dave Holden and Louise Holden, Dave also playing acoustic guitar, Adrian Hart on fiddle, Konrad Liddy on upright double bass and Colin Derham on clawhammer banjo. A vast and varied soundscape covering traditional, old time, bluegrass , pop, jazz elements , Americana. It all gelled beautifully and was without doubt their own sound. Intelligent songs, great musicianship, vocals and banter and lovely people. What's not to like. Not surprisingly no merch was left at the end of the night. I sincerely hope they are back at TLR soon.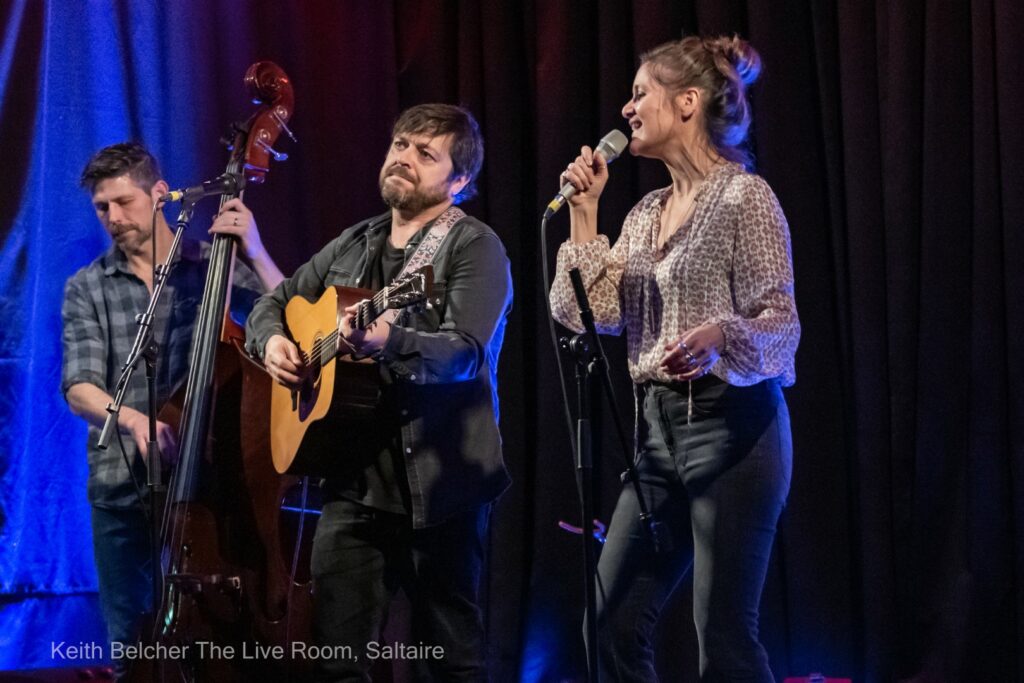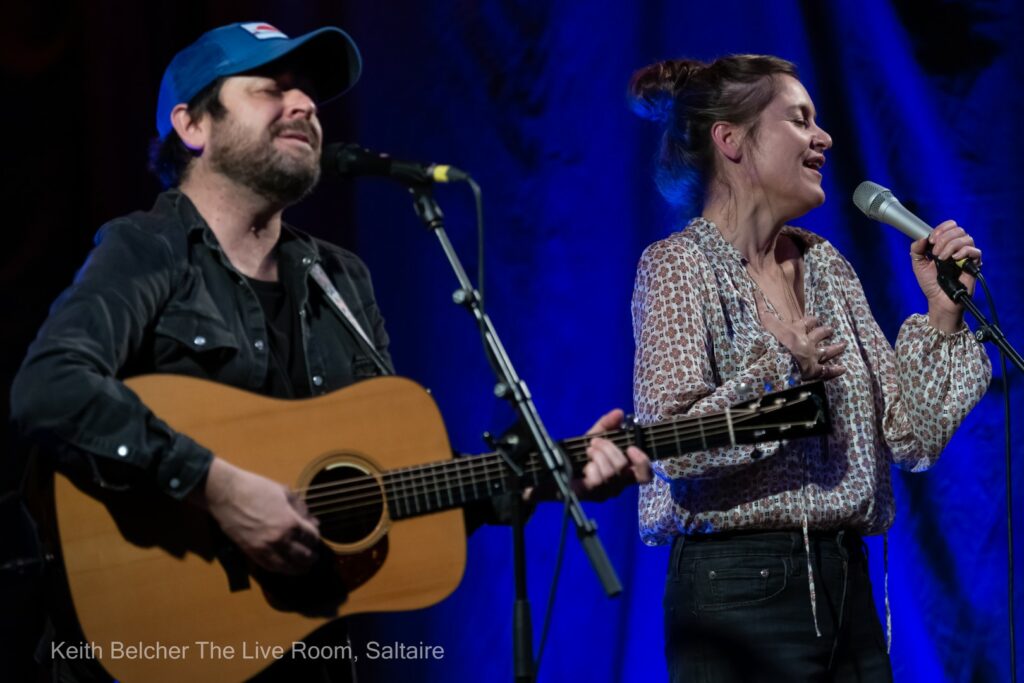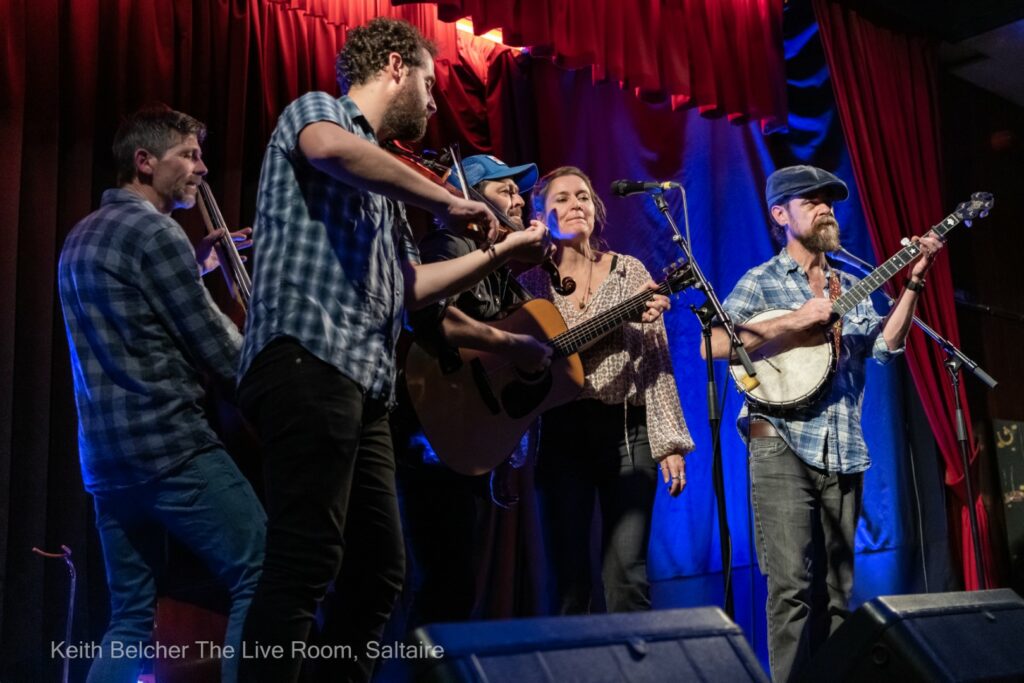 Video by Keith Belcher
The Boy's Not Fair; Trouble; and About A Bird In An Airport Terminal