Friday 22nd October 2022
Review and photos by Keith Belcher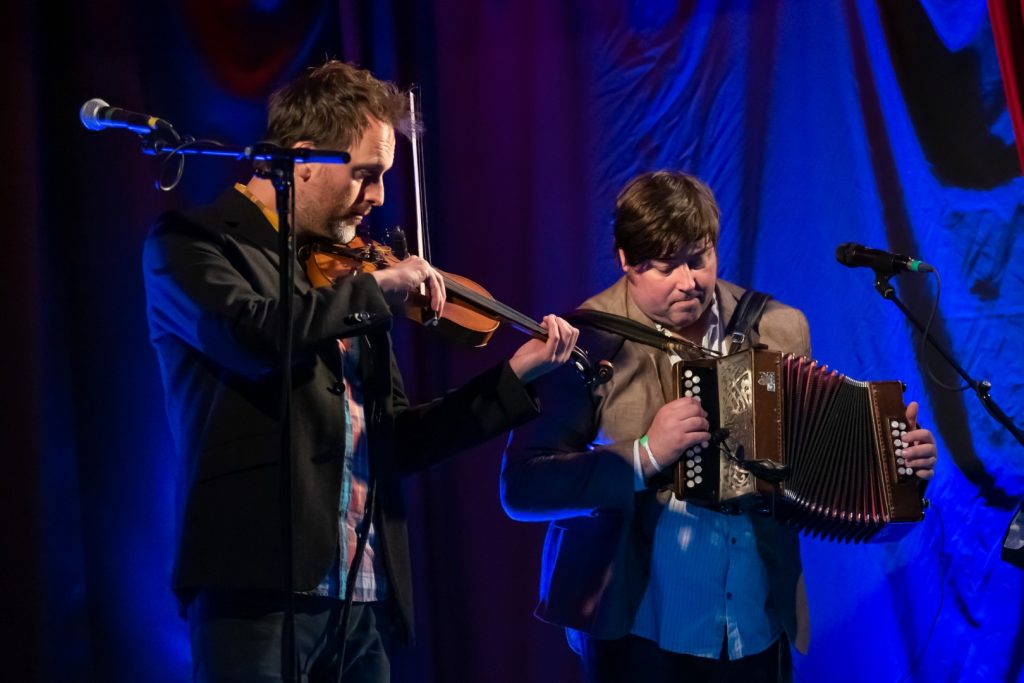 The first full house for The Live Room for over 18 months. The first duo tour of John Spiers and Jon Boden since 2014, the juggernaut that was Bellowhead kind of ruled their lives for a while after that. Jon played TLR solo in June this year doing two sold out socially restricted shows which were also streamed and were superb. John was last at TLR pre "you know what" with Peter Knight's Gigspanner Big Band on 1st December 2019, that was also a fantastic night. Tonight the support was Lady Nade who had also appeared at TLR opening for the fabulous Yola in May 2019, that really seems a lifetime or more ago . That also was a stupendous show. OK, a pattern of superb, fantastic and stupendous shows emerges and Friday lived up to that pattern.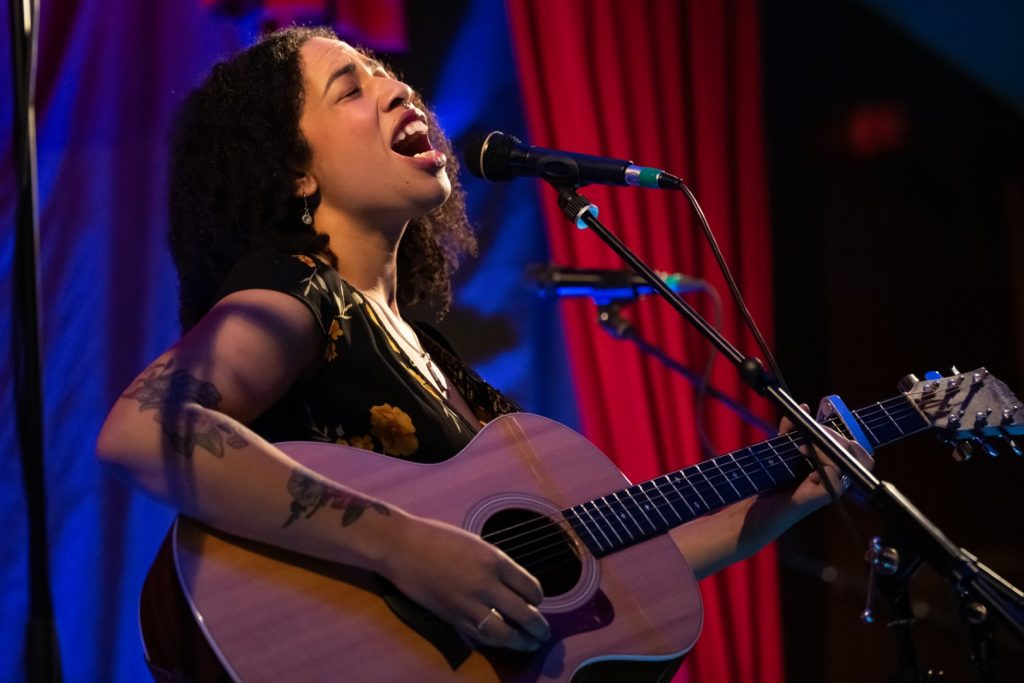 Lady Nade opened with a very self assured set, taking songs from her 5 albums to date starting with Natalie from her 2019 album Safe Place. An as yet unreleased song Jess(I think) from a forthcoming album also featured in her short but very well appreciated set, her poetic lyrics , melodies and delivery brought a few oohs and aahs from an audience that was probably majority standing but very attentive and respectful.
Described as eclectic Americana, her song and poem writings originated as a way of tackling grief. Last time around, if memory serves well, a lot of her set was food and recipe based. Not quite so much of that this time but her merch desk had a tea towel with an very yummy looking cocktail recipe printed on it. Many of the seated audience found a free sampler CD on their seats which she had distributed before the show.
A very quick turnaround to Spiers and Boden. A very slick tour with a travelling sound guy who did a wonderful job. Judging from the cheers they received when they took the stage and the fact this show had been sold out for months, it would be an understatement to say this was a crowd well ready for some Spiers and Boden magic. Wands were waved and we got two very lively sets.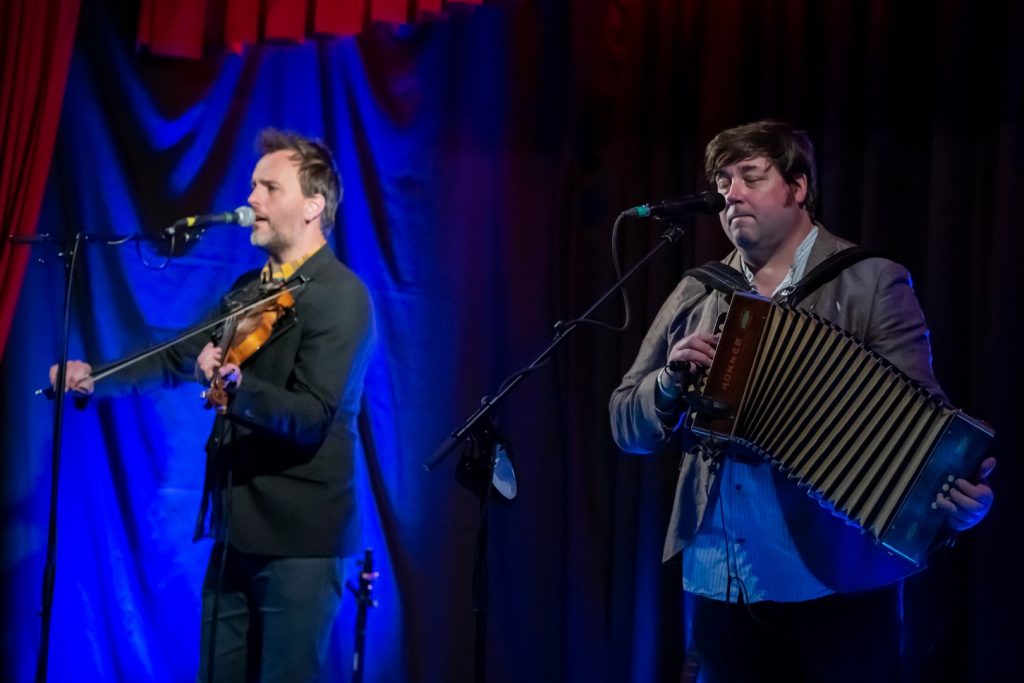 Butter & Cheese & All , a song from the new album Fallow Ground started off the show. The album, as was to be expected featured heavily throughout the sets. An old tune was next ,The Oswestry Wake/Morgan Rattler from their first album Through and Through, first released 2001, another very rousing whaling song oldie followed with Old Maui from 2005's Songs Album. Hind Horn was the first song from Fallow Ground. The rest of the first set was all Fallow Ground. As was usual with this duo comprehensive song and tune backgrounds featured in the introductions, very informative and often very funny. The merch announcements warned against panic buying, restricting the presigned CDs to 10 per person to maintain control.
There wasn't really room for dancing but there was an awful lot of foot tapping and shuffling going on, not least from Jon and John on their stomp boards. John Spiers had a very impressive array of melodeons and concertinas, they were on display for tax purposes he said. Jon Boden played fiddle throughout the night except for one song on guitar. A pretty busy merch session after set 1 but nowhere near the long line queuing for merch at the end of the show.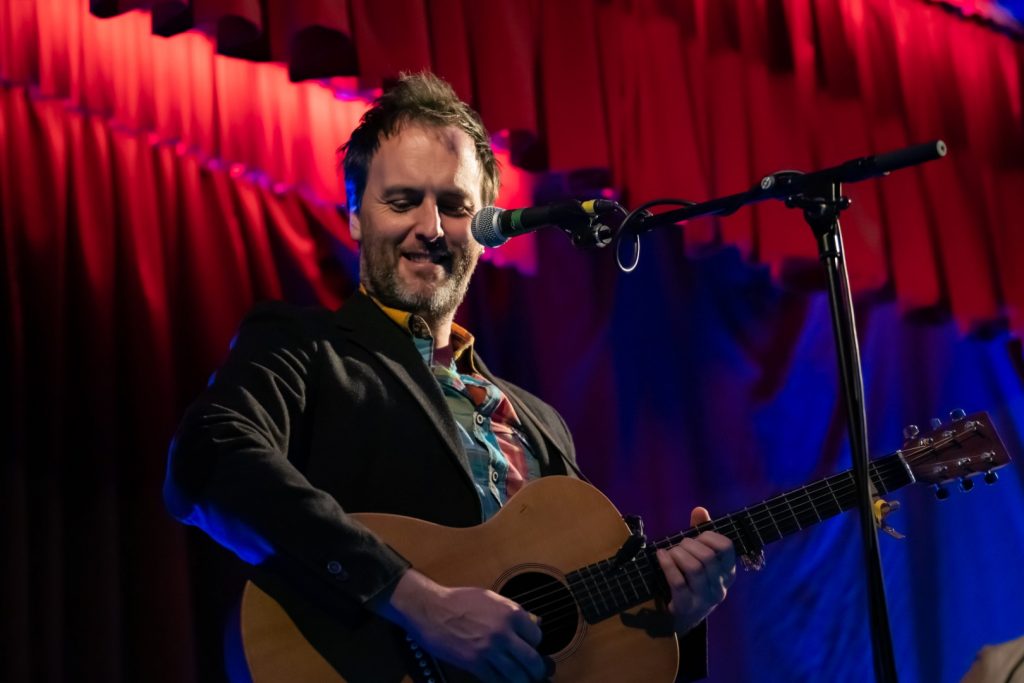 Set 2 kicked off with Tom Padget from 2008's Vagabond (also re-recorded for 2011's The Works) then a set of tunes from Fallow Ground , The Giant's Waltz and John's The Ironing Board Hornpipe, he remarked if he didn't give his tunes names pretty quickly he forgot them. The title track, Fallow Ground , a night visiting song was next. As Jon announced at the start the songs featured were between 150 to 250 years old , the "cutting edge" stuff being only 150 years old. They will probably still be around in different formats in another 150 years.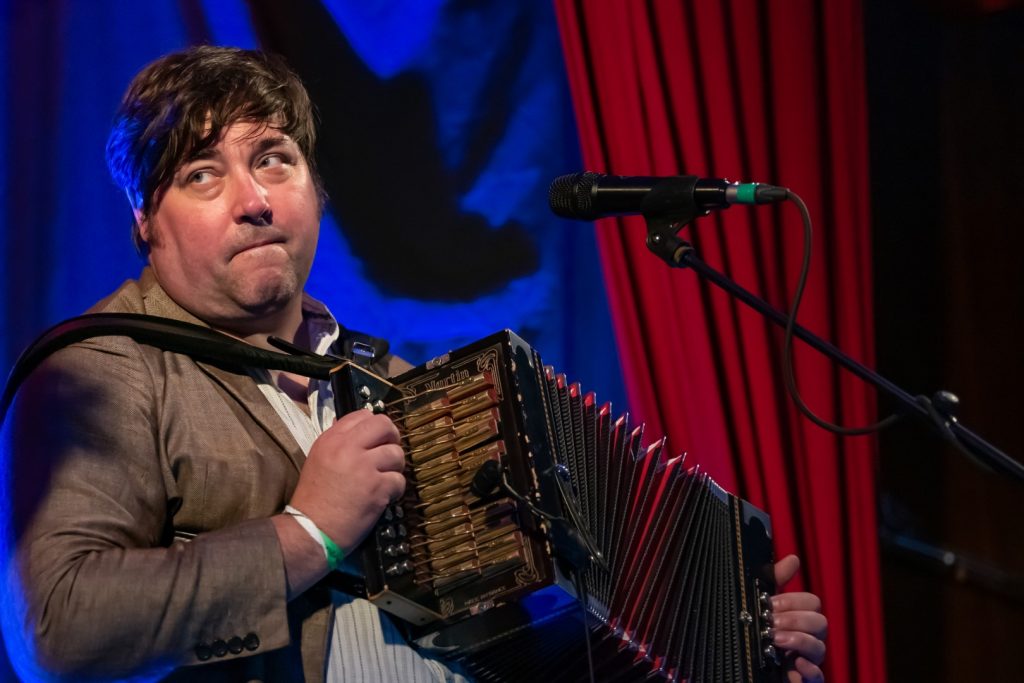 The finales to the show ranked up there with the best Bellowhead shows. A superb but delicate fiddle intro to the very, very lively Haul Away from 2003's Bellow. All too soon the final song was announced The Prickle-Eye Bush from both Bellow/The Works. They really weren't going to get out of Saltaire without an encore and what an encore….the very lively and very sing along Bellowhead favourite New York Girls, recorded on Hedonism. I would say the majority of the audience were singing along to not only the choruses but the verses also. Listening to the multitude of voices singing along together was another apt reminder of what live music is really about. In an outdoor venue with space there would have been Morris dancers doing their thing as well as singing. A really wonderful night. I made my way past the very long queue for merch humming New York Girls…I was a happy bunny!