Friday 6th May 2022
Photos and review by Keith Belcher, forward by Ron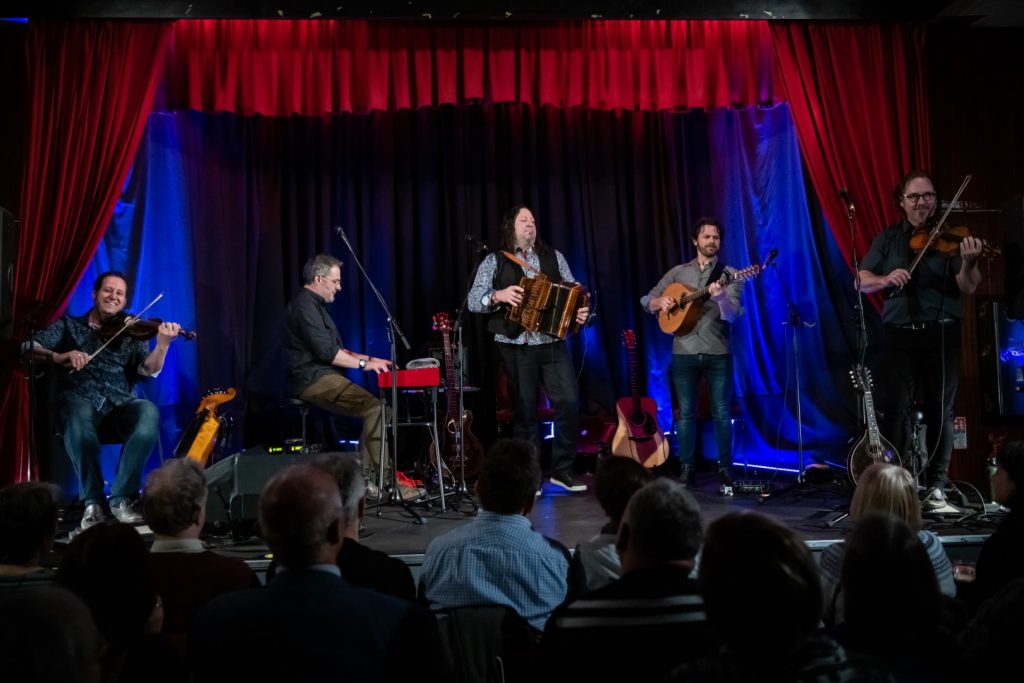 Forward
We honestly could not have wished for a better way to celebrate 10 years of The Live Room than we had on Friday night. A lovely little pre-gig buffet with attendant Chorus members, old friends and people who have helped us over the years, followed by the perfect celebration band. Many thanks to Keith for a pictorial record of the evening, one we won't forget. Here's looking forward to the next ten years!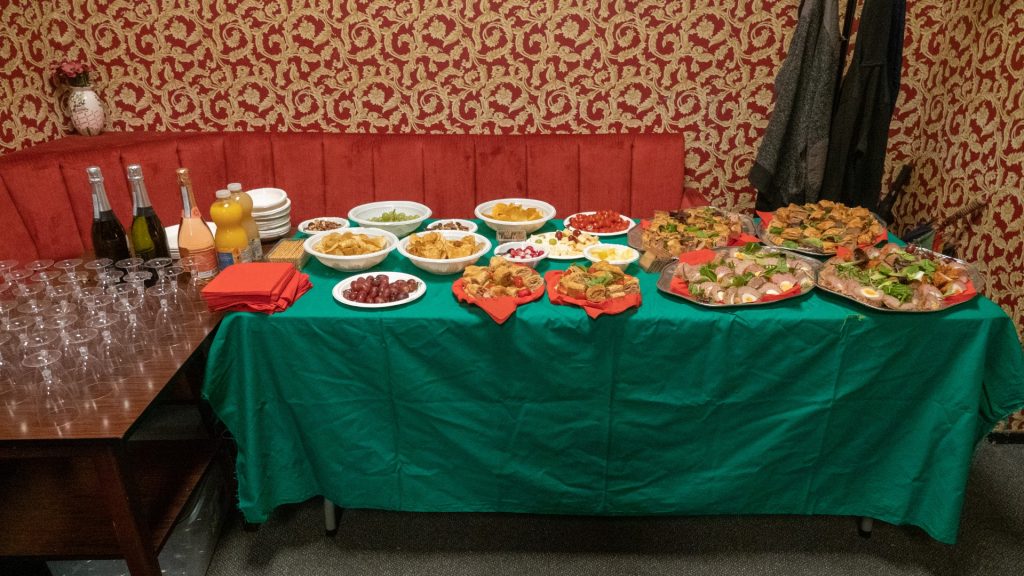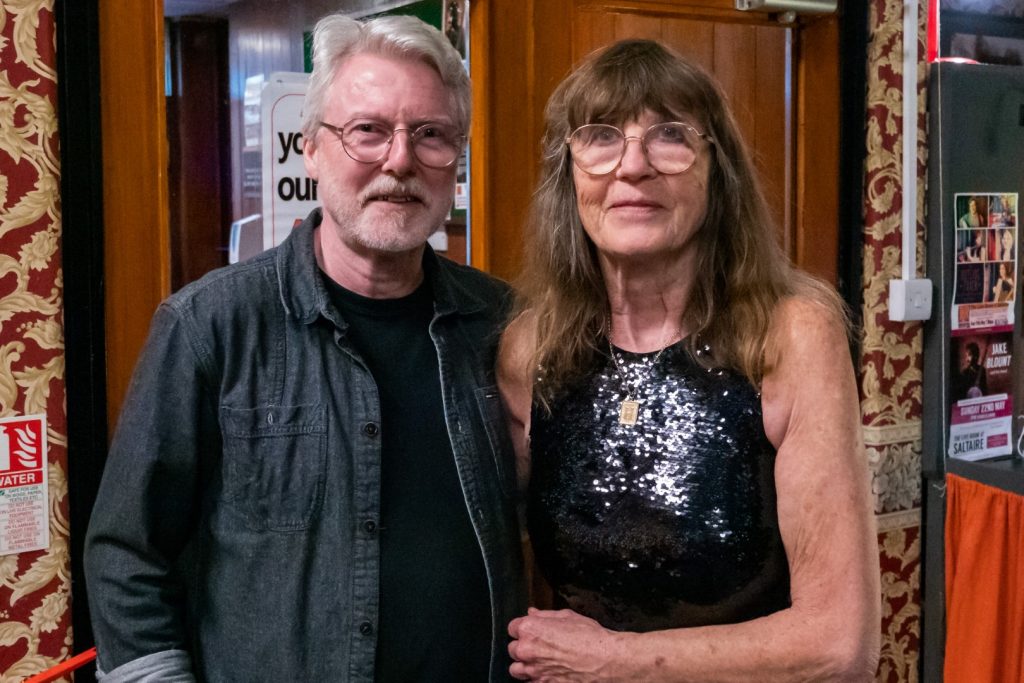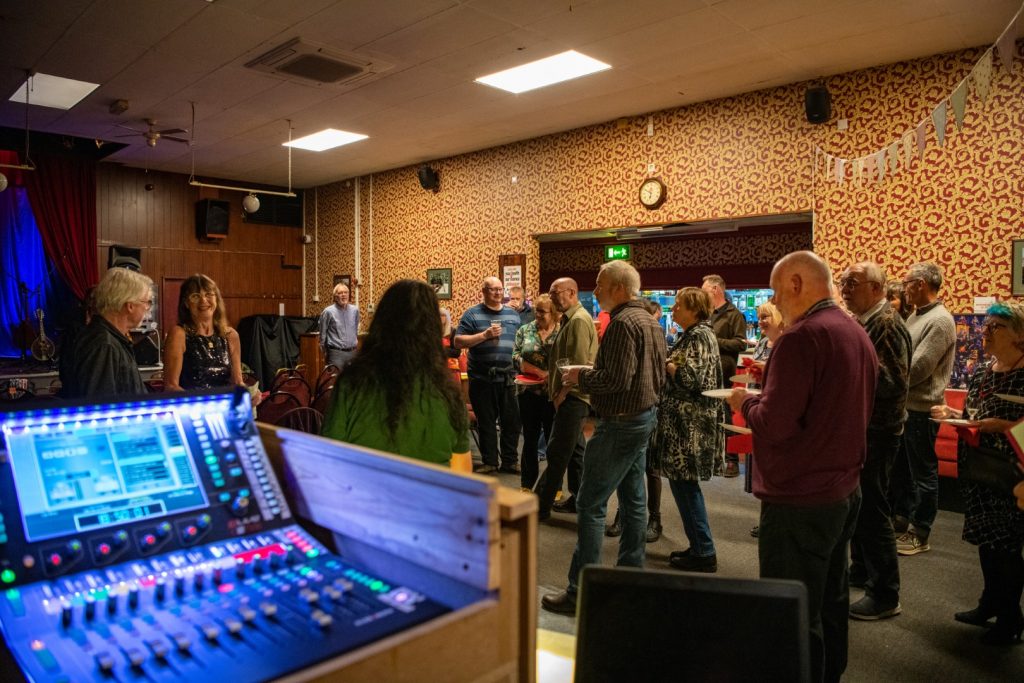 We were especially thrilled to receive this beautiful sculpture from our friends Robbie Martin and Molly Kenyon. Robbie created it himself from a solid block of marble and it will be on display from now on at future shows!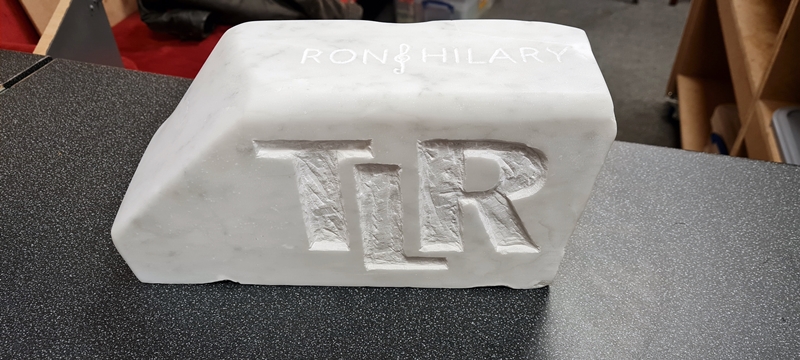 Review
Le Vent du Nord (The North Wind) is a Canadian folk music group from Saint-Antoine-sur-Richelieu in Quebec. The band performs traditional Québécois music (which is heavily influenced by Celtic music from both Ireland and Brittany): The members are: Simon Beaudry (vocals, guitar, Irish bouzouki), Nicolas Boulerice (vocals, hurdy-gurdy, piano accordion, piano), André Brunet (vocals, fiddle, foot-tapping), Réjean Brunet (vocals, diatonic button accordion, acoustic bass guitar, piano and jaw harp) Olivier Demers (vocals, fiddle, foot-tapping, jaw harp and guitar).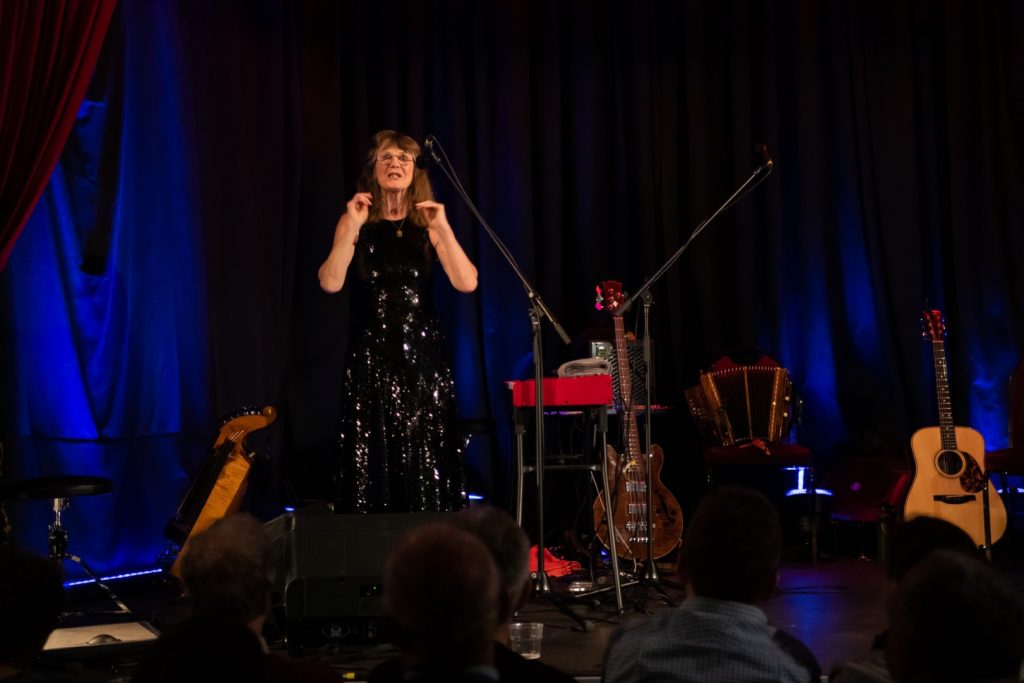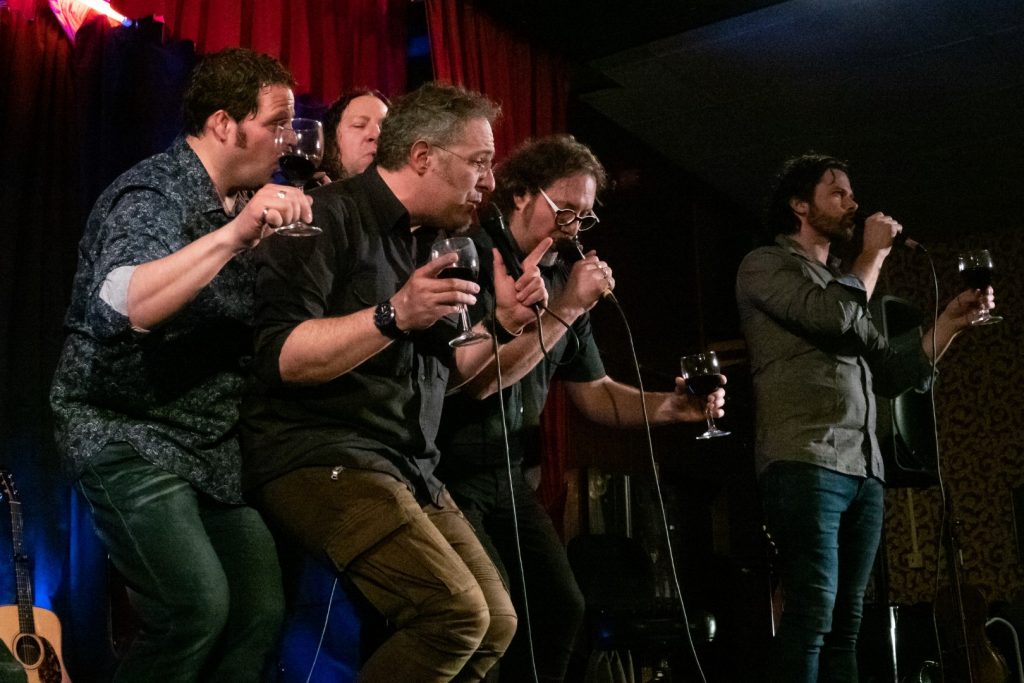 Special dancing guest on the night was Ripponden's own Alice Jones.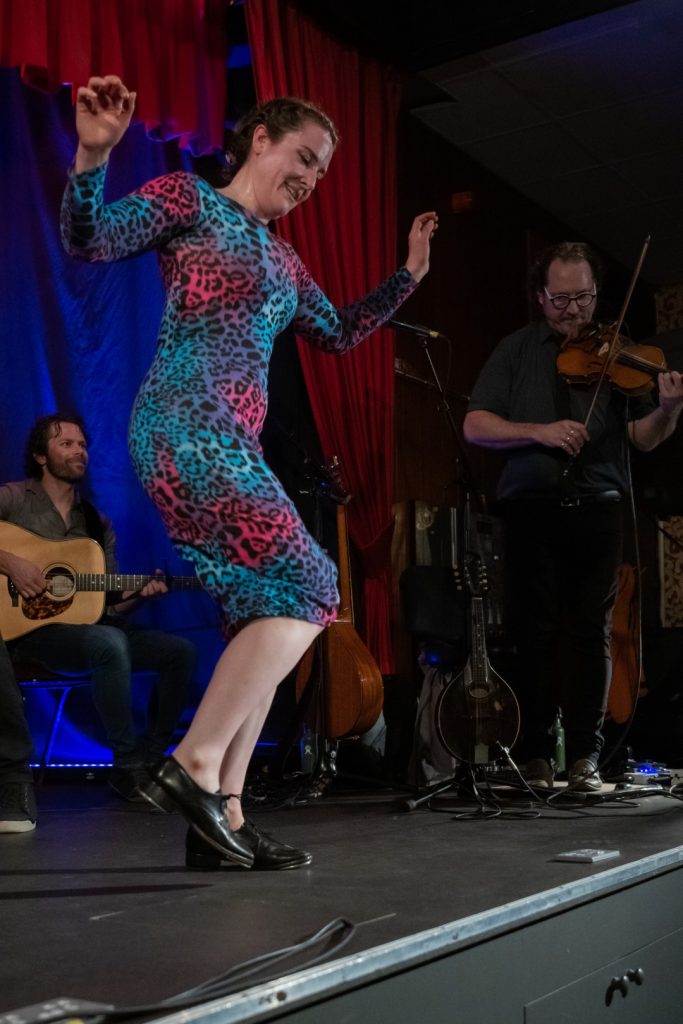 Wow! What a gig, a joint celebration of TLR's 10th anniversary and Le Vent du Nord's 20th anniversary and debut at TLR. I doubt there are many bands in any genre more suited to a lively celebration. It rocked from start to finish! One of the liveliest and most "Joyeux anniversaires" I have ever attended. (excuse the French). It was also up there in the top TLR gigs of the last 10 years.