Sunday 21st May 2023
Review, photos, videos by Keith Belcher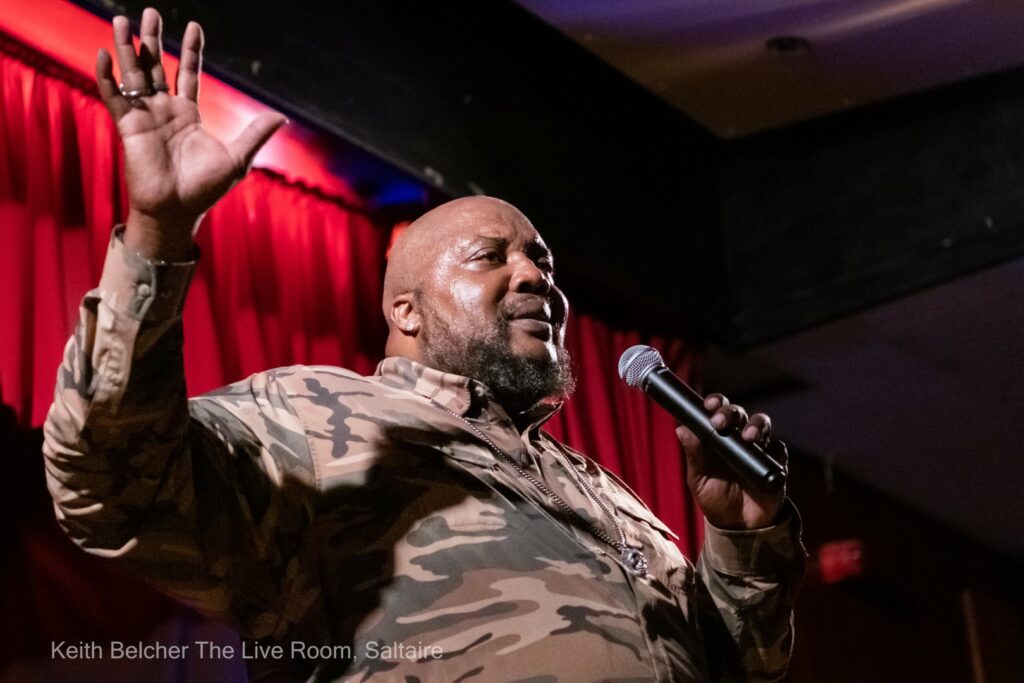 Let the music keep our spirits high
Let the buildings keep our children dry
Let creation reveal it's secrets by and by, by and by
When the light that's lost within us reaches the sky
Jackson Browne Before The Deluge
Sunday 21st May 2023. The Live Room, Caroline Street Social Club, Saltaire. A typical weekend at Saltaire. Gig 2 of the high energy weekend. On Friday a 6 piece band Suntou Susso, tonight a 7 piece band . The return of Texan Sugaray Rayford and his American Band. Sugaray on main vocals and Drake "Munkihaid" Shining, musical director on keyboards Danny Avila Guitar , drums Ramon Michel, bass Alan Markell, tenor sax Derrick "DJ" Martin Jr, trumpet Julian "JuJu" Davis and what band they were. Very tight is an understatement.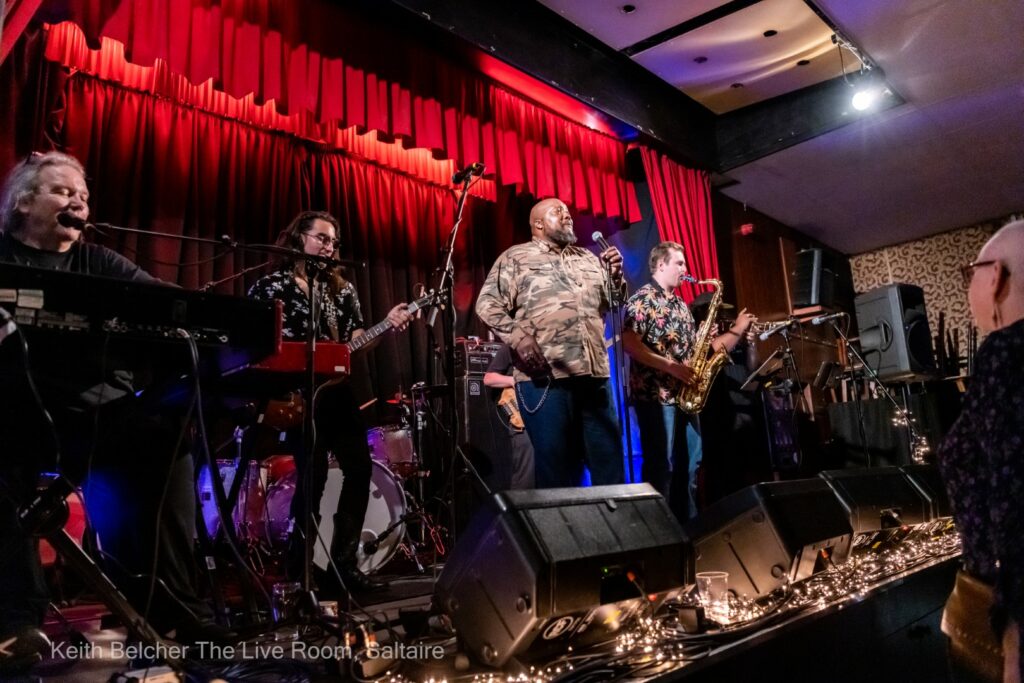 January 2019 was the date of the first appearance at TLR and let's say that they certainly made a favourable impression, the crowd was larger and gig sold out this time around. They also obviously wowed in the Switzerland gigs prior to this gig as they arrived with hardly any merch. The Swiss had bought it all!. It was snowing last time he was in Yorkshire but today was one of those sunny Yorkshire days that shows why Yorkshire folk think of it as God's own county. As last time, the floor was mainly cleared for dancing to Sugaray's unique blend of soul, blues, rock and jazz. His aim , he says, is to bring soul back to the blues. Sugaray leaving no room for ambiguity about his demands. Pleeeease shake your booties from the beginning was the request to the audience, I don't do concerts I PARTY!!.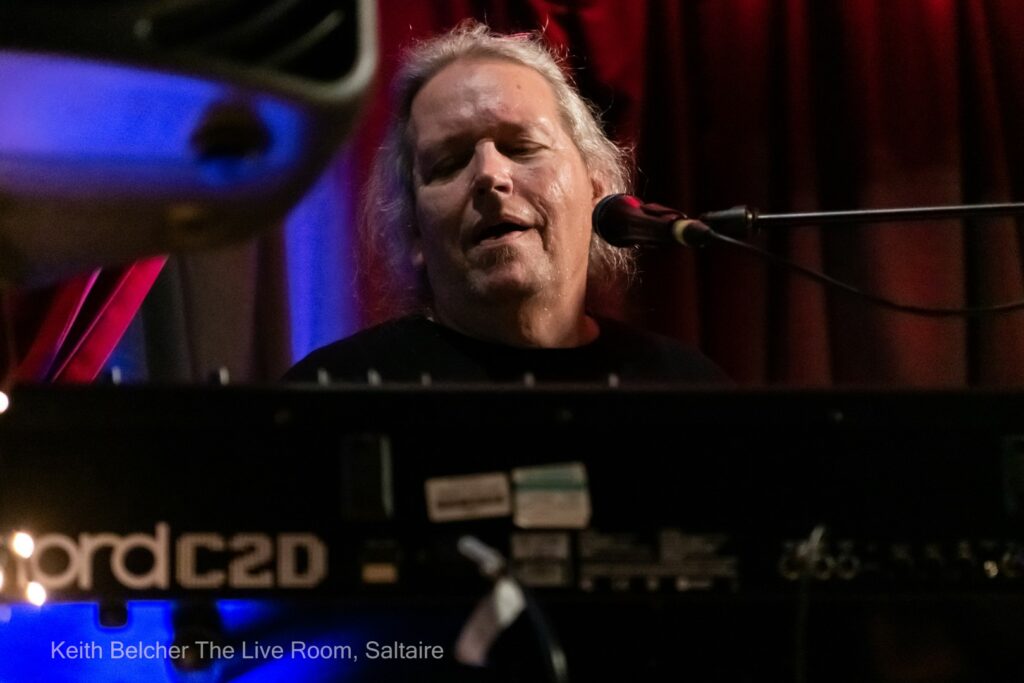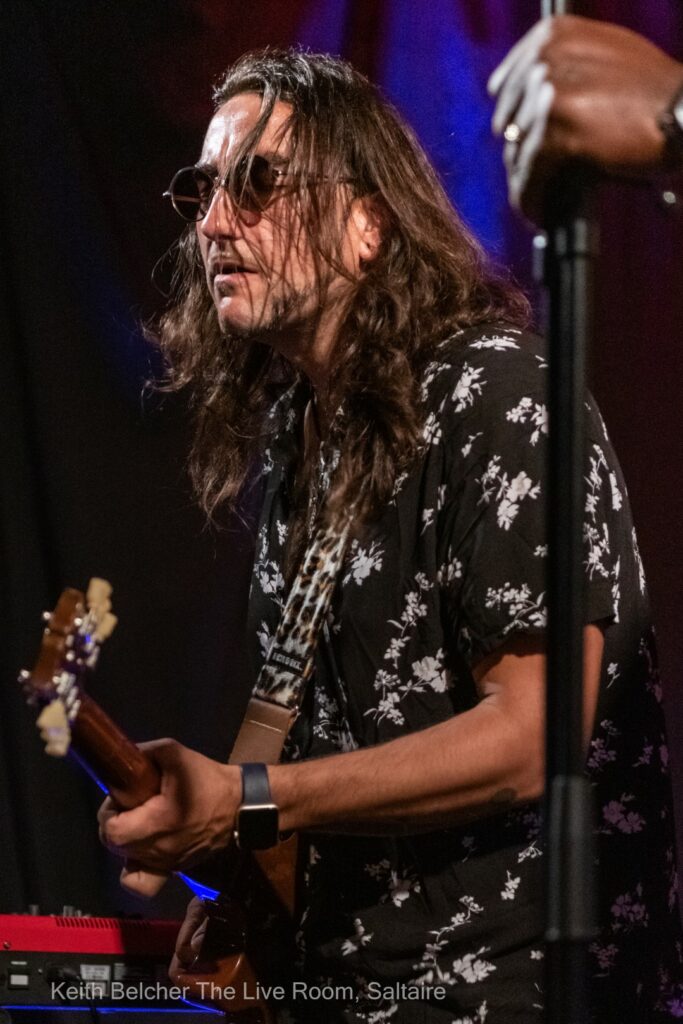 This gig might not have happened when in a 60 day period Sugaray was nominated for a Grammy (Somebody Save Me 2020) 2020 , an album which also earned Rayford two major Blues Music Awards for B.B. King Entertainer and Soul Blues Male Artist of the Year (2 straight years) ,his wife was diagnosed with cancer and Covid arrived, highs and lows! He thought about quitting but his wife told him "You're in too deep to quit", He took her advice, she concentrated on recovering and he got in deeper . His wife is in remission. His next album took the title "In Too Deep".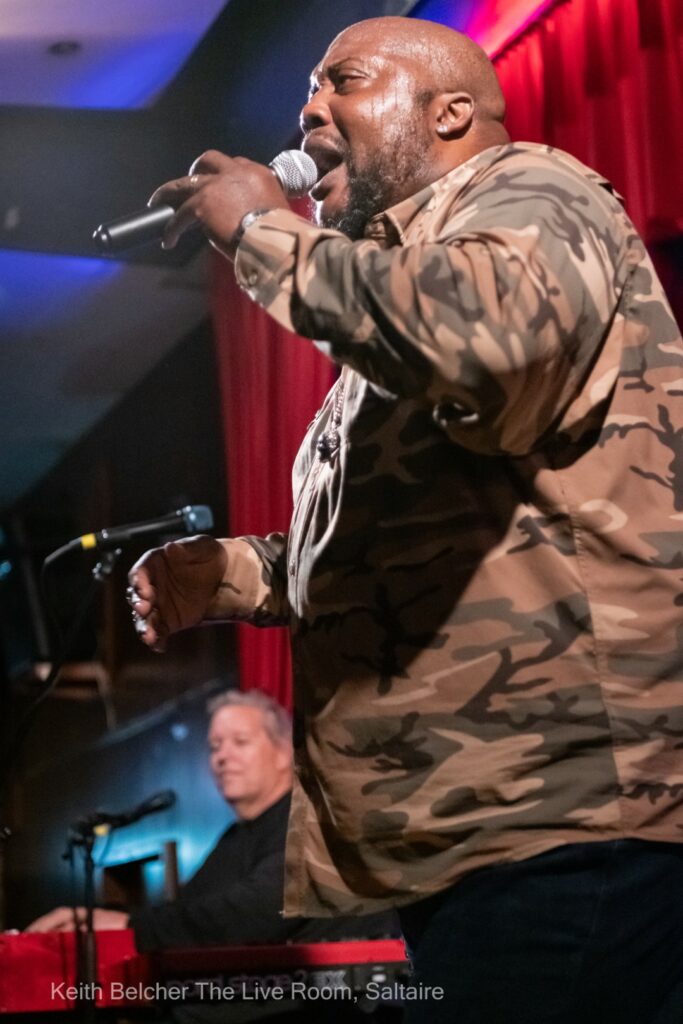 They started as they meant to continue with the Bill Withers song Who Is He (And What Is He To You?). From Danny's opening guitar licks it just kept building and building. It was meant to be the 2 45minute sets format but they just carried on for over 90 minutes without stopping. The audience only getting a breather with a long delightful pure blues interlude starting with a delicate and tasteful sax solo leading into the other musicians joining in and having their own solo slots, all of which were excellent .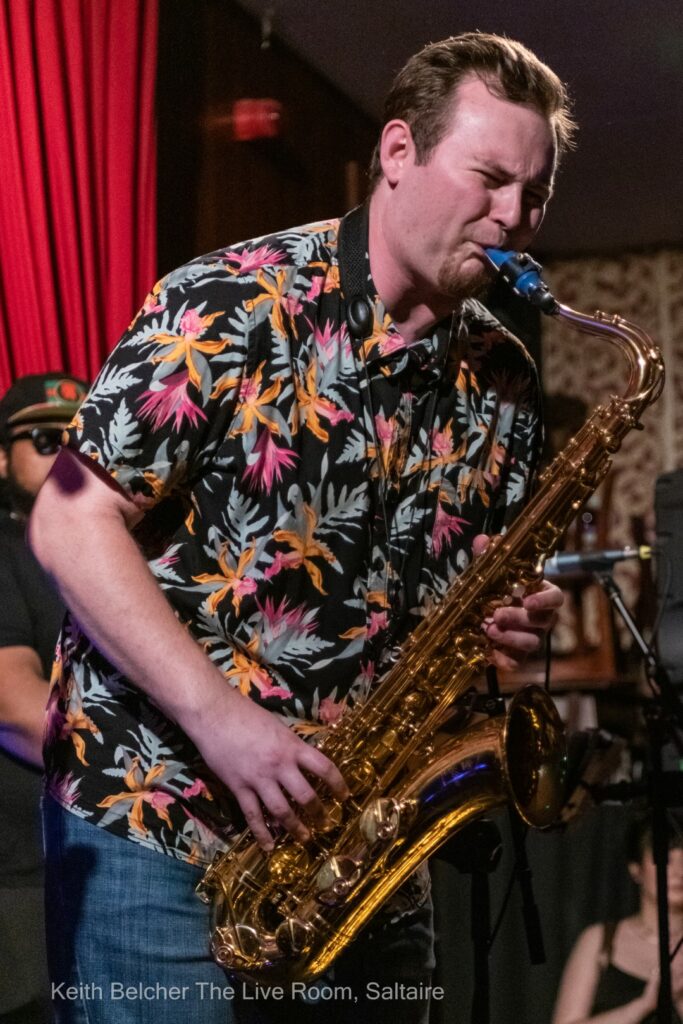 The instrumental progressed into a very different version of BB Kings Don't Answer The Door, possibly ad libbing in true talking blues style. At this point Sugaray got the band to demonstrate they could play anything by playing country music followed by reggae. This prompted Sugaray to yield main vocals to Drake who performed a superb version of that old spiritual from the Pink Floyd, Comfortably Numb, That was the rest period for the audience over and then back to high energy again with I'd Kill For You Honey.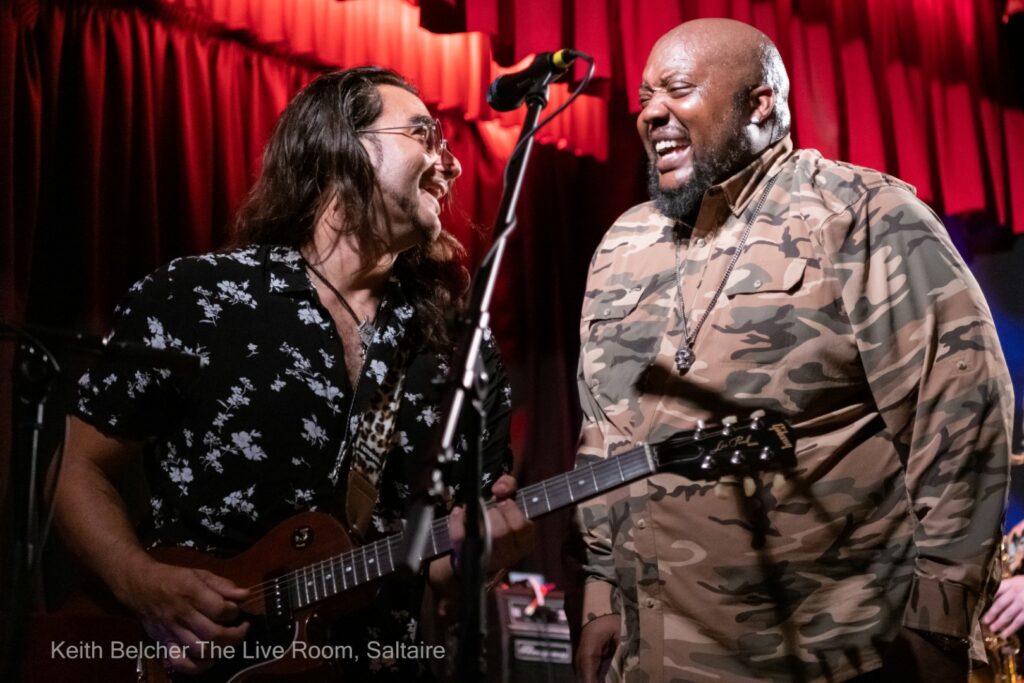 Mona Lisa Was A Man was meant to finish the set, a song with some very strange lyrics , "If I don't love you baby…,Grits ain't groceries, Eggs ain't poultry, And Mona Lisa was a man" Sugaray announced a 10 minute comfort break to be followed by 2 more songs . The band left the stage and Sugaray performed What A Wonderful World solo .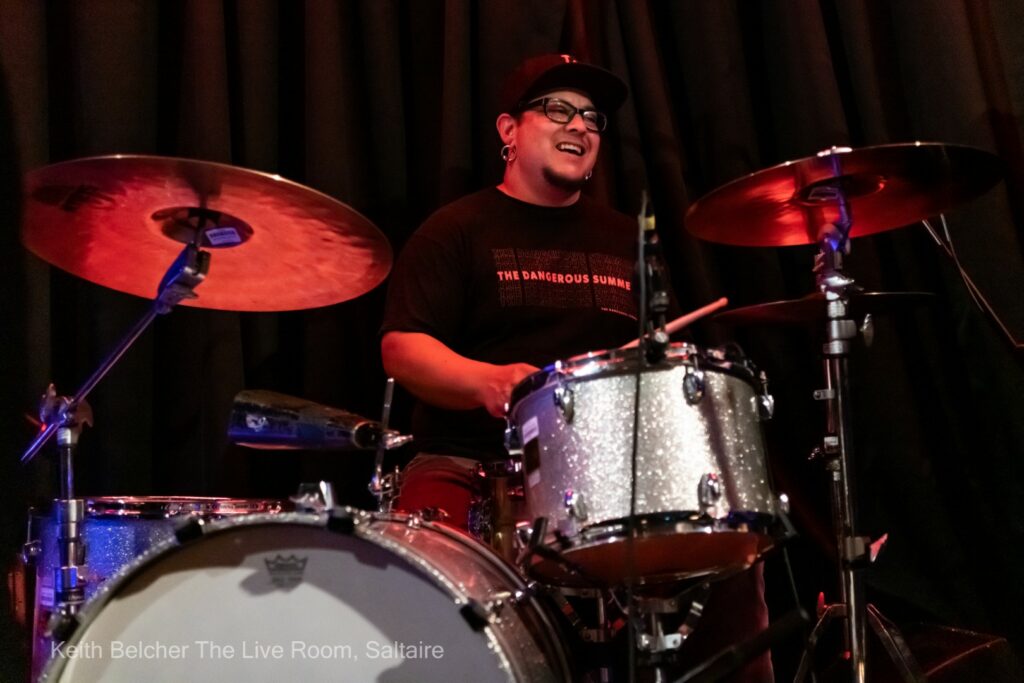 Short break over set 2 started with a reminder who the band were and as promised 2 songs to finish off the night. This was the 11th show in 5 days and what a show it was. It tires me out just thinking about it. It's no wonder that Ron and Hilary had been looking forward to this one. Some photos and there will be videos later down the line. Apologies to Julian "JuJu" Davis on trumpet for his photos , he was almost completly in shadow from Derrick. An interesting but tricky photographic assignment. Let's hope it's not another 4 years for the next tour. That was a serious weekend of high energy music, great humour and warmth from both Sugaray tonight and Suntou Susso on Friday.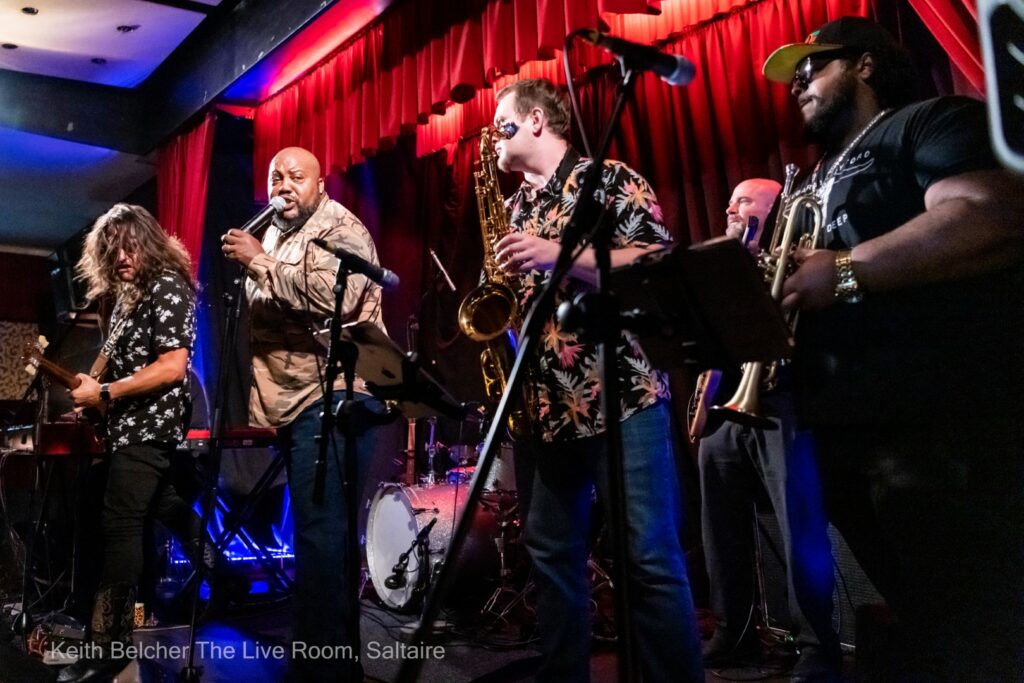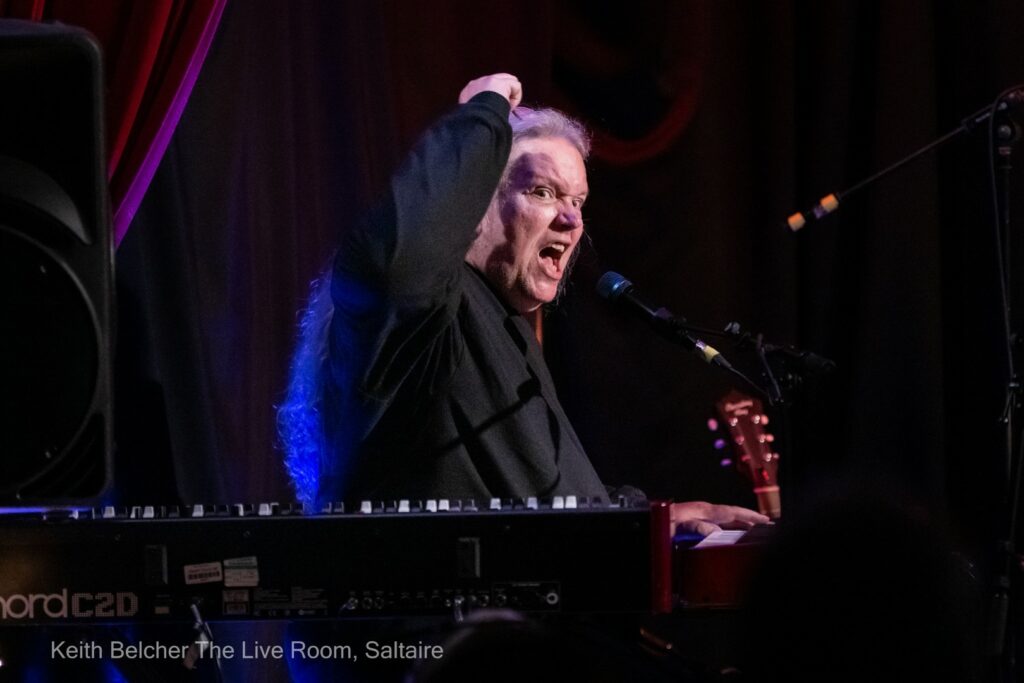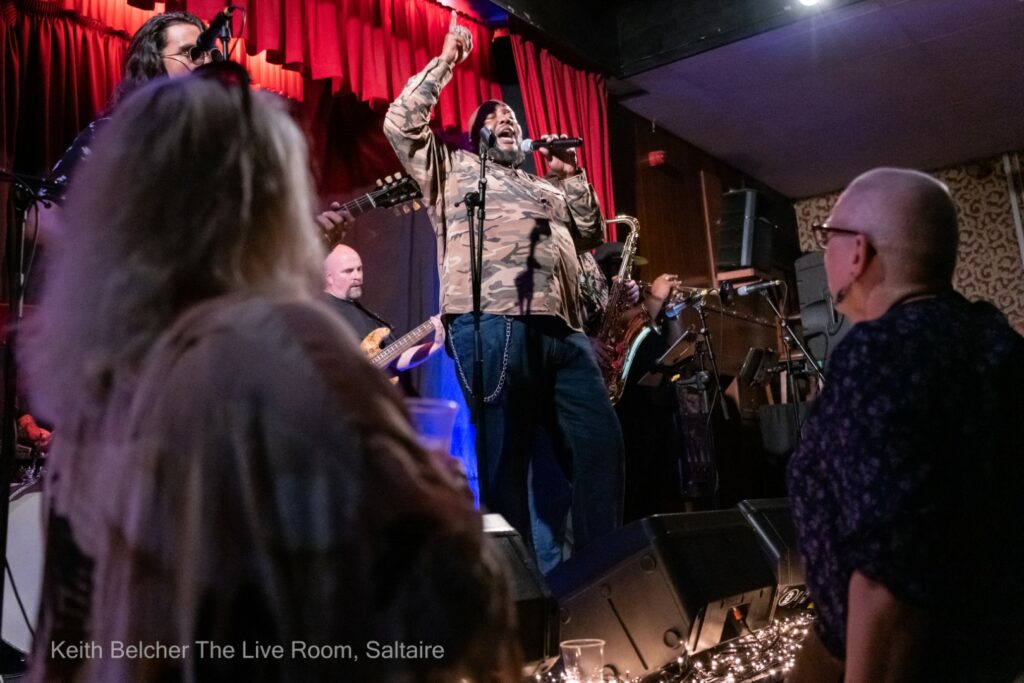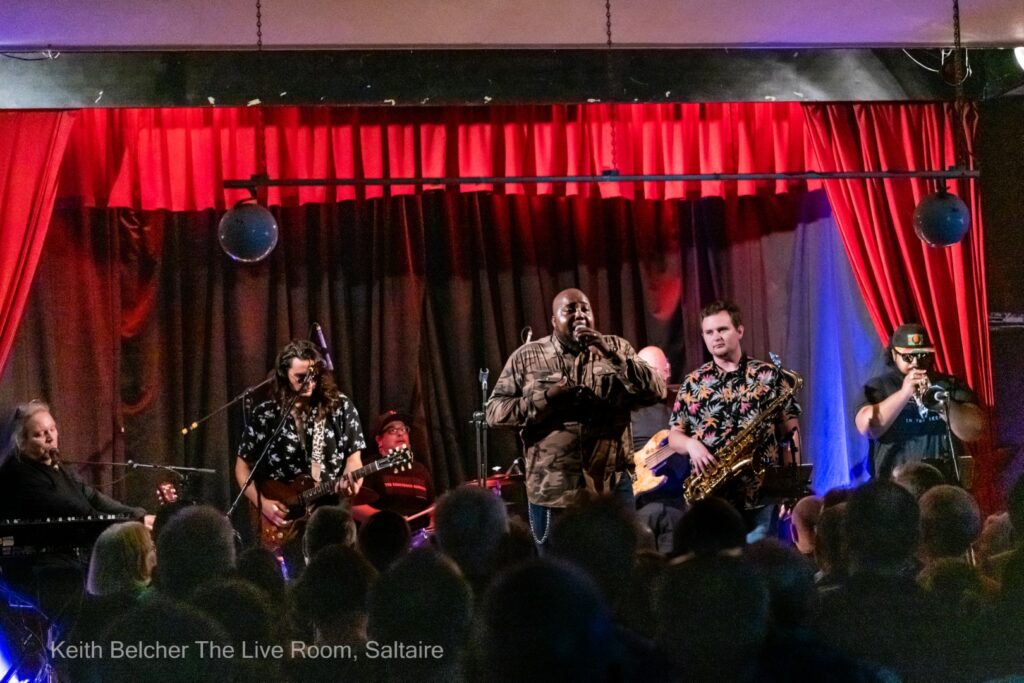 Videos
Who Is He (And What Is He To You?)
Is It Just Me?
Take Me Back