Friday 19th May 2023
Review, photos, video by Keith Belcher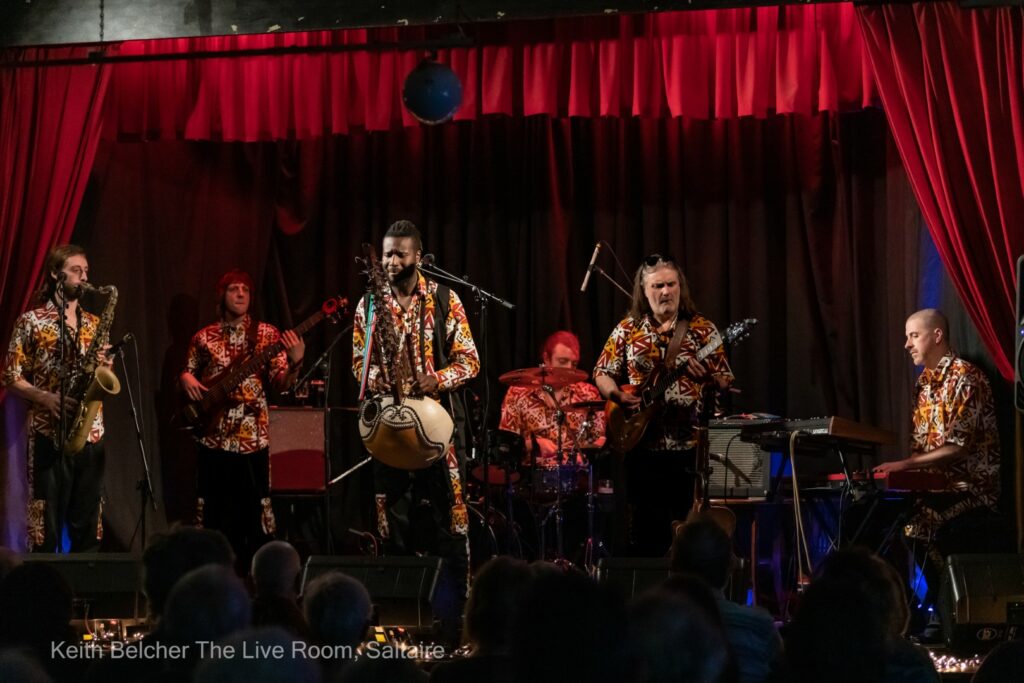 Friday 19th May 2023, The Live Room, Caroline Street Social Club, Saltaire. The debut of kora player and percussionist Suntou Susso and his extraordinary band kicked off a seriously high octane weekend at TLR with Sugaray Rayford making his second appearance on Sunday 21st but that's another event and another future post.
I found a post online which described Gambia's Suntou (via Bristol-in joke for those actually in the audience!!!) which said "Suntou Susso's music brings nothing but good vibes as it combines the rich, traditional sound of his West-African Mandinka culture with Afro funk and soul…..Celebrated across Africa and Europe, Suntou is a multi-instrumentalist: kora player, percussionist, singer and composer from The Gambia.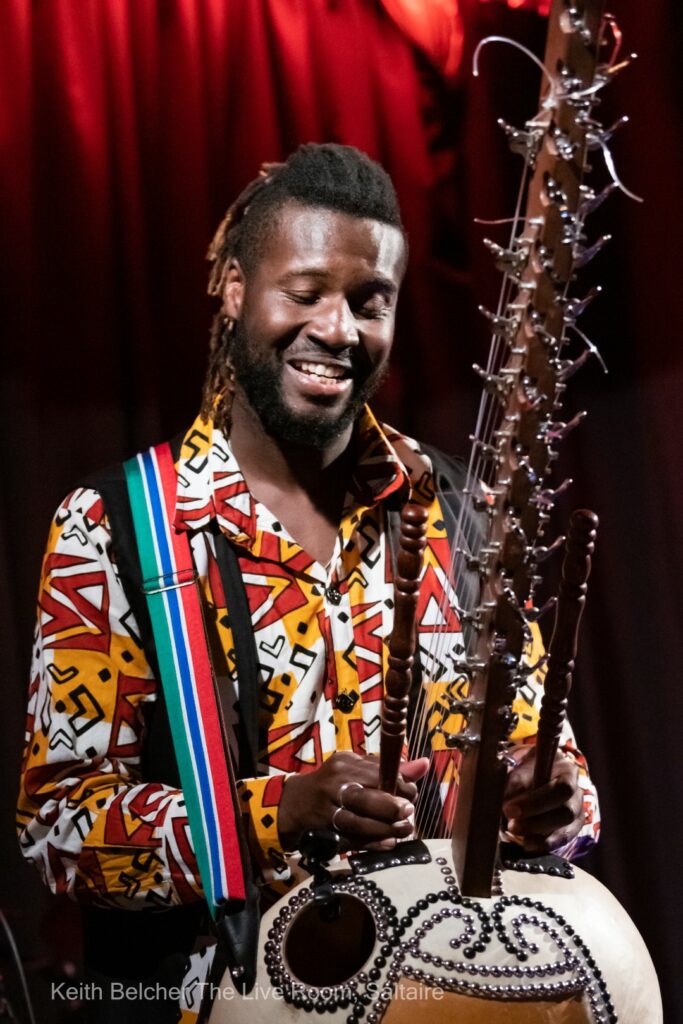 The kora is a 22 string harp-lute, a rare and enchanting instrument. Born into the 700-year-old Griot tradition, Suntou performs his role as a historian, storyteller, and unifier of people through song, everywhere he goes and every time he gets on stage."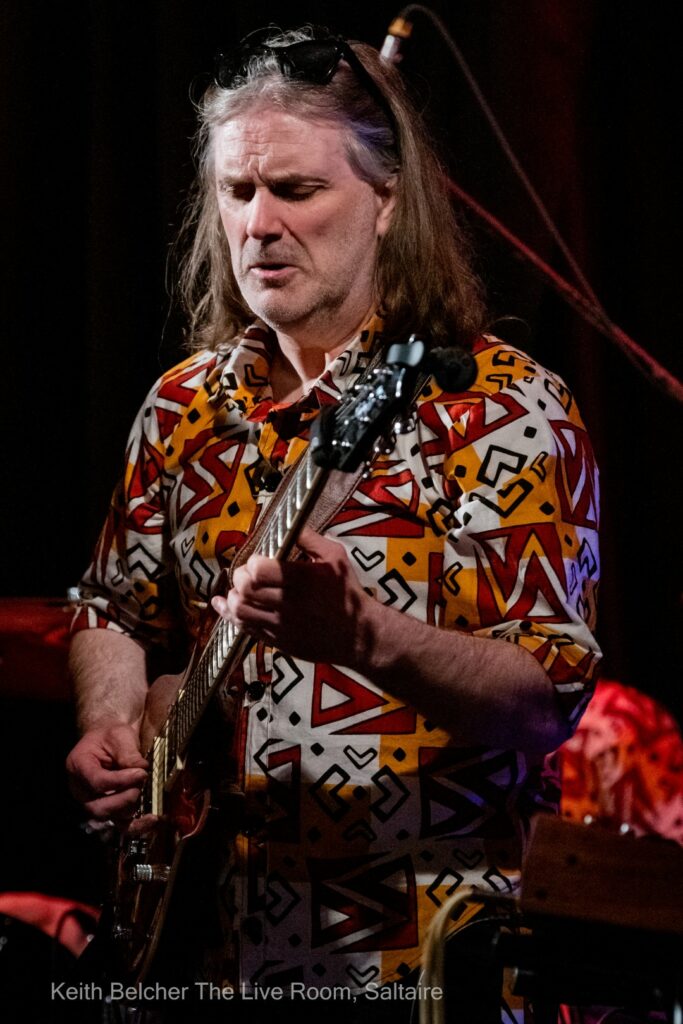 The second set opened with Suntou giving a basic kora lesson and explaining the instrument which creates the most beautiful sounds in the hands of such a gifted player. You certainly did feel good in a very positive way at the end of this very upbeat and uplifting show as could be attested by the large number who took to dancing, at one point led by Suntou who had entered the crowd still playing his kora. On tunes like Rahim you were mesmerised by the shimmering sounds of the kora. Saltaire had already seen another kora player Seckou Keita who just happens to be Suntou's older brother (there is a 3rd kora playing brother too, Sura Susso).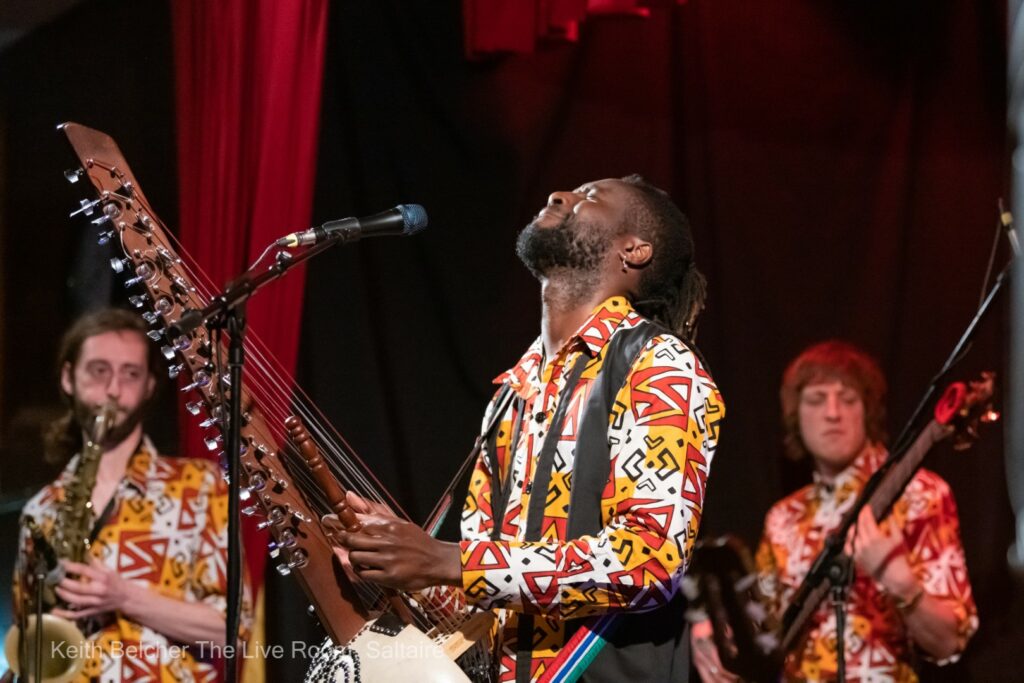 Besides the aforementioned eclectic musical combinations to my ears there was also good size chunks of jazz thrown in for good measure. Reminded me in some ways of banjo maestro Bela Fleck with his band The Flecktones.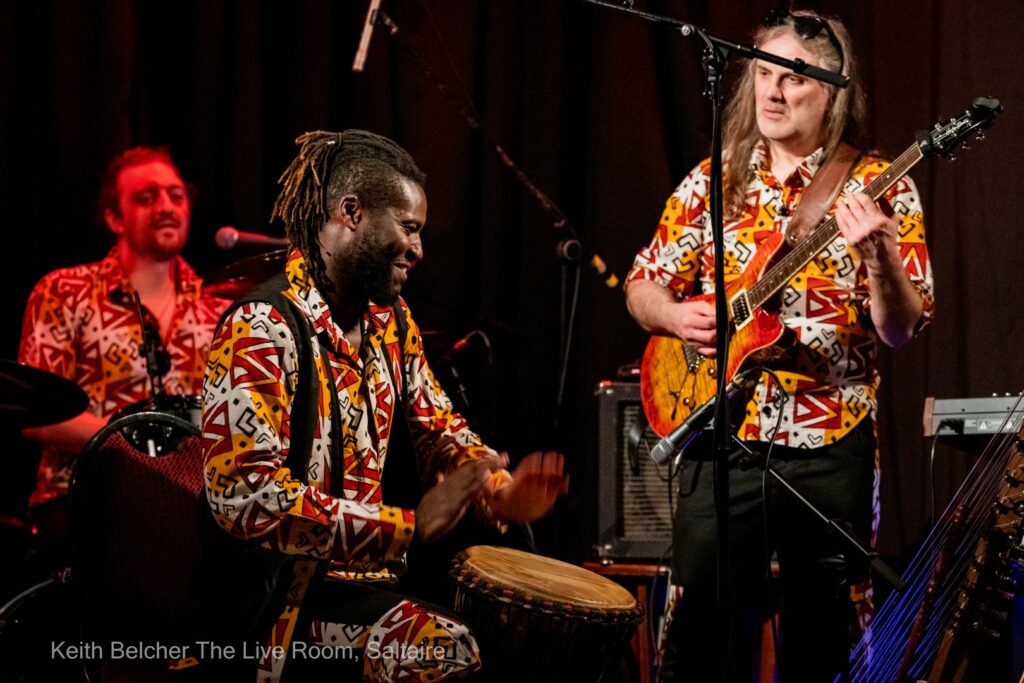 The excellent and very experienced band (all Bristol based, you had to be there for the band intros)of Andy Christie -guitars, Oli Mason – Drums, Piers Tamplin – Saxophone, Dan Somers- keyboards, Tommy Kirby- 6 string bass worked wonderfully , all great performers in their own right. Suntou was playing a lot of songs from his debut album, KANÉFONYO (Never Give Up), entirely self-written, composed, and arranged. A really enjoyable show thoroughly enjoyed by all present. I would really like to see him and band back again when he next tours.