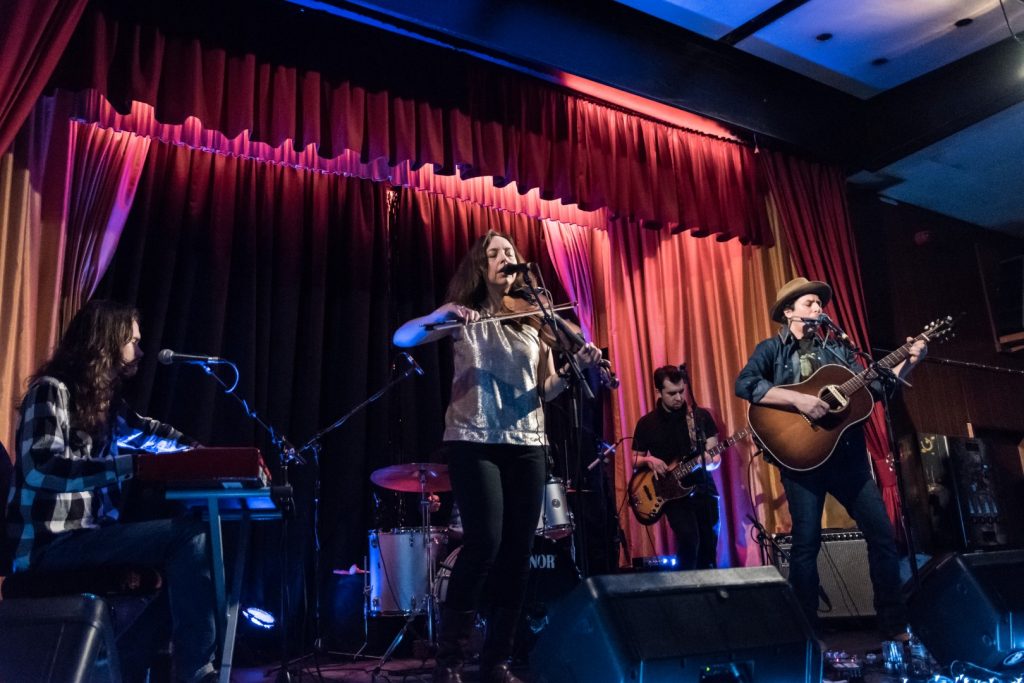 Sunday 13th December 2019, The Live Room, Caroline Social Club, Saltaire. Hudson Valley, New York based band, The Mammals gave a superb start to the Live Room's programme of events for 2019. Fronted by Mike Merenda guitar, banjo and lead vocals, Ruth Ungar, fiddle, guitar, "baby" banjo and lead vocals with Will Bryant, keys, vocals, Konrad Meissner, drums, vocals and Brandon Morrison on bass and vocals.
A slightly delayed start due to some intricate surgery needed on Will's keys prior to show. As was witnessed by the crowd the operation was a complete success and it was well worth the wait. A wonderful appreciative crowd listened intently and at times sang along with gusto. The listening was greatly appreciated by the band, something they might not be used to in the States.
A very varied show of sometime fast and loud, sometimes delicate songs and tunes. a mix of styles incorporating folk, old timey, rock and roll, soul, blues, Celtic and a touch of Cajun for good measure. Opening with the very lively D Medley it just took off and kept getting better. There were some surprises (to me) such as Richard Thompson's classic 1952 Vincent Black Lightning, first time I have heard the song on banjo and it was indeed superb. A beautiful version of a "Scottish lament written by some Jewish guy from the Bronx" (the Jay Ungar tune Ashoken Farewell). Many songs from new CD Sunshiner as well as new as yet unreleased songs, "Come To My House" and "Someone's Hurting Somewhere". Mike and Ruthy's back catalogue featured also.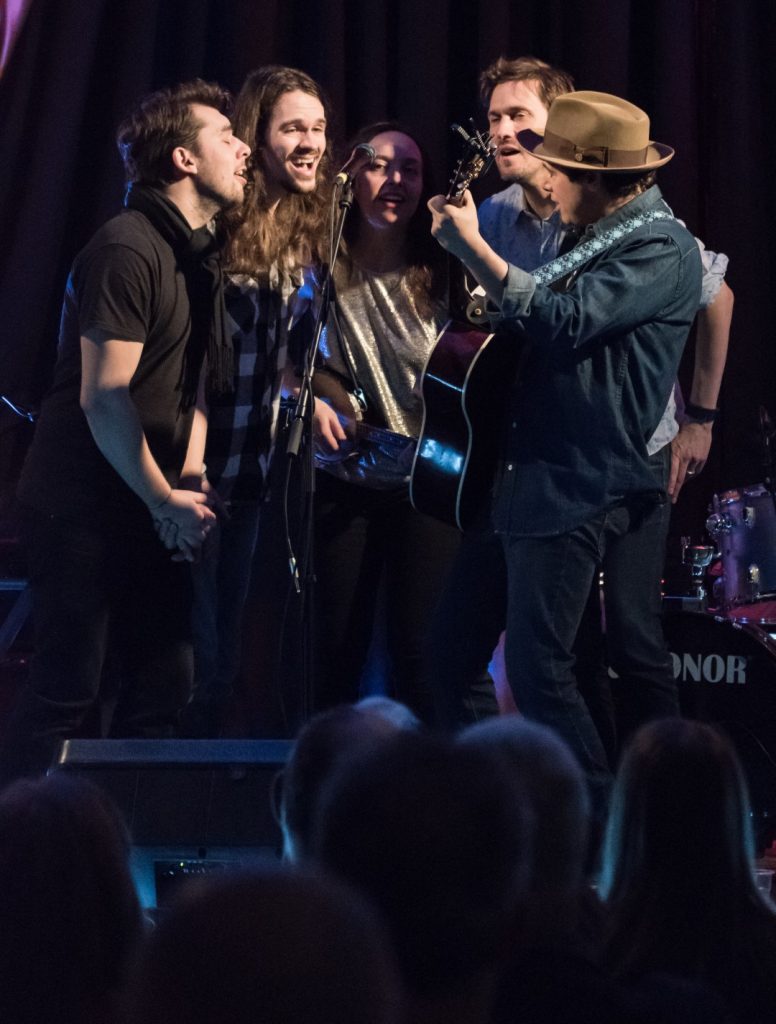 They finished the show with the very up tempo "On My Way Home" with some very enthusiastic audience singing. The crowd weren't letting them go without an encore (this is Yorkshire after all!) What an encore they got. The band took it up yet another notch with (I think) the instrumental "Port Arthur Stomp" which had some inspired playing and allowed the individual band members to show their skills on solos. Great show, only a few gigs in the UK. Speaking for Ron and Hilary and the crowd I think it safe to say they will be very welcome back in Saltaire whenever they play the UK again.
NOTE: Late edit – The final tune was Acadian 2 Step not Port Arthur Stomp (thanks to Mike).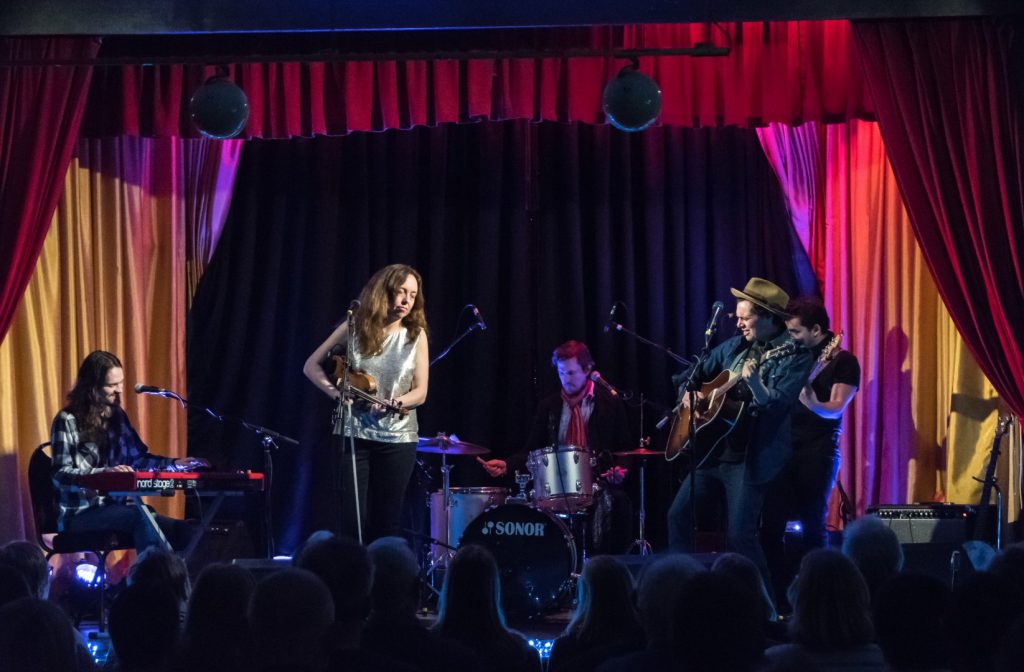 Review and photos: Keith Belcher