Sunday 5th May 2019
Review and photos by Keith Belcher
Sunday 5th May 2019, The Live Room, Caroline Street Social Club, Saltaire. The seventh birthday of The Live Room brought a very well supported and also very welcome return visit from The Little Unsaid led by John Elliott , keyboards, guitars, effects , magnificent vocals and vicious attack on drums , Tim Heymerdinger, drums, effects and vocals, Alison D'Souza, viola and effects and Sonny Johns, bass and effects.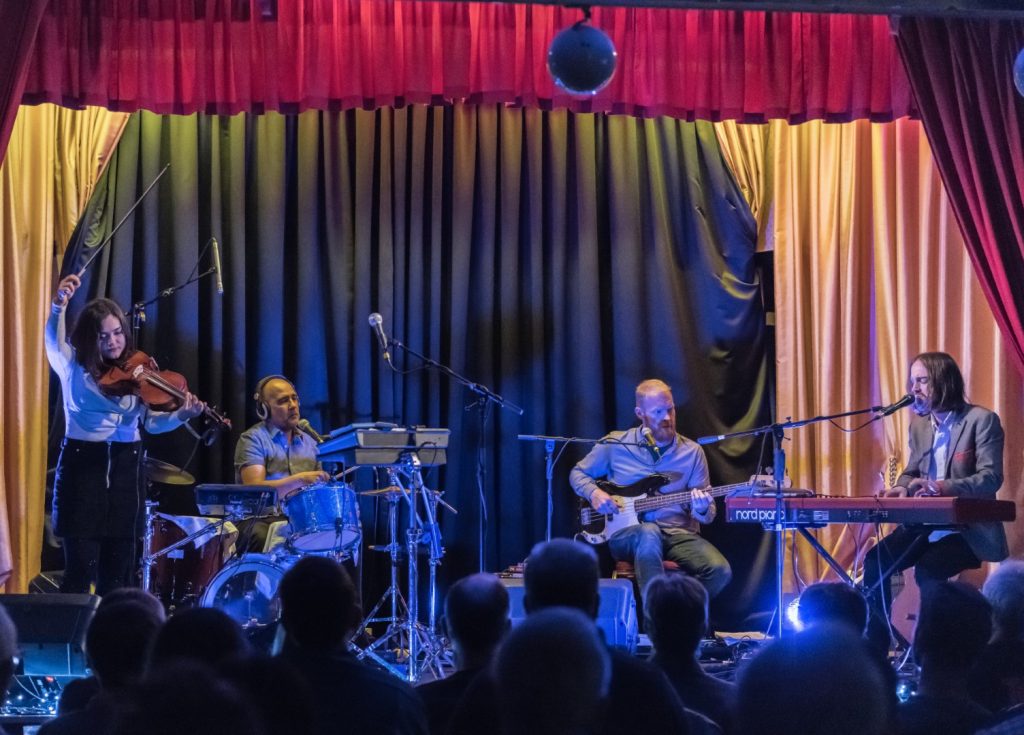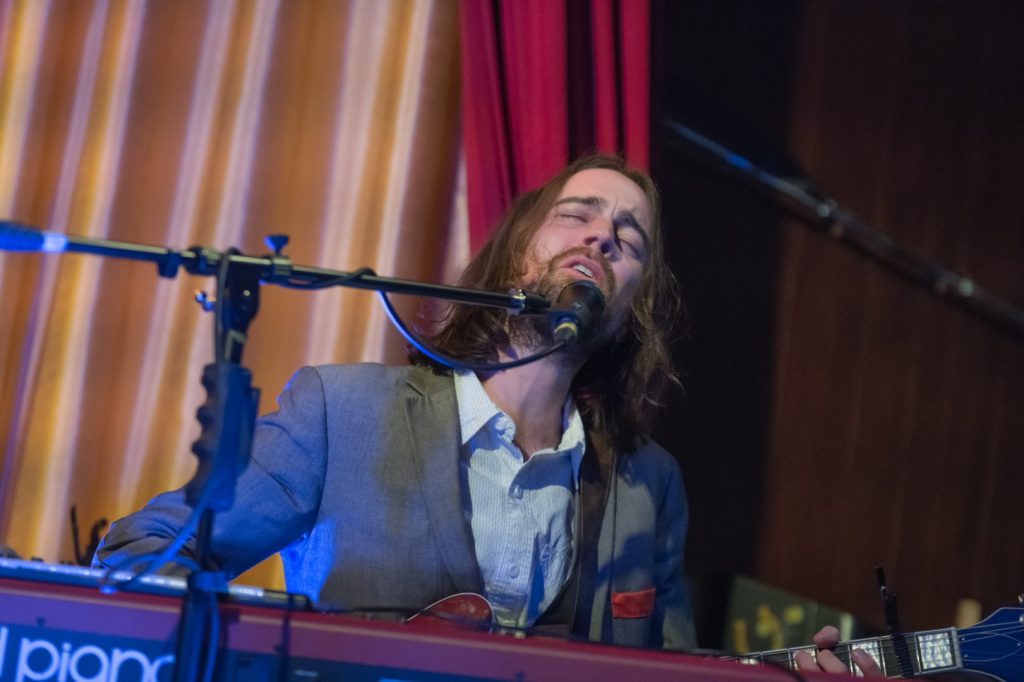 Not the official launch of their new album, ATOMISE due for release on May 24th but the first date of the current tour. If this, the first date of the tour was anything to go by then people are in for a real treat as the tour gets fully into gear. A very dynamic set, never one paced or one level, a heady mixture of alt rock, folk and electronica which went down extremely well with the Saltaire audience.
Also very nice to see a higher proportion of younger audience members at the show. Sweeties and nibbles were provided by Ron and Hilary to celebrate The Live Rooms 7th birthday. In that time the club has just grown from strength to strength and shows no signs of letting up. It really doesn't seem like 7 years since Jackie Oates opened on May 4th 2012. Here's to the next 7.