Peter Bruntnell Band
Sunday 27th September 2020
Photos by Phil Rogerson, Set by list Keith Belcher
After a long break of 6 and half months, we finally brought live music back to the stage at Caroline Street Social Club and what a feeling of elation and relief it was. We were very grateful for Peter coming all the way up from Devon for the show with his band for his first show too for many months. They played beautifully for us and delivered two wonderful sets of music for our two socially distanced audiences.
Below are some great photos from the night, interspersed with some comments from the crowd about how much they enjoyed the show and how safe they felt with all the Covid secure provisions in place.
Here's hoping that this is the just the first step on the path back to something like a normal life, we think we deserve it!
Hi, Hilary
We would just like to say how fantastic it was to be back at The Live Room at Caroline Street Club.
Not only was it great to be in the company of others and enjoying live music but it was a positive indication of how things can continue in the future and, hopefully, be built upon.
It was heartening to see how Mark and the team at the club have been working to ensure that the club was Covid secure and allow everyone to feel confident about returning to the venue.
Hopefully, this will be a sign that the club can continue and maintain its diverse appeal within the community. I know the number of clubs has shrunk over time as have  smaller live music venues. The achievement of the cooperation between the club and the Live Room means that music lovers have a wonderful venue to attend and, judging by the distance some people had travelled, those audiences will continue to grow.
The commitment that you and Ron have put in via the online live streaming programme must ensure the continuation of live music locally and offer a positive boost to the Caroline Street Club.
Many thanks for all that you have achieved and congratulations.
Best wishes.
Mike and Lesley Latham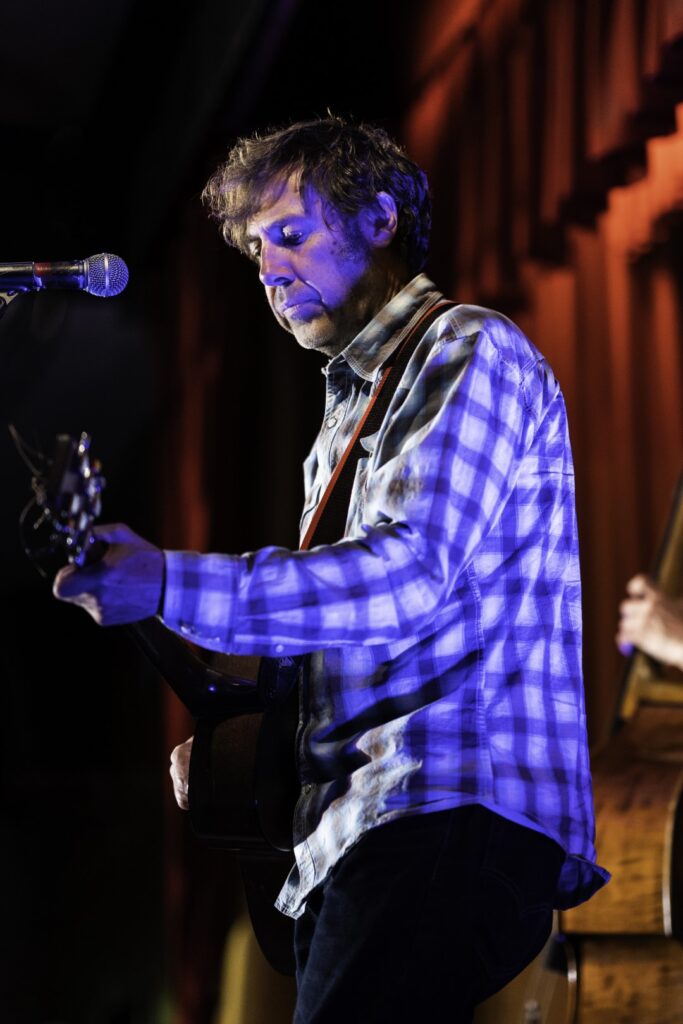 Hi both,
What a wonderful thing it was to be back at the Caroline Street Club for The Live Room gig on Sunday evening.  Pete Bruntnell was an entertaining and engaging performer who was well supported by two excellent musicians playing guitar and double bass.
As always, the musicians commented on what a great venue the recently refurbished music room is.  We the audience also appreciate the hospitality of the club and Mark the Bar Manager and the range of real ales he selects for us.
In the current circumstances I particularly appreciated the care that had been taken to ensure that the music room was compliant with covid safety rules with the provision sanitisers and well spaced tables that could accommodate bubble groups and individuals alike.  I felt very safe and I look forward to the forthcoming gigs.
Eric Fairchild
Thankyou to Hilary and Ron for a great return to the live room on Sunday ,we really enjoyed it and most of all we felt really safe .the whole experience was a credit to you, all very well organised and we can't wait to come back to another concert, well done.
regards Lynda Hodges and Sue Mowjoudi x
Dear Hilary,
What a pleasure it was to be able to attend a Live performance in one of my favourite venues again.  Quality entertainment as usual in an intimate, 'just right for me, especially because they serve tea' venue.  I feel so fortunate to have access to this fabulous little gem so close to home. I felt safe, and looked after.  Keep up all the good work, it's much appreciated.
Thanks again
Shirley Willson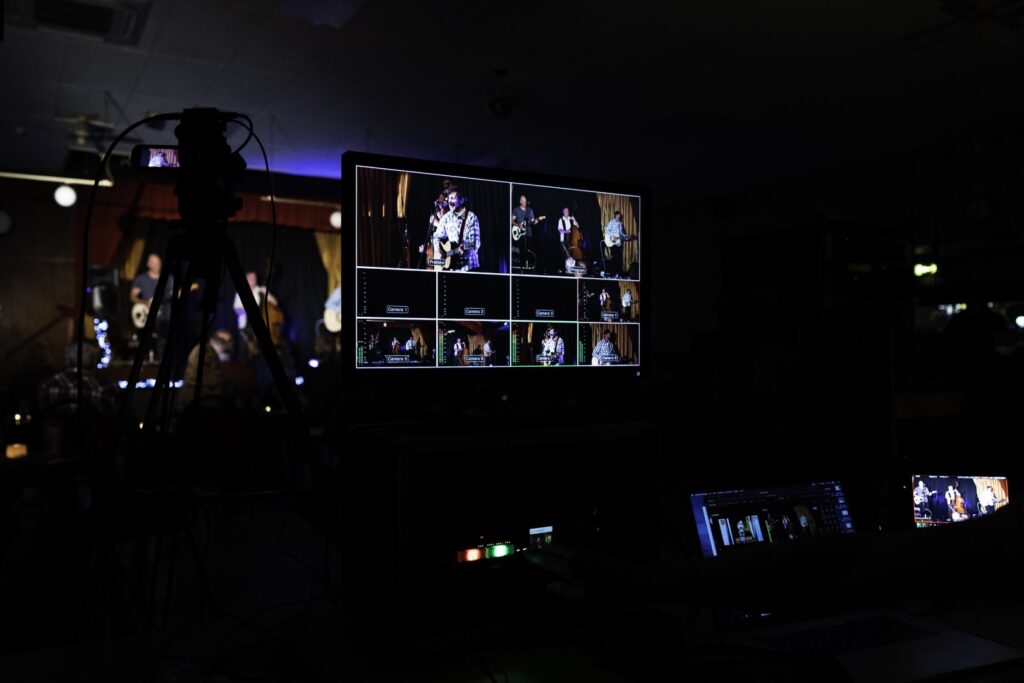 Hi Hilary – first of all, a big thank you to you and Ron for a wonderful evening, and for doing so much to make everyone feel safe in these trying times. Having a table for each party, table service for drinks and a one-way system made for a slightly surreal, albeit safe environment. The downside is the musicians having to perform two sets and playing slightly shorter sets, but this was offset by the joy of having live music again.
You, of all people, know the importance of venues such as yours for grass roots musicians who get a pittance from streaming their songs and cannot live off album sales alone. Live music is their livelihood, and people like you help to ensure that we continue to hear great music in a wonderful setting. So thank you for playing your part in keeping music live, and to the wonderful bar staff and helpers.
 And how about booking the wonderful Keith Christmas some time (hint)?
 Alan & Sue Kirkham
We were not at all anxious about returning to the Live Room and the Caroline Club.
Our experience of last Sunday night only confirmed our confidence.
The staggered entry and the table service worked very well. We bar staff were very efficient and very welcoming. 
It would have been possible to accommodate more people without compromising safety. 
Only because we were coming to the club, we had a meal at Don't Tell Titus. 
Thank you so much
David & Julia Barlow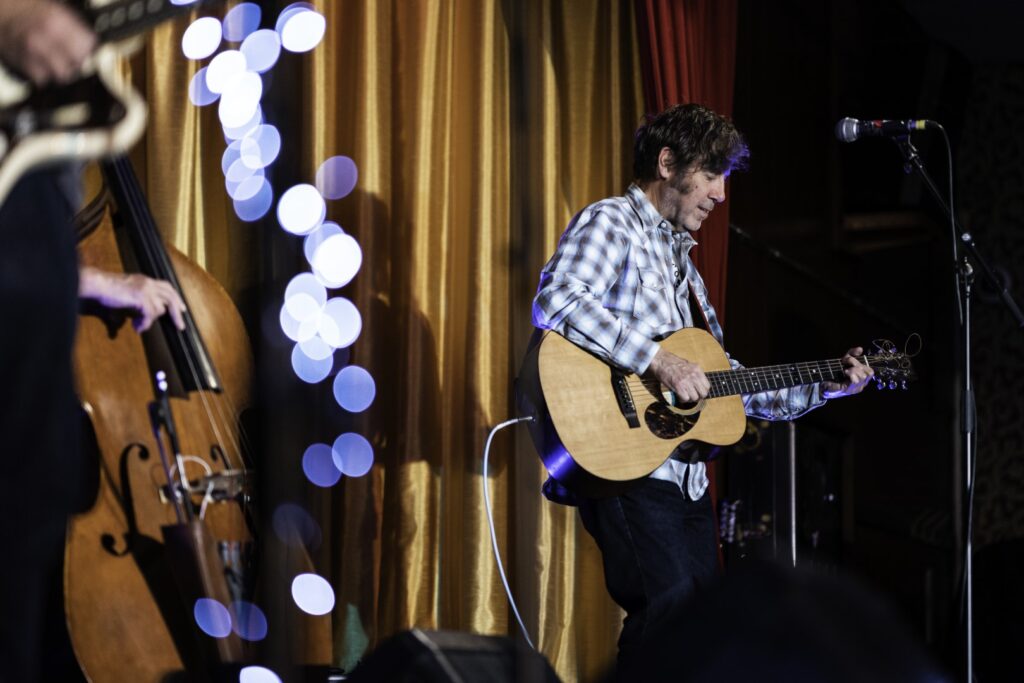 Hi, I actually tweeted about this but happy to put this in an email. Thought the gig was brilliantly ran, felt safe and protected throughout but the measures in place didn't detract from any enjoyment of the gig, which was excellent. It was clear every effort had been made to make things as safe as possible and it showed that gigs can take place in a socially distanced manner. 
Thanks, Adam Taylor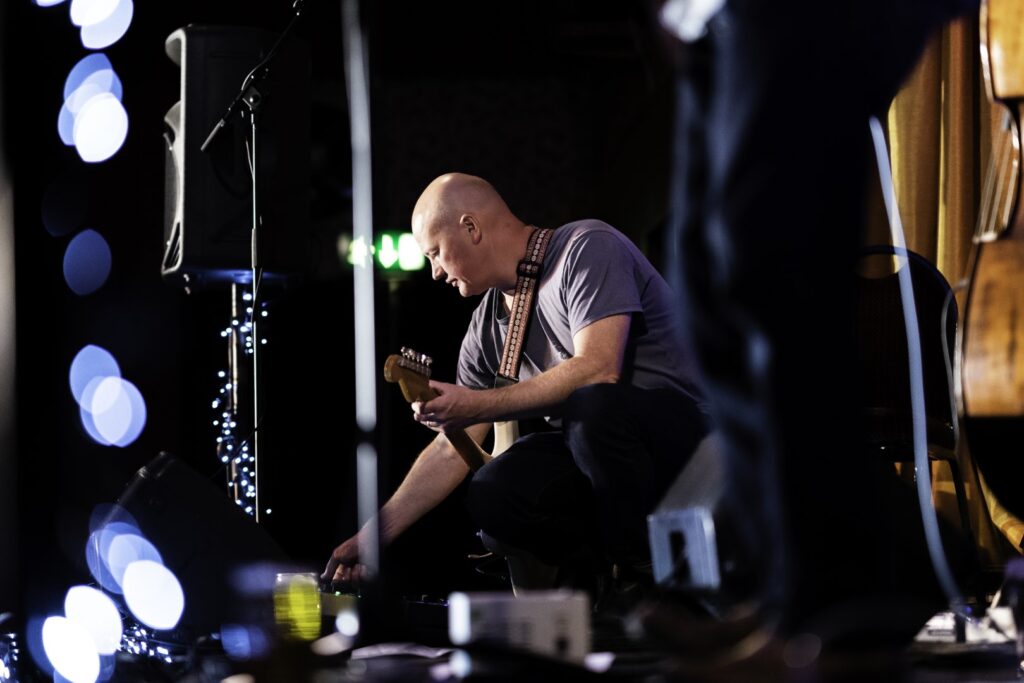 Dear Hilary,
We would like to thank you for all the effort you went to to enable the Peter Bruntnell gig to happen on Sunday night. We thoroughly enjoyed it and were so happy to attend our first live music event since just before lockdown and felt safe and well looked after throughout.
The venue was very good. It's the first time we have been there but would certainly make the four hour round trip again in order to attend an event there or, in different circumstances, stay over nearby.
We arrived in good time and had a drink in the club beforehand. The beer was great, the local people  chatty and friendly and the bar staff were very helpful, efficient and welcoming. All appropriate safety measures were in place.
We were impressed with the email you sent earlier in the day to explain the covid procedure which was easy to understand and all very sensible and reassuring. This also enabled us to pre order our first drink which was delivered to our table as promised when we sat down. Also the system for ordering drinks during the gig was very safe and efficient.
We attended the first show and as we left noticed vigorous cleaning of all tables, chairs and surfaces.
We appreciate all the effort, thought and hard work put in by all staff members at the venue and look forward to returning soon. We would be grateful if you could arrange for any of the following artists to play please – Withered Hand, Magic Numbers, Neil Halstead, Johnny Bramwell, Robert Vincent, Justin Currie, Liam Frost, TV Smith, Mike Garry or Ian Prowse.
Thank you and best wishes,
Owen and Mary Beer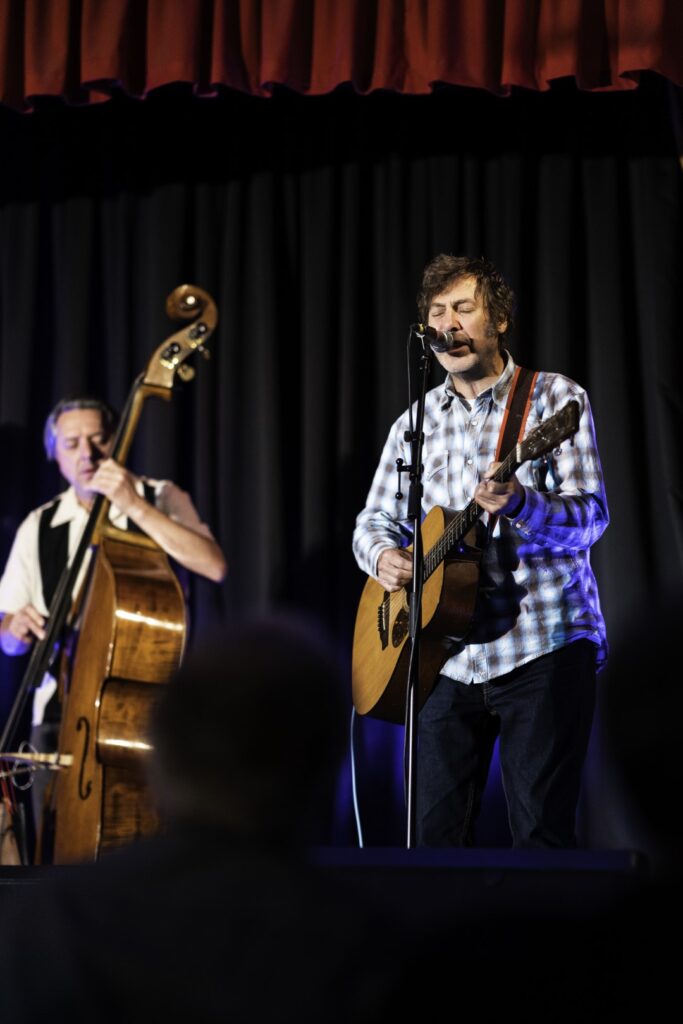 My first sortie back to live music (in person) was Peter Bruntnell at the Live Rooms in Saltaire. What an enjoyable experience it was.
Normally reviews focus on music but times are different.
 So, hats off to the organisers and the Caroline street staff.
It felt safe.  Covid had not been ignored and policies re distancing were not just written down but were implemented.  
Despite that the special atmosphere of a great live experience being shared was not lost.  
I would encourage you to pay a visit in the coming weeks; not only will you have the chance to see the highest quality musicians live but will be able to do so within the comfort of a well organised and implemented Covid responsible framework. 
Pay them a visit.
(Good luck)
Rogan Ashton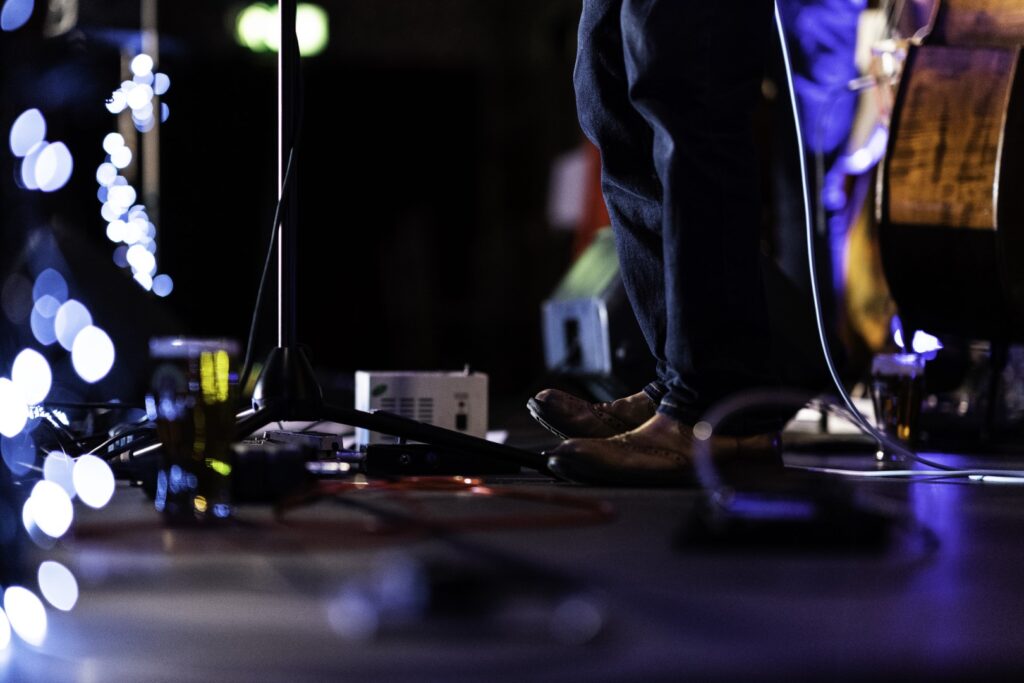 I'd bought a ticket for the Peter Bruntnell gig ages ago and have been very pleased with the communications from the club about rescheduling and how they were working on making live music a possibility again as soon as they could. When the day finally came (Hurrah!) I was kept fully informed on what time I should arrive – to avoid queuing at the door, instructions on mask wearing, the covid-19 app, even an email to take my drinks order.
At the club tables were set out 2 metres apart for individuals or family groups. Drinks were at the table – the bar staff were brilliant all night in taking payments and serving drinks. I was glad to see that everybody was behaving correctly and observing social distancing – putting on their masks when leaving their table to go to the loo etc.
Peter and the band were brilliant and once the music started of course all thoughts of the virus disappeared. Wonderful.
I'm so grateful to Hilary and Ron for going to such great efforts to get this gig on. Live music has been a huge part of my life for nearly 50 years now – attending countless gigs, mainly in small venues, pubs and clubs – there's nothing better than seeing artists up close and personal. Living in West Yorkshire I now go regularly to the Trades Club in Hebden Bridge, the Lantern in Halifax, the Brudenell in Leeds as well as gigs in Manchester, and I can honestly say the relationship between promoter, artist and audience at the Live Room Saltaire is second to none. Hilary and Ron have created something very special in this perfect little venue and long may it continue.
Andy Chambers, Mytholmroyd.
And thanks again Hilary. I'm coming to the Martin Simpson gig in December and I'll keep a look out for others to attend. Andy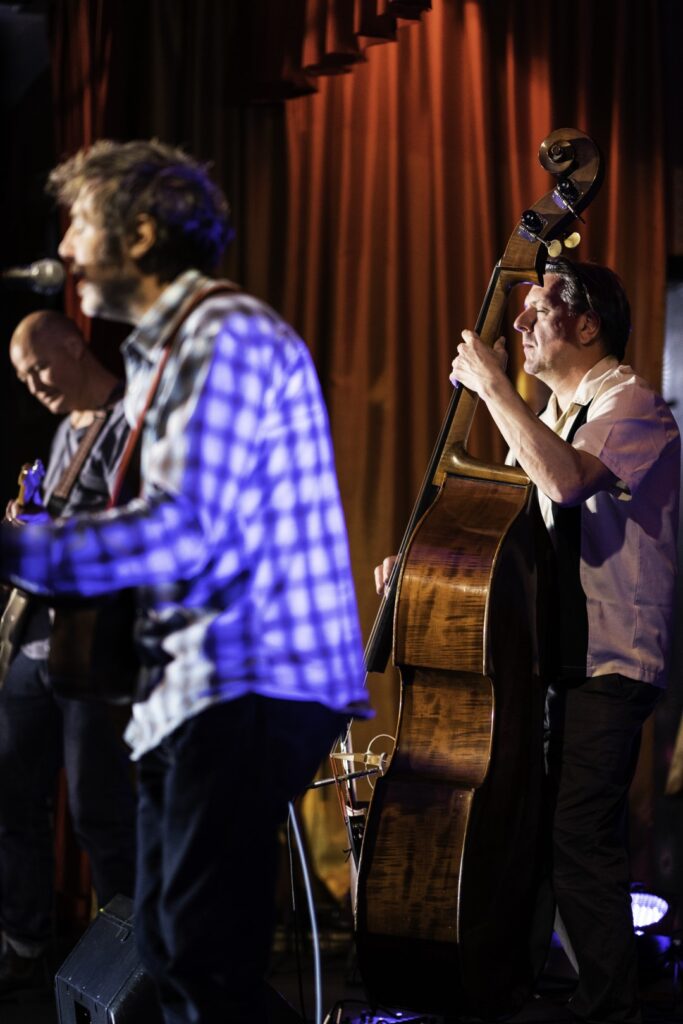 Peter Bruntnell -Vocals, Acoustic Guitar & Bouzouki
Danny Williams – Double Bass
Dave Little – Electric Guitars
The Live Room , Saltaire
25th September 2020
18:30 Show Set List
Clothes Of Winter>5.00
Broken Wing>9.55
Snow Queen>14.05
Where The Snakes Hang Out>19.40
You'd Make A Great Widow>24.48
Here Come The Swells>29.00
Dandelion>36.07
Runaway Car>43.00
Cold Water Swimmer>49.00
End Of The World>53.35
John>59.55
Long Way From Home?>65.55
King Of Madrid>71.20
Snakes?>

Hilary Instructions